Term Three at Cotham Post 16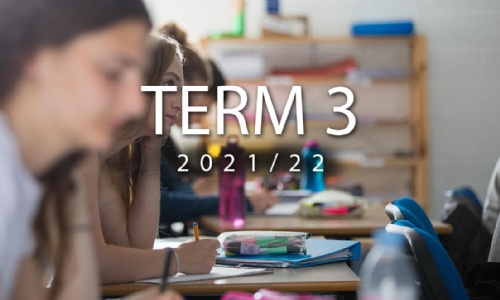 After another jam packed term, it seems almost fitting to go out with a bang. We hope all our students and their families are safe at home today and that Storm Eunice doesn't create too much havoc.
A huge achievement this term that deserves to be acknowledged is the incredible maturity, resilience and industry with which our Y13 students faced their mock exams in January. It must be acknowledged that this year group, who never got the chance to sit GCSEs, have really borne the worst of the Covid closure impact and we were exceptionally proud of the way they carried themselves through this experience. The important thing for all students to remember is that mocks are a learning experience and the feedback from teachers, alongside how students act upon this, are the most important elements.
For our Year 12 students, mock exams are now not far away and will be taking place from 25-29 April. Students will receive their timetables next term and can start planning revision schedules. An important reminder that support with organisation, revision and a wide range of other study skills can be sought from our brilliant Academic Mentors in Upgrade. We also encourage Year 12 to start familiarising themselves with our NBP16 Assessment Hub which contains a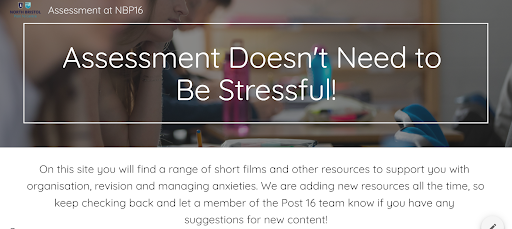 huge bank of bespoke resources and information, put together by NBP16 staff and students, to support the assessment process, including managing anxieties. A reminder that all students eligible to use a reading pen for exams can borrow one of these from Ms Beaver for any in-class assessments to practice using them.
We would like to express our thanks to all parents and carers who engaged with the recent Y13 parents evening online. We appreciate that this is a different experience to onsite meetings, but hope that the changes to appointment length and booking helped this to feel like an improved experience this time around. While the feedback on this approach has been predominantly positive, we also recognise that this is an adjustment for some and welcome the ongoing feedback so that we can continue to make this as useful and inclusive as possible. For parents and carers of Y12 students, a letter will be coming out to you at the start of next term to book your appointments for the event at the end of March. Please also remember that you can contact the Post 16 team at any time if you have any questions or require support - we will always do our best to arrange a conversation at your earliest convenience.
With our Year 13 students undergoing interviews and receiving offers for university, apprenticeship and employment Post-18 pathways, minds are very much on the future at this time. We had brilliant engagement with our Year 13 Futures morning at the start of February, where students engaged with sessions around student finance and budgeting for independent living. We also had some brilliant discussion groups to explore issues around sexual harrassment and gender based violence; we were incredibly proud of the level of maturity, engagement and insight shown by students throughout.
If you have caught the Wordle bug lately, you would find yourself very much at home in Upgrade this term! The students have been fiercely competing with one another to have the best winning streak, offering important respite from the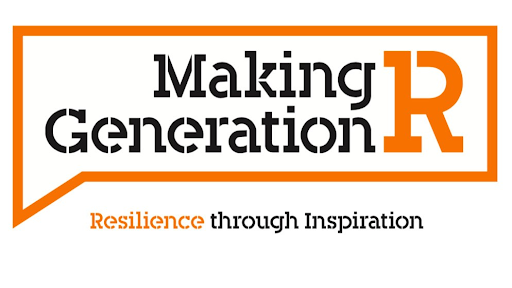 brilliantly focused study we have seen this term. A large new range of textbooks and other curriculum resources are now available in Upgrade and we urge our students to continue making the most of this. Plans are also afoot to further expand onsite study spaces later in the year.
Core programme is finally back to its regular format this term and the students have enjoyed two fantastic sessions. The Making Generation R campaign supports injured veterans to take their stories about overcoming adversity to schools, frontline workers and military organisations across the UK. Our students really enjoyed listening to our visitors' inspiring stories and we were happy to give them the opportunity. In the final week of term, the National Citizenship Service came in to talk with our Year 12 students about their summer program and how students can get involved. For more information, please watch this video
As part of LGBTQ+ History Month, P16 held their first LGBTQ+ Forum of the year. Students and staff attended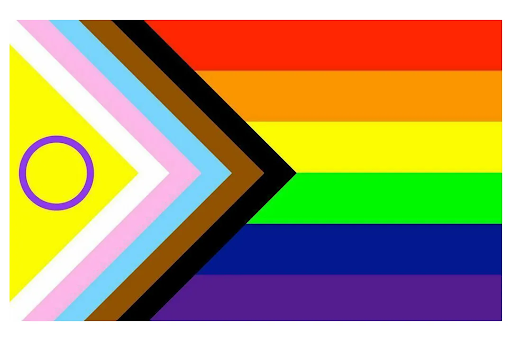 to discuss LGBTQ+ issues and how we can do more as a Centre. The event was well attended and we are pleased to be continuing to make lasting positive changes to our centre to make everyone feel seen and heard. Students also marked the month with an LGBTQ+ history focus in our Year 12 tutor programme 'Big Question' and an assembly discussing historical icons.

A huge congratulations to our foundation students who successfully completed their work experience placements during the last week of term. Students secured placements in a range of different settings including Barclays, care homes, primary schools, nurseries and the Bristol Somali Resource Centre. We look forward to hearing all about their experience when these students return to us next term.

All that remains is to wish our students a well deserved half term break. With futures on the mind, we would encourage students to make sure they keep an eye out for the weekly Post 16 Futures Bulletin, which is emailed to them directly but can also be accessed here at any time. This break will be an important opportunity for our students to get some rest and take time for self care. We encourage them to have a look through the ideas and resources in our end of term Wellbeing Bulletin, which will be emailed to them today and you can preview it here.