Bristol University Chemistry Department Visit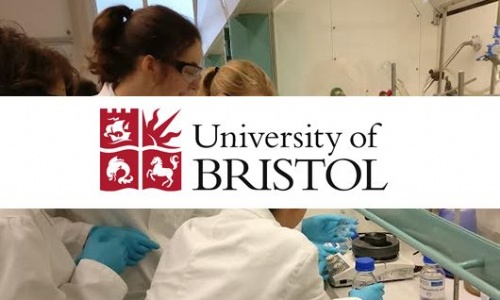 On Thursday 12 January 2017 four students visited the Chemistry department at Bristol University to take part in the Royal Society of Chemistry's Top of the Bench competition. The students were Aineias (y9), Maisie (y9), Lexy (y10) and Emily (y11).

After a quick introduction and safety briefing we were taken up to the university labs and made to put on lab coats, safety goggles and rubber gloves. Then, we were presented with a sheet of instructions and a box of equipment on two investigations which we had to complete whilst being judged on safety in the lab, accuracy, and our end results, by four post graduate students. This was interesting as we only had one hour - most of which was spent working out what to do! After this, whilst cautiously avoiding the lever that would flood the lab if it was touched, and a short break we completed two more tasks. Next it was lunch which was followed by an amazing lecture from the organiser of the day, Tim Harrison. This was by far the highlight of the day as he rattled off fact after fact about Chemistry and a touch of comedy. He also did several speculator demonstrations with dry ice and liquid nitrogen which he poured down the stairs as a 'Nitrogen waterfall'. Overall it was a really good day as it gave us great experience of being in a lab and using technical equipment and generally gave us a feel for studying chemistry at a University.
Written by Emily