St Monica Trust Work Expereince Open day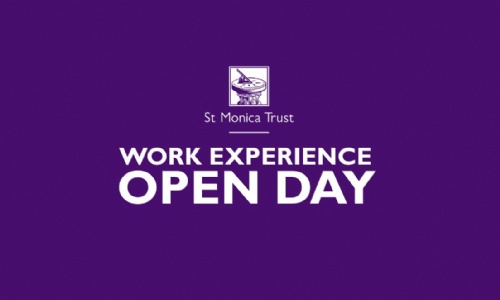 For young people in the Bristol area between 14 - 18 years old
Thursday 29 November 4pm - 6pm
Oatley Hall, Cote Lane, Westbury-on-Trym BS9 3UN
Attend this exciting event to find out about the possible work experience opportunities that we are able to offer across a variety of our sites and departments. You will be provided with information on how to apply and to learn about further career prospects across the St Monica Trust
What are the benefits of work experience?
You can learn something new about yourself, do something that you are good at and increase, improve and maintain your skills. In some roles, you may gain experience of working alongside older people or trial working in more than one department to gain knowledge of the variety of roles on offer.
What will the St Monica Trust do for me?
You will be supported and mentored by experienced staff and provided with an induction. The activities will give you hands on experience allowing you to practice what you have learnt. You will be given free meal vouchers.