Build and Program Day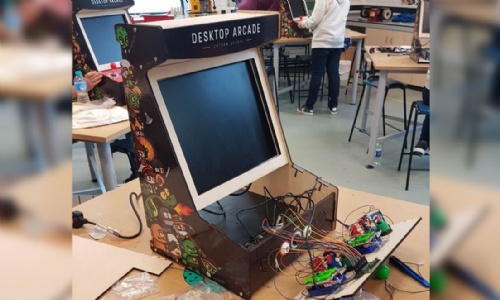 On Saturday, Mr Watts and Mr Lawrence hosted an Arcade Cabinet Build and Program Day at Cotham School as part of their Royal Academy of Engineering Role. They hosted five schools, 31 students and 6 members of staff for the event. Students split into teams and spent the day either building the arcade cabinets or programming games for them.

The day went really well and it was a fantastic success. The students and staff loved it and the schools all got to take their arcade cabinets home at the end of the day to continue to use in their own schools.