Sigma News
Sigma held their Charity Cake on Friday 1 December. We raised an amazing £303.15 for our charity The Rainbow Centre for Children.
Thank you to Ishba Mahmood, Mathilda Edmunds, Jasmin Heyer and Kastota Thomas who baked over 300 cakes after school on Thursday 30 November.
Well done to the brilliant team of Prefects and tutor reps for organising and supervising the fantastic event.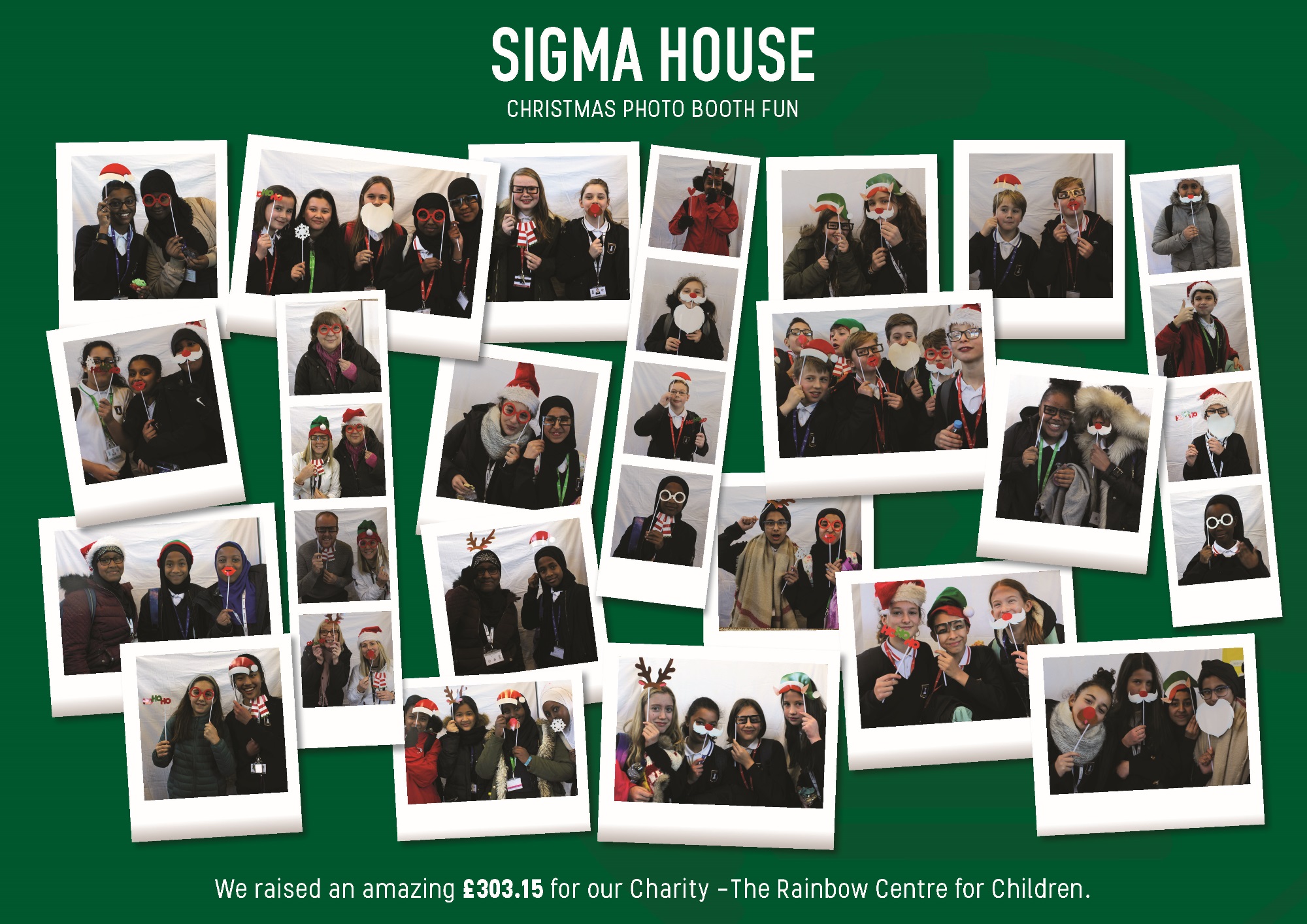 Upcoming Charity Fundraising Events
Sigma will be selling Christmas Hats, these are £1 and all proceeds will go to their charity The Rainbow Centre for Children.
There will be a Sigma raffle, tickets are 20p.
Prefects will come round to tutor groups next week, please bring in your money if you would like to support us
Congratulations to Luca Pritchard 11JLL who won the House Bake Off.
Sigma High Flyers for Cotham Manners are
Jasmin Nunn 7 BAK
Hassan Habib 8SL
Sabrina Sharif 9ACL
Amelia Allen 10MAH
Patrick Humphreys 11JLL
November Sigma Superstar
Waqar Younis 11JLL
Inter-House Bake Off
Inter-house Bake Off competition on the 24 November. If any Sigma House member would like to represent their House, please give their names to their tutors.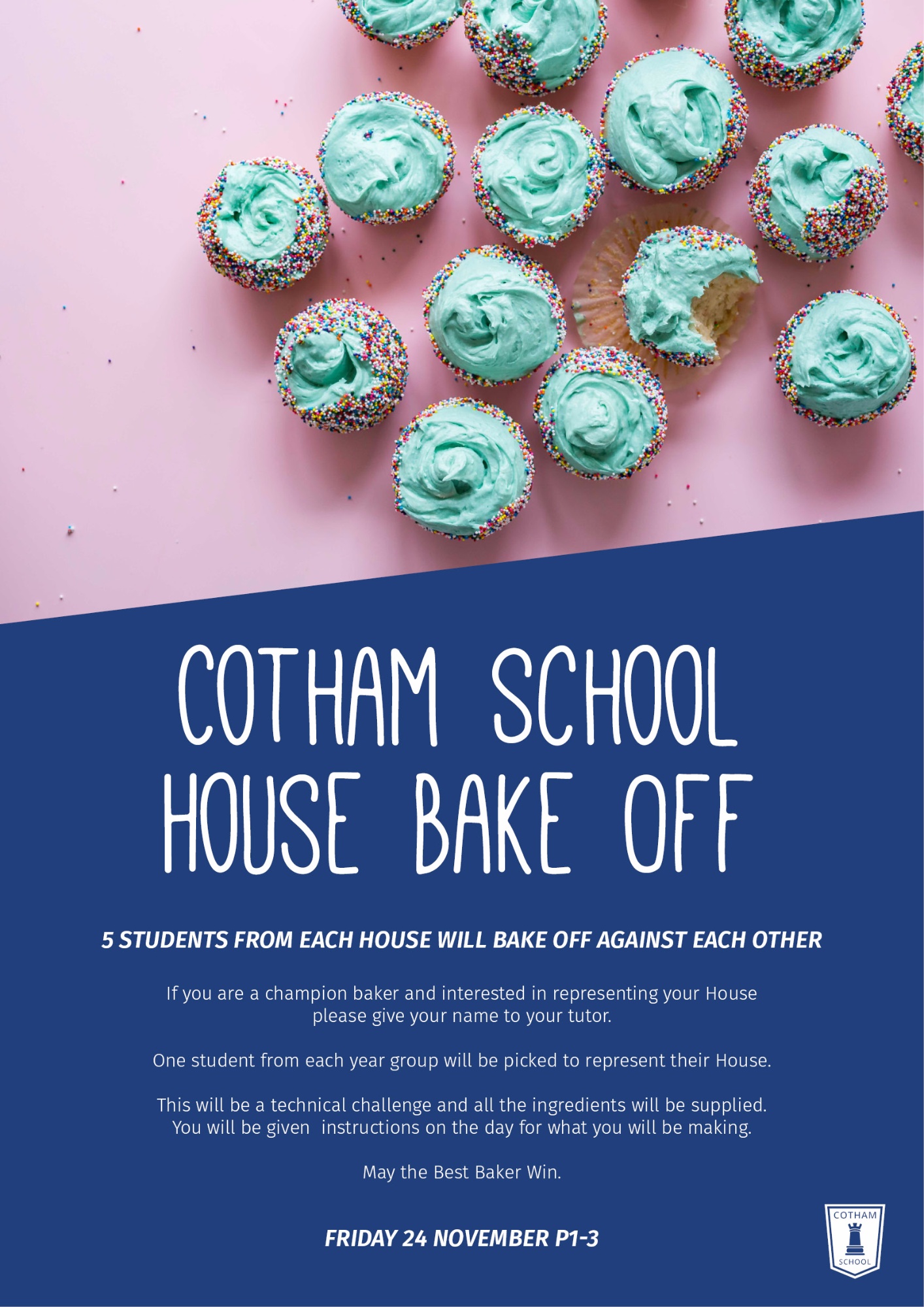 Sigma Update
Tutor Challenge - tutor groups filled Smartie tubes with loose change, we collected an amazing £170.71 for our Charity - The Rainbow Centre for Children.
Congratulations to 7BAK who came first and collected the most.
Congratulations to 7BSA who came a very close 2nd
October Sigma Superstar
Congratulations to Abdishakur Abdillahi 8SL who is our October Sigma Superstar.
Abdi has shown kindness and is considerate to his peers He has fantastic manners and is always polite. A true superstar. We are very proud to have Abdi in Sigma.
Sigma House Charity Cake Sale and Photo Booth Fun
We raised an amazing £156.50 for our Charity -The Rainbow Centre for Children, selling cakes in the hub.
Thank you to The Prefects and students from Year 8 and Year 9 who gave up their time yesterday to help make the cakes.
Jasmin Heyer
Kasota Thomas
Rena Osma
Omayma Adow
Frankie Bonaddio
Anas Mohamed
Ishba Mahmood
Mathilda Edmunds
Students and staff had fun in the Sigma Photo Booth. Please see photos.
Thank you to everyone who supported us.
Sigma House Team