Sigma Update
Valentine Cookie Sale
Today's Sigma Valentine Cookie Sale raised a massive £183 for the Sigma house charity - The Rainbow Centre for Children. Students baked the heart-shaped cookies and sold them for 50p each.
Prefect Perk
Sigma Prefects, Anas, Ishba, Frankie and Mathilda were treated to lunch at local restaurant Beerd. We all had a great time, the pizza and company were great.

This was a thank you to them for all their hard work so far this academic year.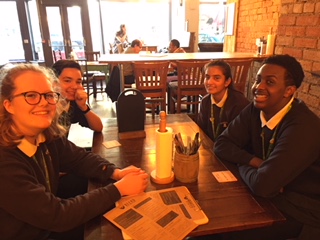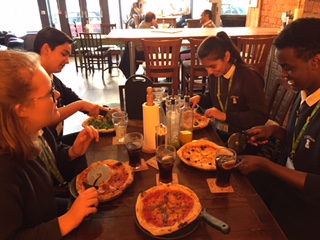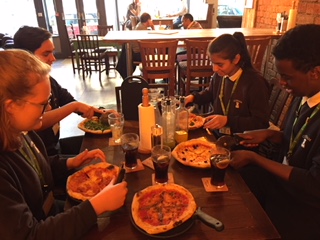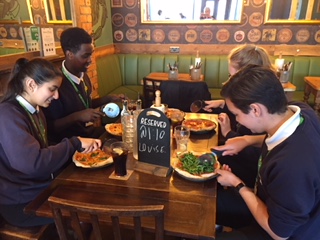 Sigma Superstar
January Sigma Superstar is Prerana Nerlige Prashanth 8ID. Prerana is a great ambassador for Cotham and Sigma, spoke confidently to a large group of parents on school tours. Always supportive of Sigma challenges and events. We are very proud to have you in Sigma.
Our House role in school is the environment. Our House will be working to support and promote recycling around the school.
No Plastic in School
As a House we will be supporting "No Plastic in School" and working with the canteen to stop selling plastic bottles of water and other drinks.
We have had our own Sigma House reusable water bottle made. The bottles are BPA Free and dishwasher safe up to 55'c. They are £2.50. They can be purchased on wise pay - You'll find them in the Wise Pay Shop under Student Supplies.
This will help reduce the amount of plastic that is thrown away each day in school and encourage students to drink more water.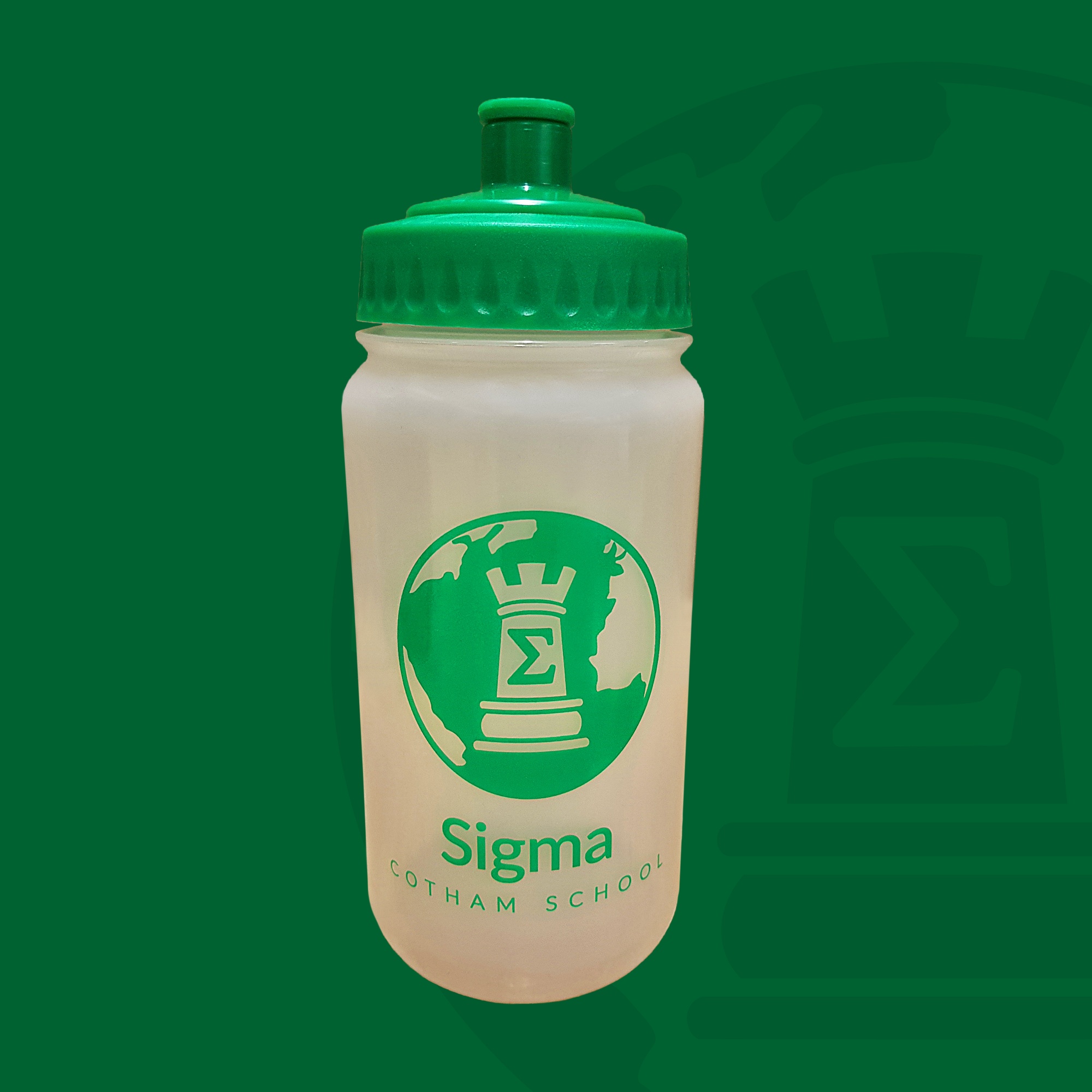 ---
House Assembly
In our House assembly we welcomed Chelsea Harding from our house charity, The Rainbow Centre for Children. Chelsea came in to explain how the money we have raised so far this academic year will help the charity.
We were pleased to announce that together we raised the fantastic total of £927.28. House Captain Anas and Prefects Frankie and Ishba handed over the cheque.
Click here to see the letter from The Rainbow Centre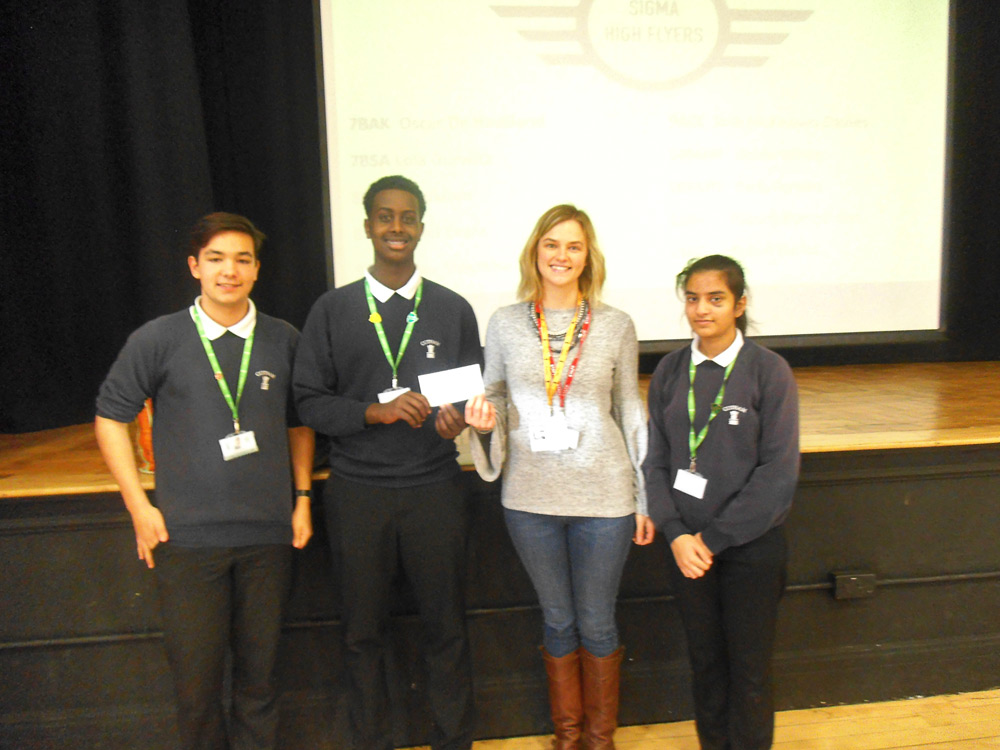 Thank you to everyone who has supported our fundraising events.
Our next fundraising events will be…
Valentine Cookie Sale on Friday 9 February
Easter Cake sale: date to be confirmed.
Recycle to raise money for our House Charity
We would like students to bring in old clothes, bags, shoes and belts. They will then be recycled by Bristol Textile Recyclers. We will be paid for the items that we collect and the money will go to our house charity. All items are they taken away and recycled. Please support us, we have a storage area so we can start collecting now
Congratulations to our Sigma High Flyers
These students have been nominated by their tutor group for showing themselves to be charitable.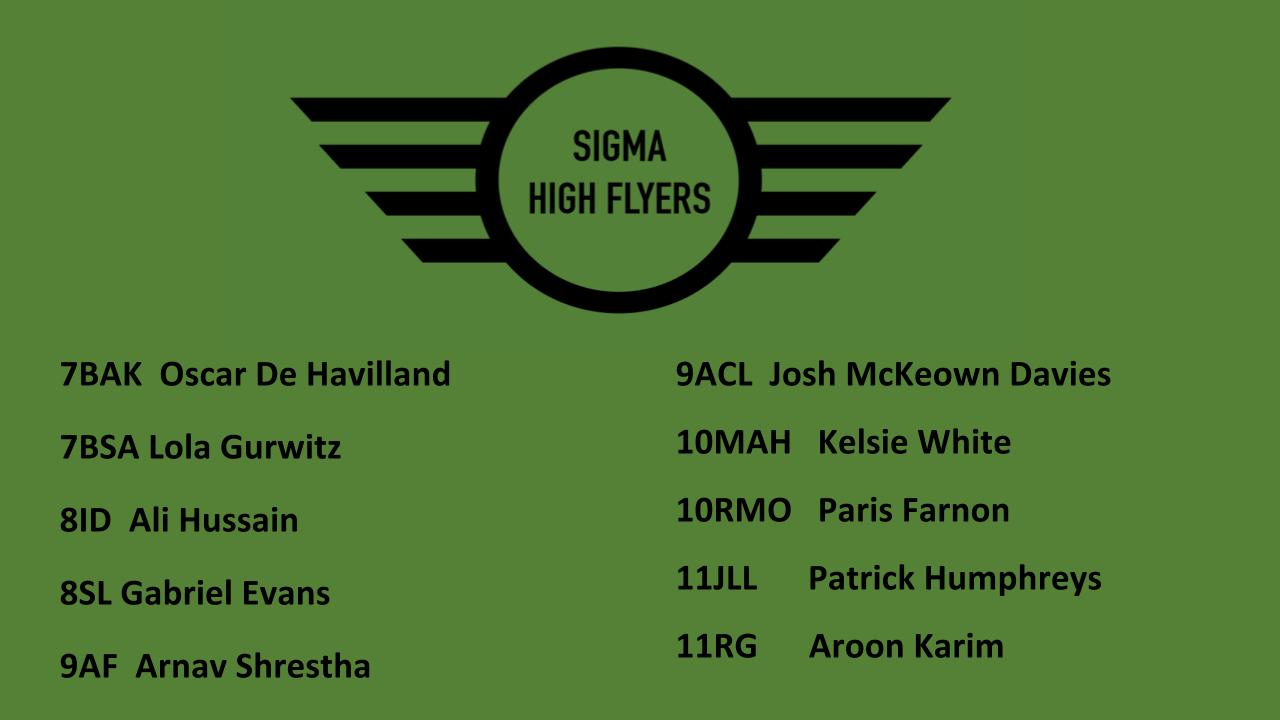 Congratulations also went to
Alaya Brown (7BSA) who has achieved grades 8 -1 in Gymnastics
Max Bragonier in 8ID who has been awarded a high merit in his grade 4 guitar exam
Hana Al Masri 7BSA who created a fantastic Christmas tree from Recycled egg boxes.
All students were awarded a Sigma reusable drink bottle.
Congratulations to 10RMO they were the winners of the Recycle greetings cards Tutor Challenge.
Congratulations to 8ID they were the winners of the Sigma Golden ticket, they will receive their treat next week.
Woodland Trust's Green Tree Schools Award
Cotham School have achieved the bronze award on the Woodland Trust's Green Tree Schools Award.
Click here to view the certificate.
The Sigma Team