Gamma Update
This term has been bittersweet as we say goodbye to our current Year 11 Prefects and House Captain and welcome in four new ones! In House assembly this week we celebrated the successes of the past year which were led by Mossy, Haddy, Charlie and Danny. They were both celebrated and embarrassed in assembly as we saw some of their baby photos, pictures from their first days at Cotham and commended their contributions in the past 5 years. Gamma wishes you all the best with your GCSE's and future studies, please keep in touch!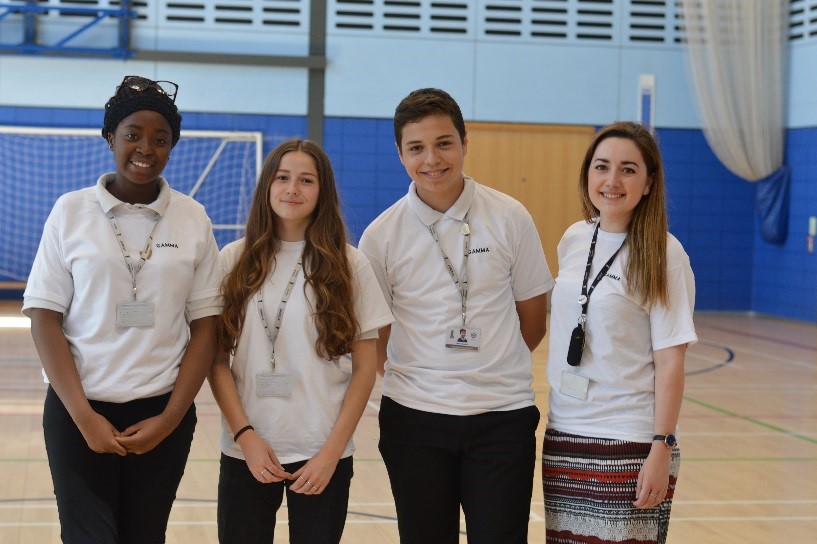 We now welcome in our 3 new prefects which are- Sophia Tucci, Sophie Jones and Rhys Harries, with our new House Captain being- Soha Abushama! Rhys and Soha have both been rewarded for their contributions to Gamma in previous posts so we are thrilled they continue to play such a significant part in the leadership of House. Sophie and Sophia also gave fantastic interviews and have some exciting new ideas for next year- watch this space!

We awarded the following students in assembly for achieving zero behaviour points all year, they are shining examples of the best Cotham has to offer and therefore received a certificate and a prize!
Menindee Kendon 8NCA
Edward Bullock 8ABI
Isla Tunstall 7MPI
Hannah Foster 10WN
Lily Booth 10AWO
Emily Aitken 7SD
Nela Hrabetova 7MPI
Lul Hussein 8NCA
Elliot Catley 7MPI
Lucas Holik 9SHA
Chiara Durrani 9SHA
Mia Wise 7SD
Sumor McKenzie 11RA
Matilda Hall 7MP
Imogen Belton 9SHA
Mohamed Ilham 10AWO
Massive congratulations also go to 11JPG who were rewarded for being the tutor group with the least behaviour points since the start of the Year! They will have doughnuts delivered to them in Friday afternoon's registration.

Our Gamma House Champion this month goes to Leon Hartl in 11RA for his outstanding contributions to Sports this term as goalkeeper for the Year 11 football squad who reached the Bristol boys finals and won! We are extremely proud of Leon and all the Year 11 boys for their outstanding achievement.

Our upcoming house event is on Friday 4th of May as Gamma and Omega are joining up to do a 'Sponge the Heads of House and Prefects.' Please bring in money to support our two House charities who will benefit from this event.

Finally, as Gamma have the responsibility for teaching and learning within our School council, our reps have decided they would like to launch a school newspaper. Therefore we will be having our first meeting Tuesday 8 May after school in A101. If you are interested in journalism then please do come along!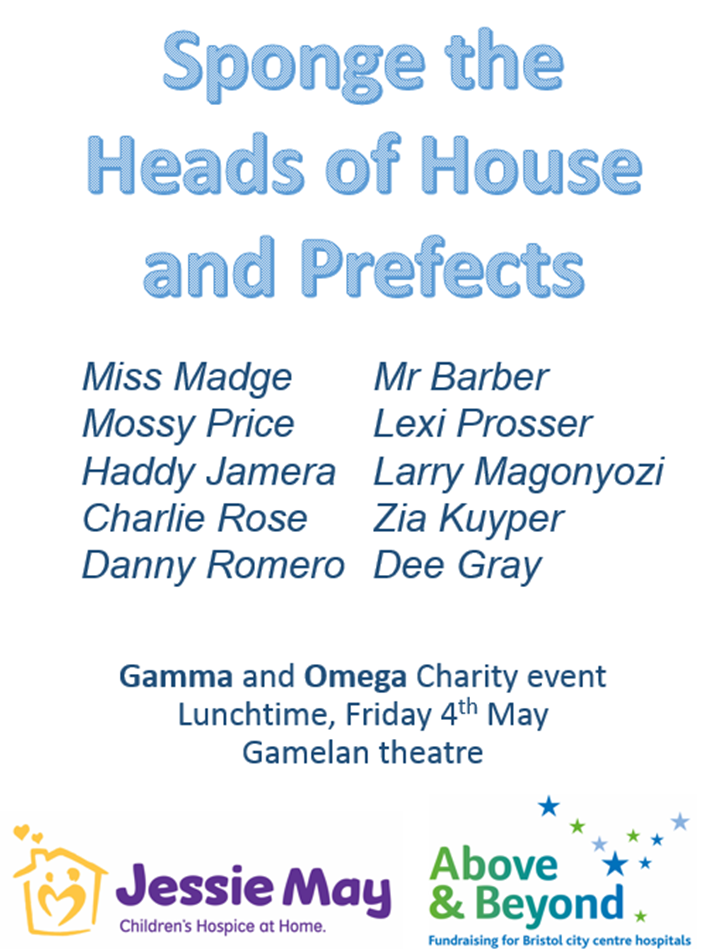 ---