Term Two at Cotham Post 16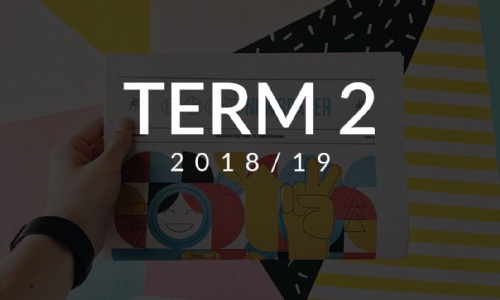 Two terms in to the academic year, our Year 12 students are now fully into the stride of P16 learning. It was a pleasure to meet with so many parents and carers during our Family Consultation Day last month. In addition to this, we asked the year group to complete a 'settling in' survey at the start of this term and were very pleased with the overwhelmingly positive responses received, with 96% of students stating that they are enjoying their lessons. One student commented:
"You are given the independence necessary at this age for studying whilst knowing that you can access extra support if you need it. The teaching is really high quality and the amount of well-being support is phenomenal."
We are pleased that the importance of student wellbeing has been so clearly noted by our newest students, especially at what can be a difficult time of year for many. Please remind students to check their emails at the end of this week for our termly Wellbeing Bulletin, full of links and resources which may be of value over the break.
It has been a busy term for our Core Programme, starting with a session on first aid, which taught students how to help a friend in need and how to administer the recovery position, as well as some personal health and safety guidance. We were also lucky to host a brilliant session run by the online counselling service KOOTH, as well as Year 12 having an introduction to Unifrog (our online tool for careers and enrichment). Please ask them to show this to you as it is a hugely valuable resource for all pathways, not just university.
In November, we hosted our first STRIDE lunch of the year, which was an opportunity for students to show teachers and senior staff members their folders and work, allowing them to voice their thoughts regarding their learning and support at the NBP16 Centre. As always, our students were clear and insightful in their reflections, which will feed directly into the development of their learning experience. You should, by now, have had the opportunity to review current progress with your son/daughter by talking through their most recent progress report. If you have any further questions regarding progress, or support available, please contact your son/daughter's tutor for support.
It has also been a busy term for student achievement. Y13 students Emily, Svenja, Owen and Natasha represented the school at The Royal Society to share their findings from the Authentic Biology enrichment project. They have been researching genes associated with skin cancer and have participated in public engagement, educating members of the public on genetic research. Furthermore, our Year 13 BTEC business students organised a triumphant 'Cotham's Got Talent' event at the end of term. Entrants from all key stages took part and the buzz during Friday's grand final was electric! Other events, including a winter cake and craft fair and a movie night have also been hosted by our leadership team this term to raise funds for charity.
Finally, a big well done to all of our Year 13 students who have submitted a university application via UCAS. This is a lengthy and challenging process and we commend our young people for the effort they have invested in researching their choices and polishing personal statements. Offers are already rolling in and several students have been invited to interview. We collaborated in a city-wide preparation event this term to give a mock interview experience for all students who expressed an interest.
All that remains is to wish our students a restful break. We know our Year 13s will be busily preparing for mock exams early in the new year. However, we urge them all to remember also to take time for rest and recharging over the next two weeks.