Term Three at Cotham Post 16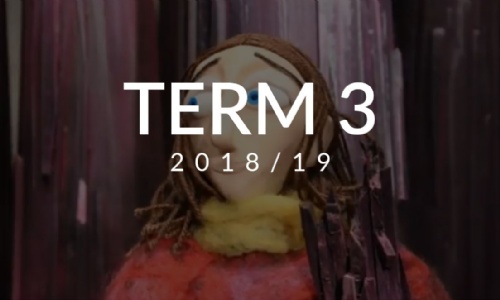 We started this term with Year 13 mock exams, with all of our Year 13 students conducting themselves brilliantly through an inevitably pressured experience. We are pleased to hear, via student voice, that the experience has helped our students to positively focus their priorities for revision in the final weeks leading up to exams. To further aid students in accessing support, our Student Leadership Team have launched a self-referral system to create a simple way for students to seek additional help or resources from their teachers should they feel they are struggling, or require further stretch and challenge.
There was much to celebrate also as we reached the final UCAS application deadline on 15th January. 139 of our Year 13 students submitted university applications this year, with a record 7 Cotham students receiving offers from Oxford or Cambridge University. For many, this has raised aspirations and helped to create a real focus for learning and revision. We look forward to setting our Year 12 students off onto the next phase of their journey via our Futures 18 conference in term six, exploring the range of Post 18 pathways available to them.
Our special congratulations go to Seb Wright, one of last year's A level Film Studies students was shortlisted for, AND WON, the Moving Image Award at the BFI with his A level film "Silva"! You can watch Seb's award-winning short film here.
Our congratulations also extend to our brilliant MFL teacher, Clare Swayne, for her nomination for the University of Oxford's 'Inspirational Teacher Award'. Clare was recognised by a group of former students for the crucial role she played in supporting their achievement and inspiring many of them to go on and pursue the study of language in a higher education setting
As well as being a term filled with achievements, it has also been one filled with events. In response to student voice, we held our inaugural 'Money Week' this term with a range of events going on throughout the week to help our students enhance their financial literacy, as well as the sharing of a special bulletin at the end of the week, filled with resources for further support and learning.
It has also been a busy term for Core Programme, with Year 12 students benefiting from a talk by Western Outreach Network (WON) regarding Higher Education and course choices. They have also had a session introducing them to Student Finance and a wellbeing session delivered by 1625 Independent People.
Some of our French students represented the Centre at the end of January at the Clifton College MFL debate evening. One of the students involved commented "For our first ever debate and being the only state school involved, the prospect of arguing in a foreign language seemed daunting but, the evening was fantastic. We loved being involved and all came away keen to carry on debating! It was a really fun and practical way to expand on critical thinking skills and confidence in spoken French, as well as supporting our A-Level syllabus and allowing us to meet other enthusiastic linguists from across the South West and Wales."
In the final week of term, we also hosted an 'Inspiring Women in STEM' speed dating event. This was an opportunity for students, who identify as female, to meet a range of women studying on undergraduate and postgraduate pathways in a range of science, technology, engineering and maths fields. The event was an incredibly positive and empowering for all involved and gave a great deal of food for thought to all involved.
As always, we wish our students a restful half term break. Please encourage them to look out for the wellbeing bulletin, being emailed to them at the end of term (you can preview a summary of this here). Pressures can build as exams near and it is important that all of our students know what help they can access, should they need it.