Term Five at Cotham Post 16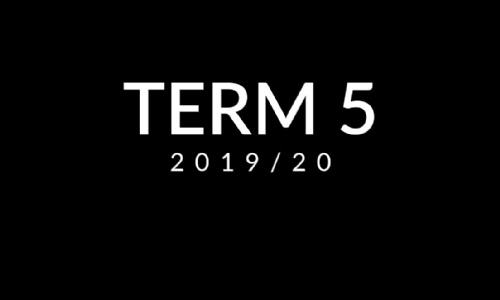 Term five has certainly been a unique one. With Charnwood deserted and our students all studying from home, we have all started to find our way with this 'new normal'.
While it has been a time that has seen our staff and students make great sacrifices, it has also been heartwarming to discover the ways our community is finding opportunity for celebration during this period of lockdown. This has been most notable in the incredible warmth and positivity shared by our students (and their families) who have observed Ramadan and celebrated Eid during this past term. While presented with great challenges, with the suspension of mosque congregations and most unable to take part in Iftar meals with family and friends, we saw so many of our students find comfort in the opportunity to focus in on what was most important to them at this time. With disruptions to major festivals in many religions (Easter, Passover, Rama Navami and Vaisakhi), this is an important reminder that people of faith have historically shared their ability to find great strength in times of crisis.
Furthermore, we have continued to see our fantastically talented Year 13 students showcase their creativity. With the annual 'End of Show' unable to take place this year, the Visual Arts team at Cotham were relentless in seeking a new opportunity for students to share their incredible exam pieces. We were thrilled to see so many of our Y13 selected by the RWA to have their work included in their Alternative End of Year Show. Huge congratulations to Mollie, Silas, Esme, Alice, Anusha, Leela, Evie, Izzy, Rosie and Zaynab who were all selected for this exhibition. We were also delighted to see the work of so many of our new students, due to join us in September, selected for their GCSE compositions.
We couldn't let this term pass without marking what would have been the final day of school for our Year 13 students. While they missed their leavers' assembly, staff collaborated to put together a farewell film to share their best wishes and congratulations with students, which you can watch here. This year group, in particular, have been affected by this pandemic in a way that we could never have anticipated. While the current pressures and anxieties we are facing can make us focus on the negative aspects of that, we wanted to remind our brilliant Y13s not to forget what great strength they are growing too. They can walk into their futures knowing that, even when the plan falls to pieces, they are strong and capable... and they can always make a new plan!
As well as saying our goodbyes (for now) we are also working hard behind the scenes to finalise our plan to bring Y12 back in for some time with their teachers before the summer. In addition, we have been keeping in contact with our new students (joining in September) who have now begun working on their transition tasks. We are looking ahead to next term, where we will be holding online versions of our Transition Day, as well as our Futures Conference to ensure these students are getting plenty of support to stay excited about the future.
For now, we wish all of our students and their families continued good health. We urge you to make use of our top pick of Enrichment and Entertainment activities, as well as the Wellbeing Support currently on offer. Also, for our students who are currently caring for younger siblings, we have created a bank of resources for keeping young children entertained. In addition, students should keep checking the Careers Bulletin (emailed to them weekly) for a HUGE range of free opportunities available to them.