Term Two at Cotham Post 16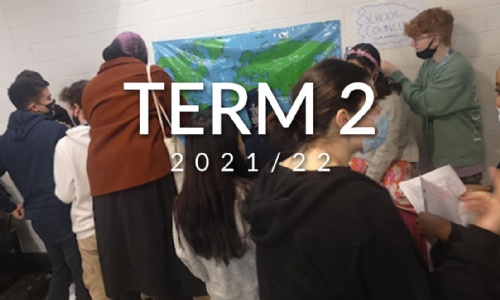 Term two at Cotham Post 16 has once again demonstrated to us how exceptionally resilient, determined and focused our young people are. With the ever-evolving context of the Covid 19 pandemic, alongside huge global events like the COP26 conference, there have been so many external factors for us all to navigate. To see our students maintaining their focus on their futures through this has been nothing short of inspiring.
One student who deserves specific recognition is Hemlata, a member of our Student Leadership Team. This term Hemlata's activism and advocacy has seen her featured in the Bristol Post, which you can read here. Further to this, she delivered a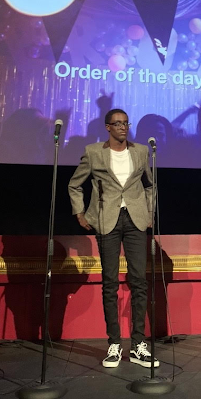 presentation and fielded questions from a panel to a large virtual audience from all across the UK as part of the Transform our World Youth Summit hosted by WildEd, inspiring other young people to think about what action they can take to make a positive change in their community. All this from Hemlata this term followed on from her speaking at the Integrate UK Youth Conference, alongside Abdillahi and Iqra who all spoke about their different work towards ending gender and racial inequalities and to change policy and practice at Cotham and in the wider Bristol community.
It has also been a busy term for university applications. This year, 24 (more than 10%) of our Year 13 students submitted their UCAS (university) applications by the early applicant deadline. This applies to courses in medicine, veterinary science, dentistry and all courses at Oxford and Cambridge University. A large number of these students have been invited to interview over the last two weeks of term - we wish them the best of luck with this next phase of their applications.
Further to this, the internal deadline for all other UCAS applications has now passed and we would like to say a huge well done to all of our students who have submitted. Charnwood was buzzing with productivity throughout the week running up to the deadline and the best part was seeing all of our students rallying together to support and peer review each other's applications.
It is not only Year 13 who have been busy firming up their future plans. This term we saw 30 Year 12 students successfully gain a place on this year's highly competitive Access to Bristol programme, with a further three into the parallel Pathways to Health Sciences course. On top of this, the whole year group had their Futures Launch this term. During the launch, students had the chance to explore the three main Post 18 pathways: Employment, University and Apprenticeships. It was fantastic to see students excitedly talking about their Post 18 plans and learning about the many opportunities waiting for them after their Post 16 studies. Students were encouraged to ensure they had completed a work experience placement by the end of the year and that they keep a close eye on the Futures Bulletin (updated weekly) for a range of work experience, enrichment and university preparation opportunities. If students would like to discuss a certain pathway further, they should meet with their tutor or email our Careers team directly to book a 1:1 futures appointment.
Once again we have been thrilled to see students throwing themselves into enrichment opportunities this term. This began with a half term programme run by the National Citizen Service and attended by ten of our students. They pushed their boundaries with team building and social action projects and were a credit to themselves and to Cotham. The project coordinator reported back to us that they were " blown away by how friendly, kind and supportive your students were to the other young people on the programme and in their groups." Congratulations to all involved.
Further to this, we have seen our team of Respect Ambassadors take big steps forwards with their work around sexual harrassment and gender based abuse. All Post 16 student Ambassadors undertook a half day training workshop with
Tiger to develop purposeful conversations around this issue and work to further their skillset in providing peer support through the next phase of the program. They also supported in the delivery of a staff training session later in the day. The Respect Ambassadors left feeling excited about the work that they are going to be doing in school and are now finalising plans to recruit KS3 and KS4 students, so watch this space!
Back at the start of term, GWR contacted us to be part of their #poppiestopaddington event on 11 November. They selected Cotham because of how many of our young people use their services and because Harold Starr, Battle of Britain hero, went to school here. For the event, GWR took wreaths from all areas of their network on trains and laid them at the War Memorial in Paddington on remembrance day. NBP16 students featured in a short film for this event; you can watch this film, where they recite the poem 'The Evacuee' by Arthur King, here

This week the term ends with our brilliant student leadership team hosting a pop-up event at lunchtime where they threw their energy into recruiting students to join their committees and furthering their projects around cultural celebration, site facilities, and equalities. After a long term we know that students will want to make the most of their two week break and we
encourage plenty of rest and respite. As always, our wellbeing bulletin will be shared with students at the end of term and can be previewed here. We would also encourage students, especially those in Year 13 who have mocks approaching in January, to visit the NBP16 Assessment Support Hub which has a range of bespoke resources and activities to support revision skills, organisation and wellbeing management through the assessment period.