Term Five at Cotham Post 16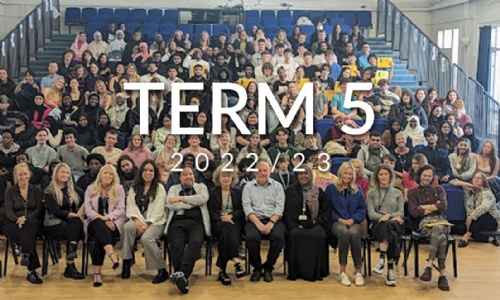 The only way to kick off this term's update is to celebrate the incredible leavers' assembly we had for Year 13. With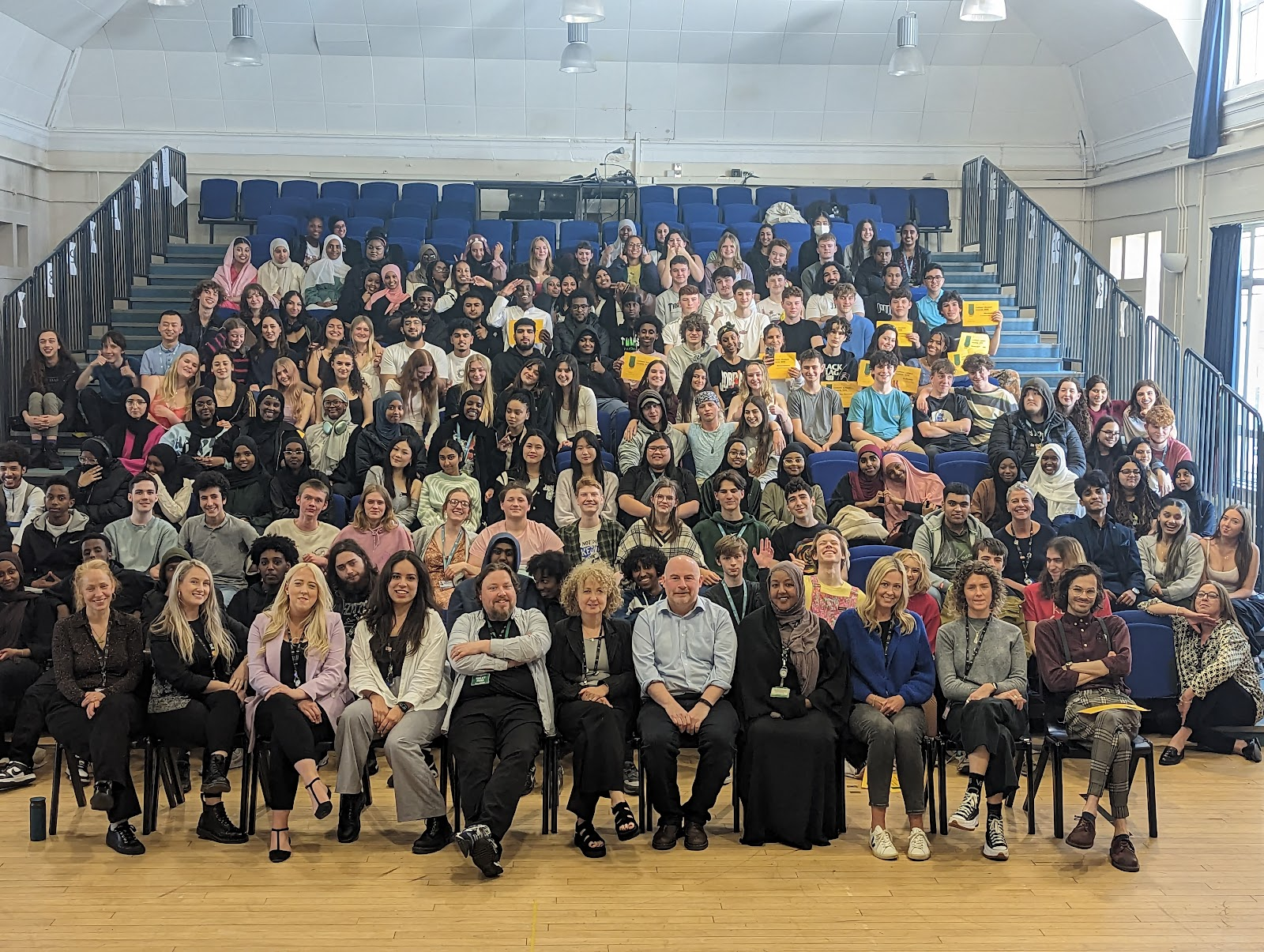 students presenting, sharing awards, performances, videos, photos and plenty of tears - it really was a super special event. We always say that two years go by so quickly, but we have loved every minute spent with this year group.
As always, we end term five with exam season in full flow. We are exceptionally proud of our incredible Year 13s who are handling themselves with power and dignity. Two long years of hard work has brought them here and we know they will do themselves proud. As much as we know you are all feeling the pressure of this moment, just know that your best is good enough. Keep going; be kind to yourselves and make time for rest. We still have a way to go next term and we are with you every step. Take a look at the picture below - an incredible NEA piece from talented Y13 artist Jaele.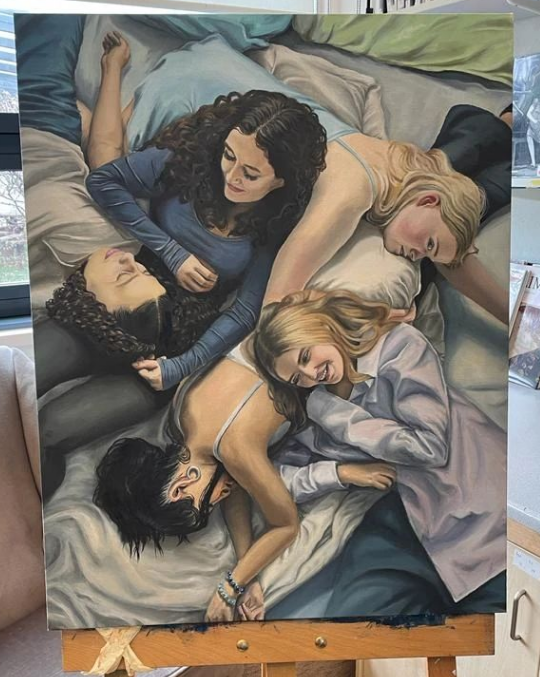 Student accomplishment at Cotham Post 16 is about so much more than exams, and we are so excited as our Year 13s are finalising their ambitious and exciting plans for when they leave us. Case in point: congratulations to Y13 student Hemlata who applied to IntoUniversity's summer internship programme and, after several gruelling rounds of interviews, has been successful in securing an opportunity in London for IP Group (biotech investor known for involvement in development of the COVID vaccine) for 3 weeks this summer - accommodation, food, travel costs paid for! Congratulations also to one of our amazing Y13s (who wants to remain anonymous because he doesn't want to jinx it!) who has been offered the role of a Solicitor Apprentice with Co-op Legal Services; all the more impressive because they only offer five of these positions a year across the UK. He is, quite rightly, over the moon.
And those workplace successes don't just come after Year 13. We have had some fantastic feedback about our Year 12 students and their endeavours on work placements this year. All students at NBP16 will undertake work experience at some point during Year 12 and a range of opportunities are shared to support this. One such example is Bela and Natalie in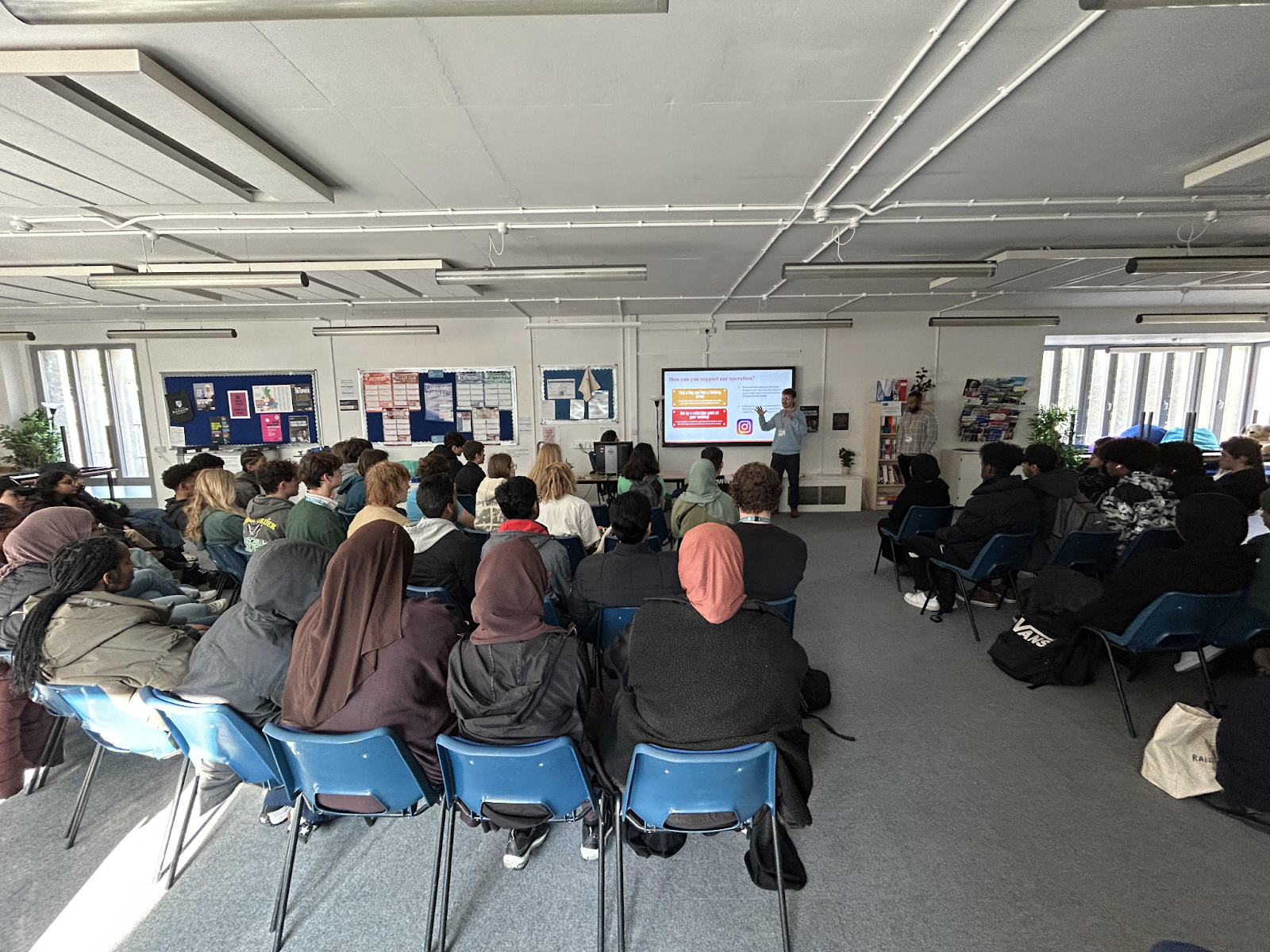 Y12 who, following a Core Session delivered by former student Chiara (from the Raphael Centre) on pathways into health and social care, started a work placement with adults living with Parkinsons. We recently had the following feedback about them: volunteer`ed here every Friday since the talk that Chiara and I gave at the school. They have done art work with the residents (adults with learning disabilities). They have been brilliant and are much loved by the residents and staff alike.
There have been some brilliant core sessions and assemblies this term, with a powerful presentation from Care4Calais about getting into fundraising and volunteering. We have also had a range of forward focused core sessions this term, exploring revision strategies, stress and anxiety management, and some early exploration into finding the best fit university. Year 12 students can re-visit any resources from these sessions here on the P16 Hub (student login required).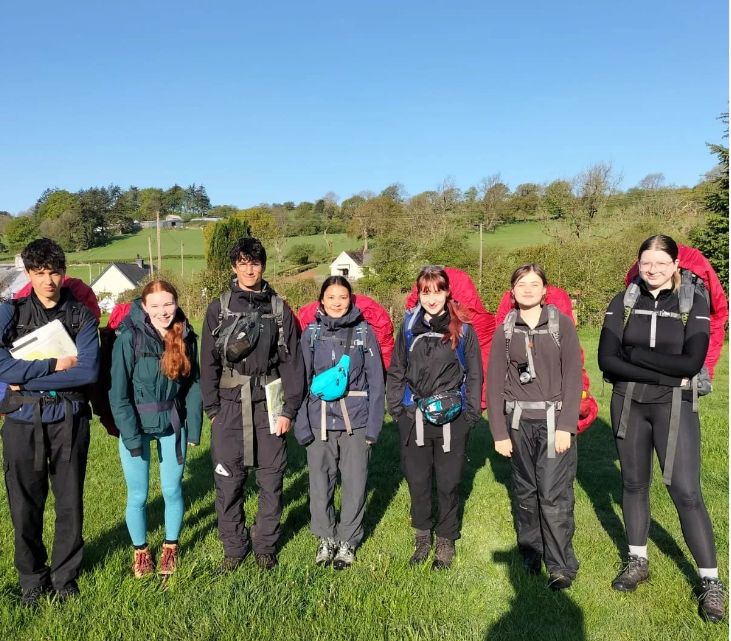 Congratulations also goes to our students building their skill sets through enrichment this term. In particular, to our amazing Gold Duke of Edinburgh cohort who smashed it on their final expedition.
All that remains is to wish our students a well deserved half term break. With futures on the mind, we would encourage students to make sure they keep an eye out for the weekly Post 16 Futures Bulletin, which is emailed to them directly but can also be accessed here at any time. This break will be an important opportunity for our students to get some rest and take time for self care. We encourage them to have a look through the ideas and resources in our end of term Wellbeing Bulletin, which will be emailed to them before the break and you can preview it here.