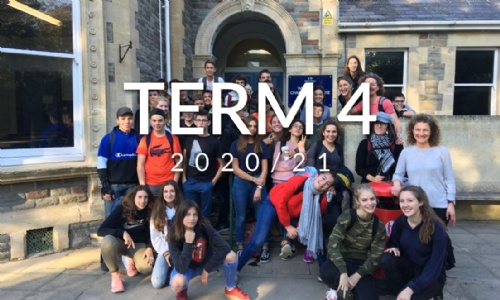 Term Four at Cotham Post 16
Published 01/04/21
Term four has been a very unusual one at the Centre! We began the term online but were really happy to welcome our students back onsite in early March. We have been incredibly impressed with the way they have managed their transition back to onsite learning and have continued to reach out for help and advice. Upgrade has been busy with students proactively accessing support, especially those preparing for summer assessment.
The first thing we need to do in this update is congratulate our students who sat BTEC exams and/or set tasks in January. At a period of huge uncertainty (many took place in the same week school closure was announced) our students came in to sit external assessments for IT, Business, Sport, Health and Social Care, and Science courses. This term we received the results for these which were some of the best we have ever seen. A HUGE congratulations to all students who sat these assessments for an incredible achievement.
During the lockdown, we continued to celebrate some fantastic student achievements, with a commendation at this year's Moving Image Awards, "to acknowledge the high standard of work entered to our Moving Image Awards competition this year." The two pieces entered were Meg's "Burning Up" (which you can watch here) and Tom's "Two Heads are Better than One" (which can be viewed here).
We were also really pleased to see our students developing new skills during this time. A great example of this was Dylan's incredible photographs of a female Common Zebra Spider (Salticus scenicus) and Balkan Anemone (Anemone blanda):
During March we have also seen many of our students gain offers to their first choice universities. It has been very challenging for students to navigate the UCAS process this year, with school closure in the summer of 2020 (when this was launched) and then again over the final submission deadline; once again their resilience and perseverance has shone through. One scheme that many of our students take part in is the Heading Higher passport, with 88.3% of bristol students on the scheme getting offered a place on their chosen course.
This term we also launched a mentoring programme with one of our partner organisations Future Quest. These students have been working with a coach to gain support, advice and guidance on next steps and all things future-focused. Workshops have now been offered and many students have signed up for next term.
Following a huge amount of high-profile media coverage around issues relating to gender, we felt it important to raise the profile of conversations around these issues in our community. We recognised that all of our students who identify as female needed a safe and supportive space to air their anger, fear and anxieties. We hosted a lunchtime, socially distanced, discussion group which was attended by a large number of students who made powerful use of their voices to share experiences and plan for change. This work will now move to the re-launch of our Respect Ambassador programme and we look forward to updating you on this in the weeks and months ahead.
Congratulations also to Abdi who has been working with Bristol Somali Youth Voice to speak on behalf of the youth in the community to this year's Bristol Mayoral candidates: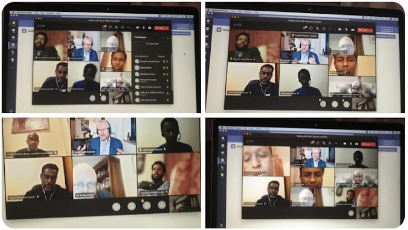 Core Programme has continued online this term through the Votes for Schools programme, with topics explored like 'Are the days of cash numbered?' 'Will your gender affect your future?' and 'What is the solution to fair trade?'. Several global organisations engage with the student voice created by this each week and we are proud that our students are being heard in cuh important national and international conversations.
We wish all of our staff, students and their families a well earned rest over the break. Holidays can be tricky at the best of times, but perhaps even more so this year. We would encourage all students to look out for the wellbeing bulletin, being emailed to them at the end of term (you can preview a summary of this here); this is a reminder of the range of wellbeing support they can access. We would also encourage you to keep an eye on our weekly careers bulletin as there are a HUGE number of exciting opportunities currently available (many that can be accessed online and for free). You can view this here.
Read More