Cotham World Challenge. Java, Indonesia July - August 2016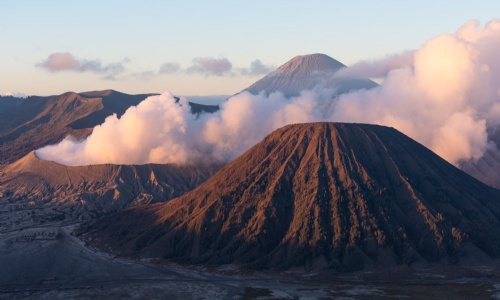 During the summer break, Rob Helliwell and Abbie Allender accompanied a group of year 11's and 12's on what was to be the most amazing month in Indonesia.
The month was spent climbing Volcanoes, visiting cultural hotspots, working at a Wildlife Rescue Centre,and a Primary School, immersing ourselves in the culture, and eventually relaxing for a few days in Bali.
The nature of this adventure led to the group not only planning their packed itinerary, but also making all the decisions whilst we were in Indonesia. The group controlled where we stayed, how we travelled, and where we ate. In taking control of their visit the group demonstrated significant independence, resilience and developed their leadership skills.
The students involved were Lucy Davis-Jenkins, Amber Rawlinson, Shanice Lindsay, Maudie Mellish, Esme Britton, Tilly Berger, Bryony Dale, Ruby Barnes, Billie Sanderson, Laura Eacott, and Carlos Davey. The experiences that we shared will have changed us all for ever.
Do please talk to the students about their adventures, they worked really hard for eighteen months to fund their trip, and as well as sharing incredible experiences they should be very proud of their achievements.