National Youth Orchestra Inspire Event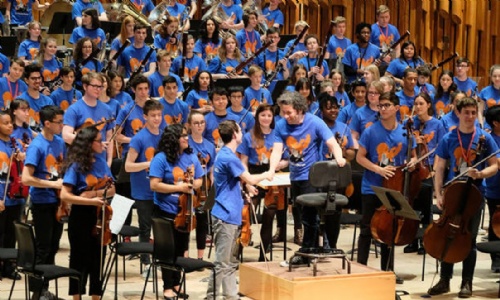 Congratulations to Marianne Cross (11RA) who was one of two Bristol young musicians selected to take part in a National Youth Orchestra Inspire Event at the Barbican on 4 May. Marianne, who is lead violin with Bristol Schools Chamber Orchestra, joined 164 other teenagers from England, Scotland and Los Angeles. The orchestra had a day's rehearsal in East London, followed by an open rehearsal on stage at the Barbican with the renowned Venezuelan conductor, Gustavo Dudamel.
The event was the launch of "Tuning into Change," a youth manifesto for the arts. Details of the event can be found here (and you might spot Marianne on the left of the first photograph).