Fruit Machine Task Bristol Food Connections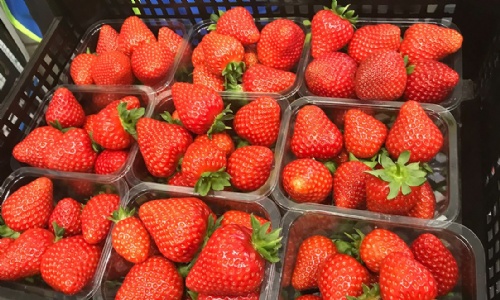 Year 10 GCSE Food students are taking part in an exciting opportunity as part the Bristol Food Connections Festival 2018 Students will partake in an 'Apprentice' style Challenge to purchase produce from Bristol Fruit and Vegetable Market with an aim to process this into fruit and vegetable products to up-sell at a City Centre market. We will have an early visit to the Fruit and Vegetable market at 7am to purchase our produce ahead of selling this at the Harbourside on Thursday 14 June at 12.30am.
In preparation for this students were introduced to the task at the boardroom of the market. Students also had a tour of the market to enable them to consider what could be bought on the day and which fruits or vegetables would be most suitable. The Cheddar strawberries are a possibility especially as students were able to have a punnet each to take away with them!
Click here to view the photos.
We would invite any parents and carers who are available, to come and visit our market stall and purchase the prepared food items. Several other schools are involved and we would appreciate the support. In due course students will have prepared their marketing materials and we will share this to you. We will based in the centre of Bristol at the Harbourside market.
Mrs Brock
Modern Technologies and Visual Arts (Deputy Faculty Lead)