4 days Tour in Haut-De-France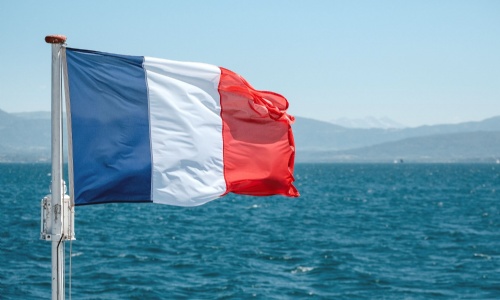 Many thanks to Angela Lin (8ABI) for her write up of our recent trip to the Opal Coast.
We went on the Ferry it took us round about 1hour and 30 minutes, it was a wild adventure as soon as we set foot. There was people talking in French and spoke little English. When we started to vested all the different places on the ferry they spoke excellent English where as we could not speak fluent French. We got to see some exemplary views of the French border.
The first thing we went to do is go to the sweet factory were we explored the nature of sweets. At the end of the whole lesson in the sweet factory, we know how to tell the difference between gelatine and non-gelatine sweets. They spoke to us in French as well as in English they explained the steps and what they used. In their sweet shop it is open to public, when you could see how clean there working space and how safe to eat the sweets.
Second adventure on a Tuesday morning, Opal aqualud adventure it is a grand swimming park. There is a lot of slides to go on as well as when we spoke in English every looked at us as some kind of unknown creature. All of us could not put our head around that we are in France. We kept on speaking in English, when we bumped in to people we kept on saying sorry and they could not understand.
Wednesday 9am, we went to Chocolat Beussent Lanchelle (It is the chocolate factory). We had a talk through of the cycle of the chocolate and how they made it, we had a good tour around there work space. They show us from the start from and how delicate and unique the chocolate is compared to British chocolate.
We also went to the snail farm, it was the best thing I ever ate in my life the snail was so fresh. And we had a lesson in the dark talking about the different family/ their category they are in. We learned how to keep them healthy, also how to keep them away from your house, and we know that the French prime mister eat their kind of snail. They cooked us lots of different dishes with snails it was remarkably delicious.
Personally do not mess with a French Boulanger, they are the most dangerous creature in France. I was so scared that I could not feel my legs, the vast majority of us was so petrified of him. But the good thing is that everyone who went to the French trip knows the ingredients for a croissant in French.
Out of the whole trip to France, my favourite experience is that we went to the beach. We could see the sun set and learn about the history of the beach. We now know that in WW2 the beach we supposed to be the battle field for Germany. They were scared that England was going to attack them.
When we got back we sang on the coach with Garry (Danny) our favourite coach driver. We even heard our beloved teachers sing. It was the most exiting adventure I will never forget and it is one of a kind. Furthermore I do not mind if we can have other trips like this in the future because know I am missing France already.
Although it was fun and exciting then school work, but we learned a lot for our French vocabulary not by force but naturally by listening people talking and asking questions. I would strongly recommend you to go to Opal Coast.