ESU Public Speaking Competition​​​​​​​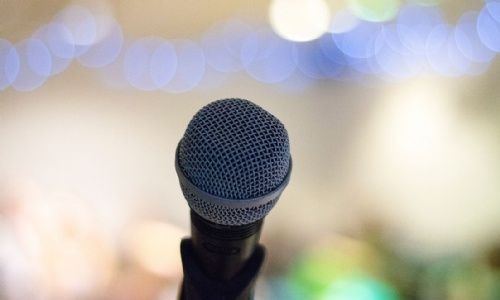 On Tuesday 13 November, six Cotham students participated in the first round of the ESU Public Speaking Competition which was also hosted by Cotham School. Esme Russell, Ed Ledgard, Talulla Harris, Charlotte Omiotek, Greg Cony and Esme Pykett made up two teams for the competition and all performed brilliantly on the night.
The Cotham teams worked tirelessly over the last month to prepare - practicing questioning, summarising and creating speeches for the event. On the night all members of the team were articulate, confident and hugely engaging; they were an absolute credit to themselves and the school. Greg Cony gave an insightful and incredibly well researched speech on 'Important national resources and utilities should not be held in private hands' and Charlotte Omiotek gave a passionate and riveting speech on 'The media controls how and what we think'. The standard of competition this year was incredibly high and the Cotham teams rose to this challenge. Esme Russell won the award for Best Chairperson of the night and Ed, Charlotte and Esme Pykett were placed as runners up in the competition.
Congratulations to all the students involved for their dedication and hard work and many thanks to Ms Hepworth for her support on the night and Ms Bird for helping to coach both teams.
Ms Clement