Year 12 - Young Enterprise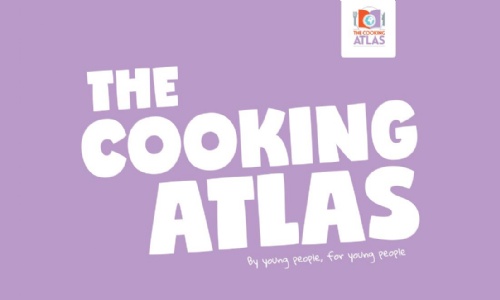 We are immensely proud of the Young Enterprise team in Year 12. The students have created a brilliant recipe book 'The Cooking Atlas' filled with personal family recipes that are from all around the world, representing their diverse group. 'The Cooking Atlas' did brilliantly at the regional trade fair on Saturday 9 March, selling 20 copies and winning 3 out of the 5 awards available. Best trade stand, best social media and best customer service.
Their book is made from 100% recycled paper and has a mixture of sweet and savoury recipes, with a selling price of £5.99. If you would like to get your hands on a copy of 'The Cooking Atlas' please email 13098smor@cotham.bristol.sch.uk or 13285rkar@cotham.bristol.sch.uk. (They are hoping to be able to take online orders in the near future)
They are aiming to win and hope you can help them on their journey there!