Sports Days 2019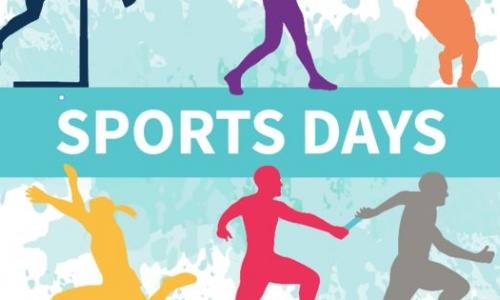 Cotham School Sport Days – Stoke Lodge Playing Fields on Friday 12 July and Monday 15 July
We are proud to announce that we are holding two Sports Day events the first on Friday 12 July 2019 for Years 7 and 8 and then on Monday 15 July 2019 for Years 9 and 10. We are excited to once again be staging such an enjoyable event that will celebrate the whole school community involved in the joy of sport. All students will be asked to participate to win points for their House and all will be involved either as competitors, team managers, helpers, or spectators.

Students will be registered as normal at 8.40am, and then escorted by tutors to be transported by coach to Stoke Lodge playing fields from 8.45am onwards. At the end of the event, students will be taken back to school by coach

Students will be required to wear a plain coloured t-shirt in their House colour, black shorts or skirt, or tracksuit bottoms, white sport socks and trainers. If you are unsure of which House your child is in and the House colour they need to wear for Sports Day, please refer to the colour of their lanyard.

We advise that students should be prepared for varying weather conditions, i.e. sun cream, cap/sun hat, waterproof clothing etc. If the weather forecast is particularly bad and the event needs to be cancelled, a decision will be taken early on the day and a normal school day will run. A message will be placed on the school website and the school answering machine stating whether or not the event is taking place.

It would be great to see as many parents / carers as possible at the playing fields to support what is always a thoroughly enjoyable event.

If you have any questions, please do not hesitate to contact the PE Faculty.
We are aiming to start sportsday around 10am on both days (Year 7 & 8 on Friday 12th and Years 9 & 10 on Monday 15th July) with the girls on track and the boys competing in their field events. This will probably take about an hour and then they will swap over.

The order of track events will be as follows: 1500m, 300/400m, 200m, 800m and 100m. Once all the track and field events have been finished, the relay races will start.