Macbeth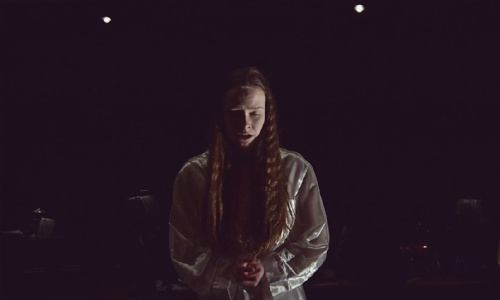 After weeks of preparation, our bleak and stripped back interpretation of Macbeth finally met its audience last week. Running from Wednesday to Friday, almost 500 people came to watch the Macbeths' decent into madness and the hard work of the cast and crew was rewarded by a series of wonderful performances.
To pick out individuals would be a dis-service to the outstanding cast, who whether they had one line or hundreds of lines were committed, driven and a credit to the school.
The extraordinarily talented Orchestra (under the expert guidance of Year 13 student Carlos Rodriguez.) composed a series of haunting pieces (based on some of my favourite early 1980s tunes!) to accompany the performance.
Special mention should go to 2 students. Daniel Southwell and Ruby Barnes. These extraordinary Year 13 students took on all roles within the production team and without them I would have been lost in a mire of Witches and murders!
Thank you to all staff and students who gave up their time and enthusiasm to help out.
Year 10 connexions performance is just around the corner and then in term 6 are our lower school shows: "3 plays in search of an audience" Keep an eye out for details.