Bronze Duke of Edinburgh Award Practice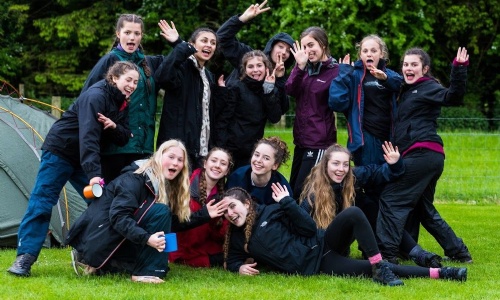 Bronze Duke of Edinburgh Award practice Expedition Sat 20 and Sunday 21 May 2017
Eight teams of fine Year 10 pupils were challenged with their practice Expedition in the beautiful countryside of the Marlborough Downs. For this they must plan, and safely execute two days of backpacking. With a centralized campsite in Mildenhall, 4 teams started in the north, and 4 in the south. All of the group enjoyed a nice campsite, before continuing their walk on the Sunday.
We had some heavy showers on the Saturday, however things brightened up on the Sunday.
With this being the first backpacking experience of many, the amount of learning was tremendous. The groups will now prepare for their Qualifying expedition which will be in the Quantock Hills in July.
Thanks to Mr Emery, Mr Helliwell, and Mrs Stephens who helped support this training expedition.