Sigma Celebrates Achievement Assembly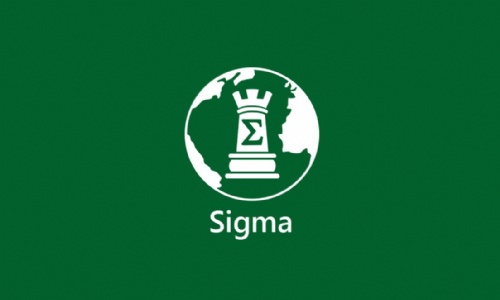 Sigma house invited Poppy Cleall, England Women's Rugby International to their "Sigma Celebrates Achievement" assembly.
Poppy plays for Bristol and now has a professional contract with England. Poppy answered questions and gave an insight into her training, diet and the sacrifices she has had to make to become an elite athlete. England Womens Rugby won the Six Nations this year and we had a clip of Poppy in action against Wales. The Women's Rugby World Cup is this year in Ireland and England are the current holders so will be playing to retain the title.
Sigma also celebrated their own achievements ........The Prefects went around to the tutor groups and asked the students to nominate the student who stands out for them, the person they feel has achieved the most this year.
Click here to view the photos.
The SIGMA Student Award
7SL Abdishakur Abdillahi - he is always kind and responsible. A person you can always trust
7ID Carys - because she is good at dance and music and she attends many clubs.
8ACL Jack Downey - he has worked hard this year to make the most of Cotham after starting part way through the year and he is a really valuable new member of the tutor group.
8AF Kadija Mohamed - for her positivity
9EP Luke Velarde-Banks - a student who is polite, kind, dedicated to his studies, hardworking-a general all rounder. He takes every opportunity he can in lesson to progress and improve.
9RMO Katie Killen - for contributions to the wider school community, being polite and friendly always
10JLL Amy Foss-Clark - because she sang for the first time in front of people for her Music BTEC
10AEL Nyheam Kefentse - for being a stand-up guy! Always polite, funny and friendly. Chats to everyone