Cotham School Mock General Election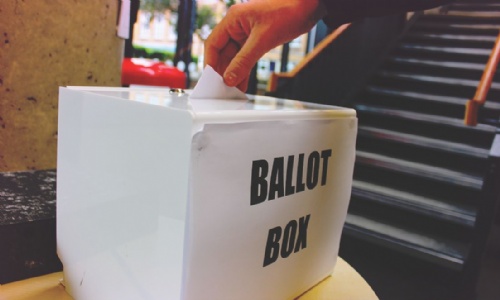 Cotham was buzzing with election fever on Thursday as years 7-10 participated in the Cotham School Mock General Election. We were excited to have a VIP visitor for part of the day: local MP Thangam Debbonaire kindly gave up 90 minutes of her time to speak with students at breaktime and during period 3, when year 9 were casting their votes. Thangam tweeted that 'it was fantastic to be with you all this morning' and that students asked her lots of brilliant questions. As then happened in the real election, Thangam won a resounding victory, with the Greens coming a distant second. Thanks to all students who took part in the election with enthusiasm and intelligence.
A big thank you to our official Year 10 photographers: Will Herbert, Maxie Douglas-Morgan and Estelle Pritchard-Smith.