The Parcels of Comfort Exhibition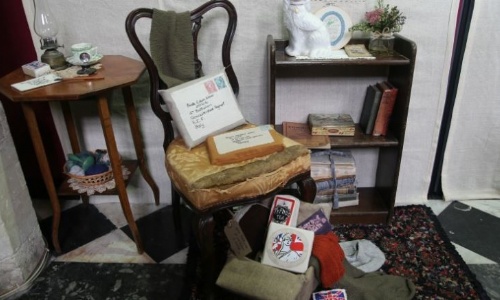 The Parcels of Comfort exhibition is still on at the Cathedral. The installation shows parcels of knitting, food and tobacco that played a crucial role in the war effort. Featuring reproduction parcels, this exhibition by local textile artists and Cotham School GCSE textile students recreates the atmosphere of the time.
More information can be found here:
Open weekdays 8.00am - 4.30pm and weekends 8.00am - 3.00pm. Visitor access is limited between 9.30am - 11.30am on Sunday morning due to services.