Schools Shakespeare Festival - Julius Caesar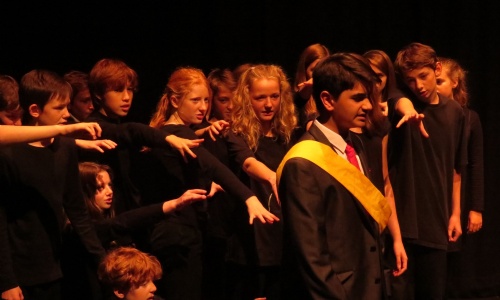 The year 9 cast of Julius Caesar performed at the Tobacco factory on Monday 14th November as part of the Schools Shakespeare Festival.
Rehearsals began way back in the summer term and all the pupils worked extremely hard to create an incredibly high standard of performance. They have shown incredible commitment and creativity. On Monday evening Cotham performed, along with two other schools, to a full house at the Tobacco Factory. It was a great experience to work in a professional theatre and we were given a lot of positive feedback about our work, particularly: "great ensemble work and fantastic use of choral speaking". Thanks to everyone who came along to support the performers.