Sigma News
Fifa World Cup
Sigma have been following the Fifa World Cup. All tutor groups were given a Group to follow. We have had prizes along the way. First hat trick 9AF. First red card 7BAK and first 0-0 draw 8SL. We are now in the knockout stages and we will be looking for - first team to win on penalty shoot out, first hat trick in knockouts, golden boot and the overall winners! Each tutor group takes two teams through to knockout stage. ​​​
Football
The largest football tournament started on Thursday 14th July and Sigma House will be following every game with interest. The prefects and house reps held the draw for the tutor groups to each be assigned to a Group. By having a group it means that each tutor group will take two teams to the knock out rounds. We will have prizes along the way and one overall prize for the tutor groups that wins the World Cup.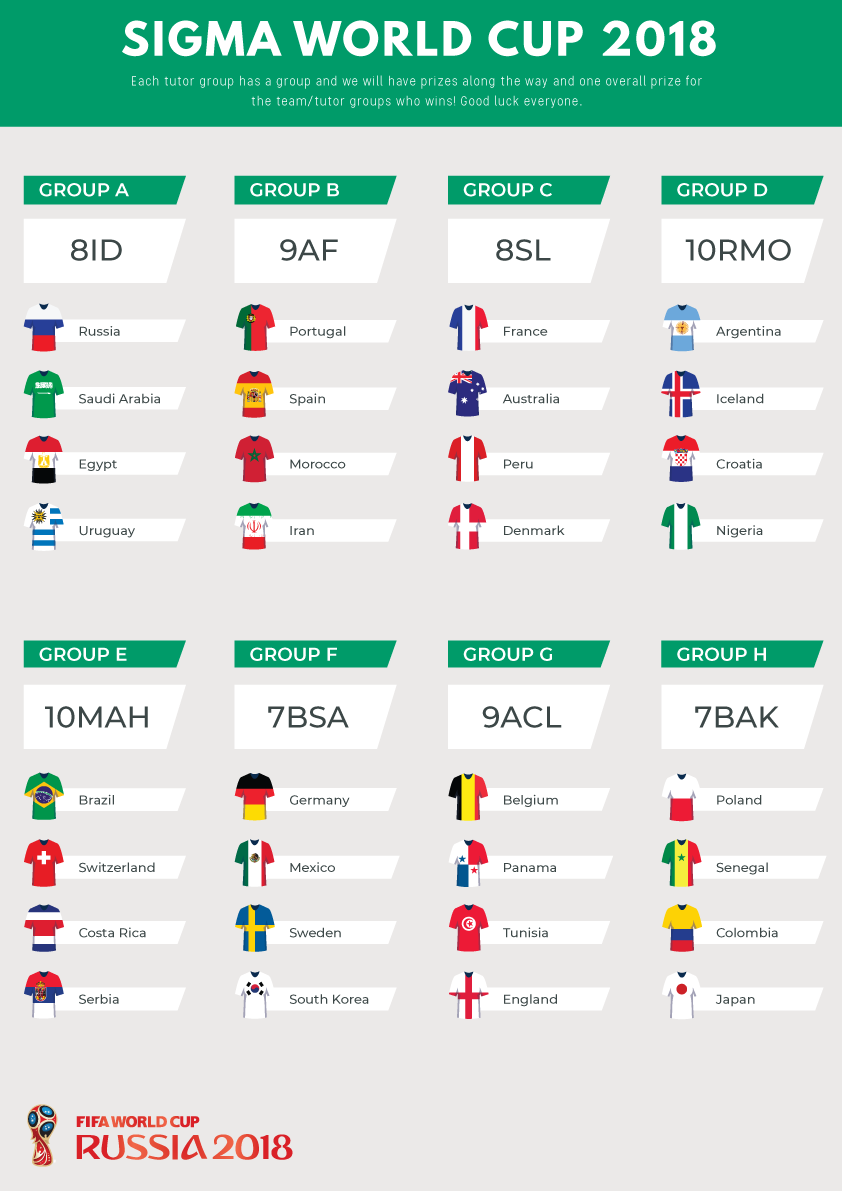 Meat Free Monday
Meat Free Monday was a success with lots of positive comments from both staff and students. The homemade houmous and roasted vegetable sandwich was amazing! Thank you to the school canteen for supporting us with this event. We are hoping that we will be able to continue and have more of these Mondays.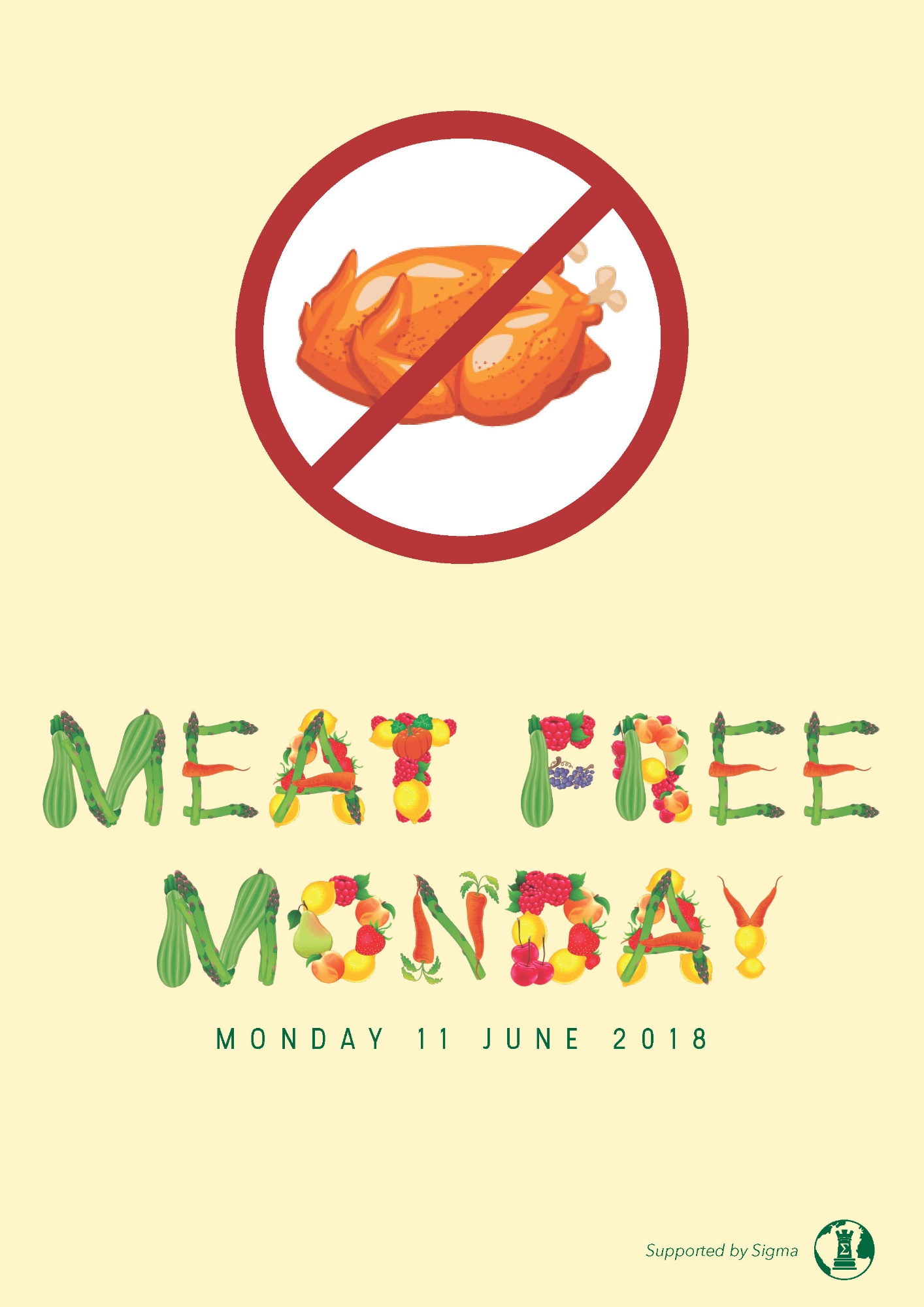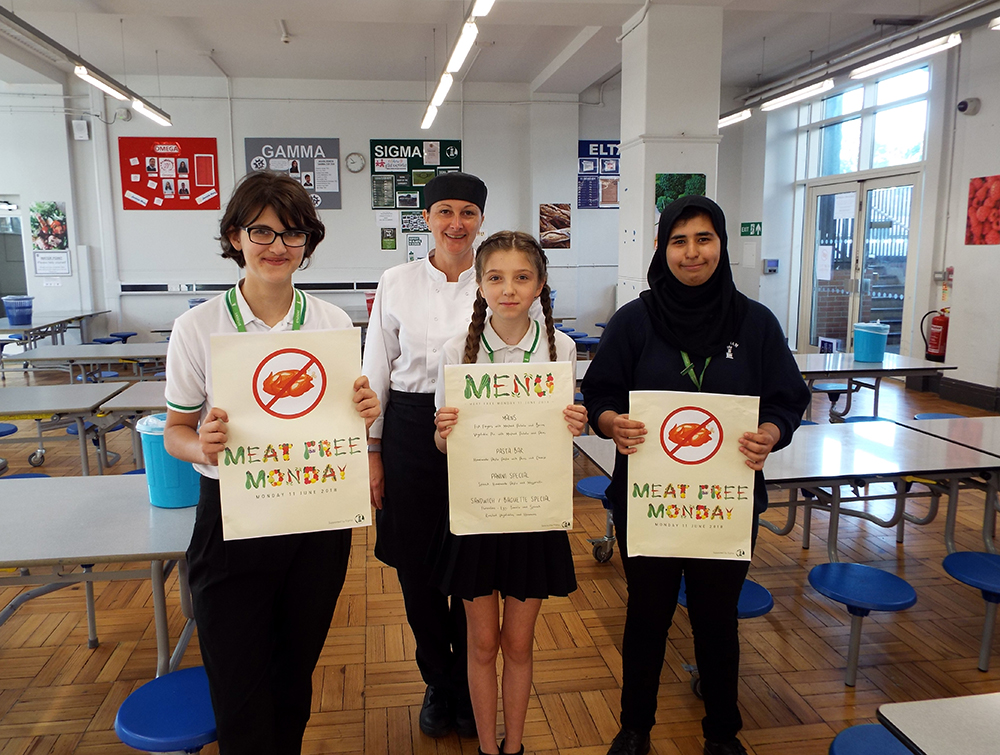 Sigma Ice Lolly Sale 8th July
Well done to the new Sigma Prefects Abir, Aineias, Louis and Paramjeet who organised and ran their first event - Sigma Ice Lolly and Choc Ice sale. Although the sun was not out if was a great success. All money raised is going towards our Water Project. As a House we are raising funds for a new water fountain.
Click here to view the photos.
Sigma Name the Tree Tutor Challenge
We had a great selection of names put forward for Name the Tree. The House Reps voted and we have decided on a winner and three runners up.
The winner is "D" mitree congratulations to Will Duggan 7BSA
Runners up
8SL: Tree-anna
10MAH: Groot
Sigma House Reps: Oud
Next week we will invite Will and a representative from each of the runners up to put their name plaque on their chosen tree.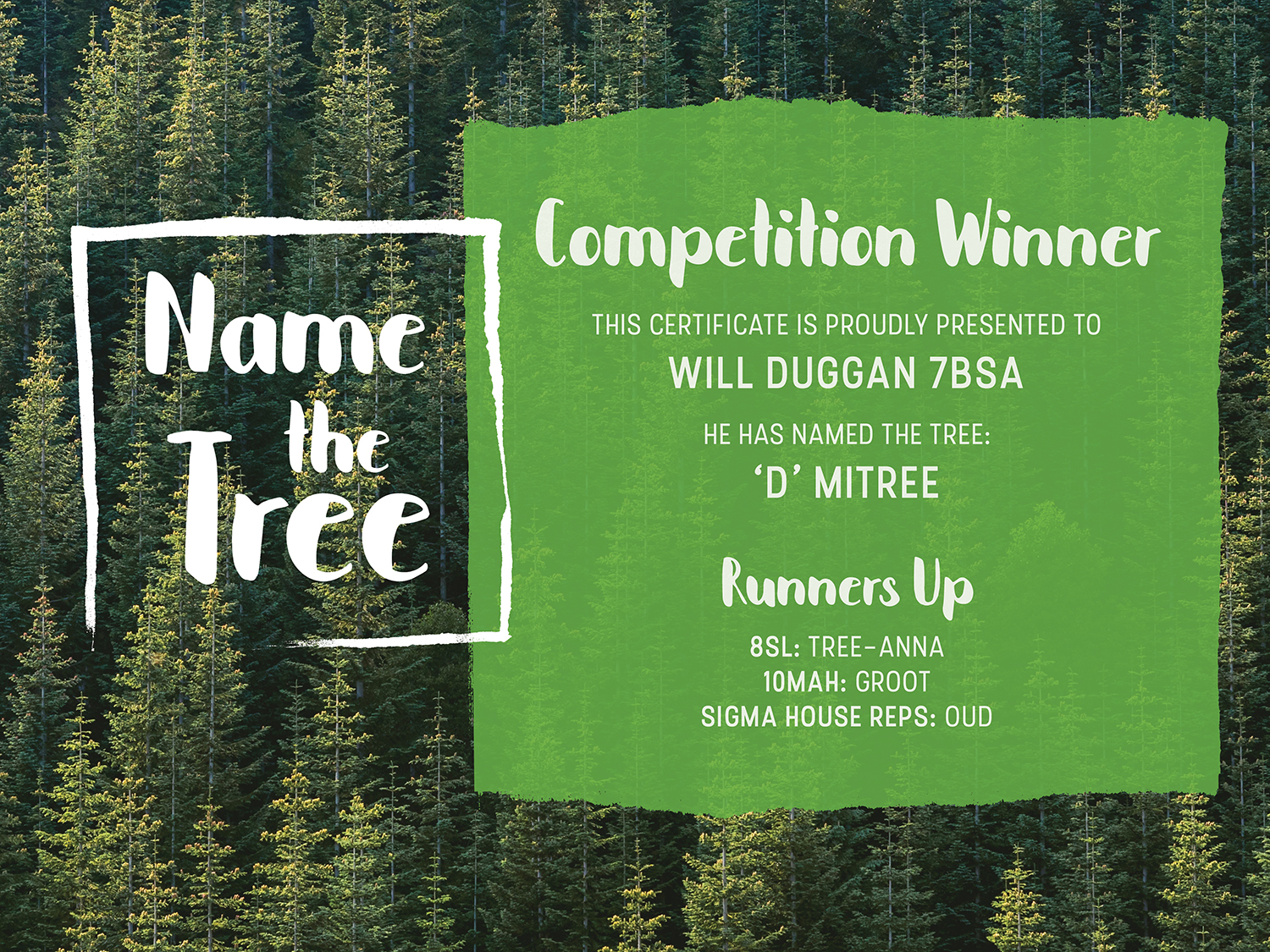 Cycle your way to support the Sigma Environment Project.
For one week 14 - 18 May, we will have a bike in the Hub.
Please come along at break and lunch time to see who can cycle the furthest in 1 minute
50p for one minute.
Prizes for those who can stay top of the leader board!
All money raised will go towards installing a Water Bottle Fountain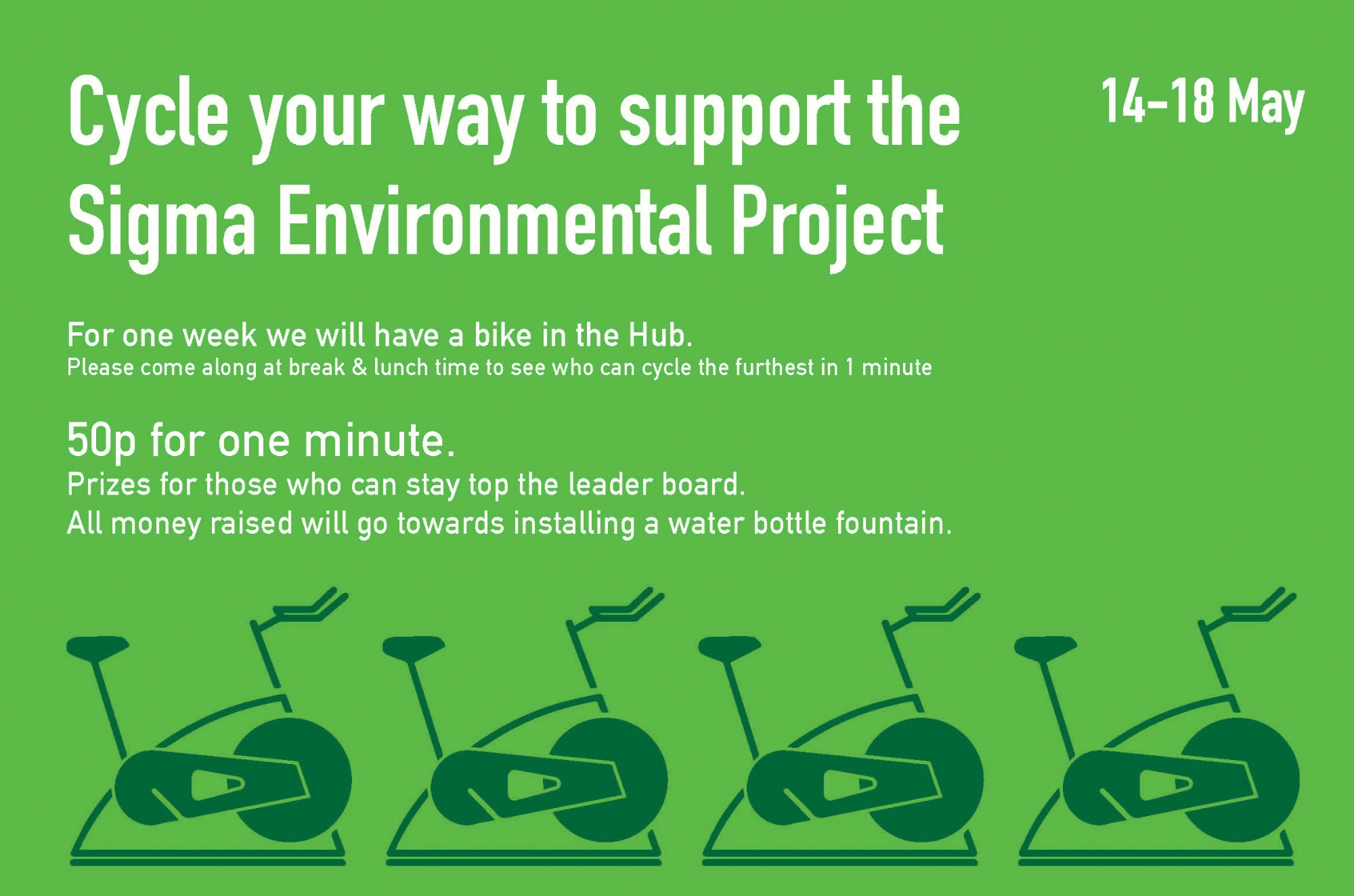 Thursday 3 May we said goodbye and thank you to our current Prefects - Ishba, Frankie, Mathilda and our House Captain Anas.
As Prefects they worked hard and were dedicated to their roles. They have shown great qualities and have shown how you can work together to achieve great things for our House.
It has been an incredible journey and I would like to thank them all for making it such an enjoyable one.
We have had an amazing time fundraising and have raised a fantastic amount of money for our house charity.
During the House assembly we looked back at their time as Prefects. Click here to view the photos.
Our overall total we have raised for our House charity - The Rainbow Centre for Children is £2,212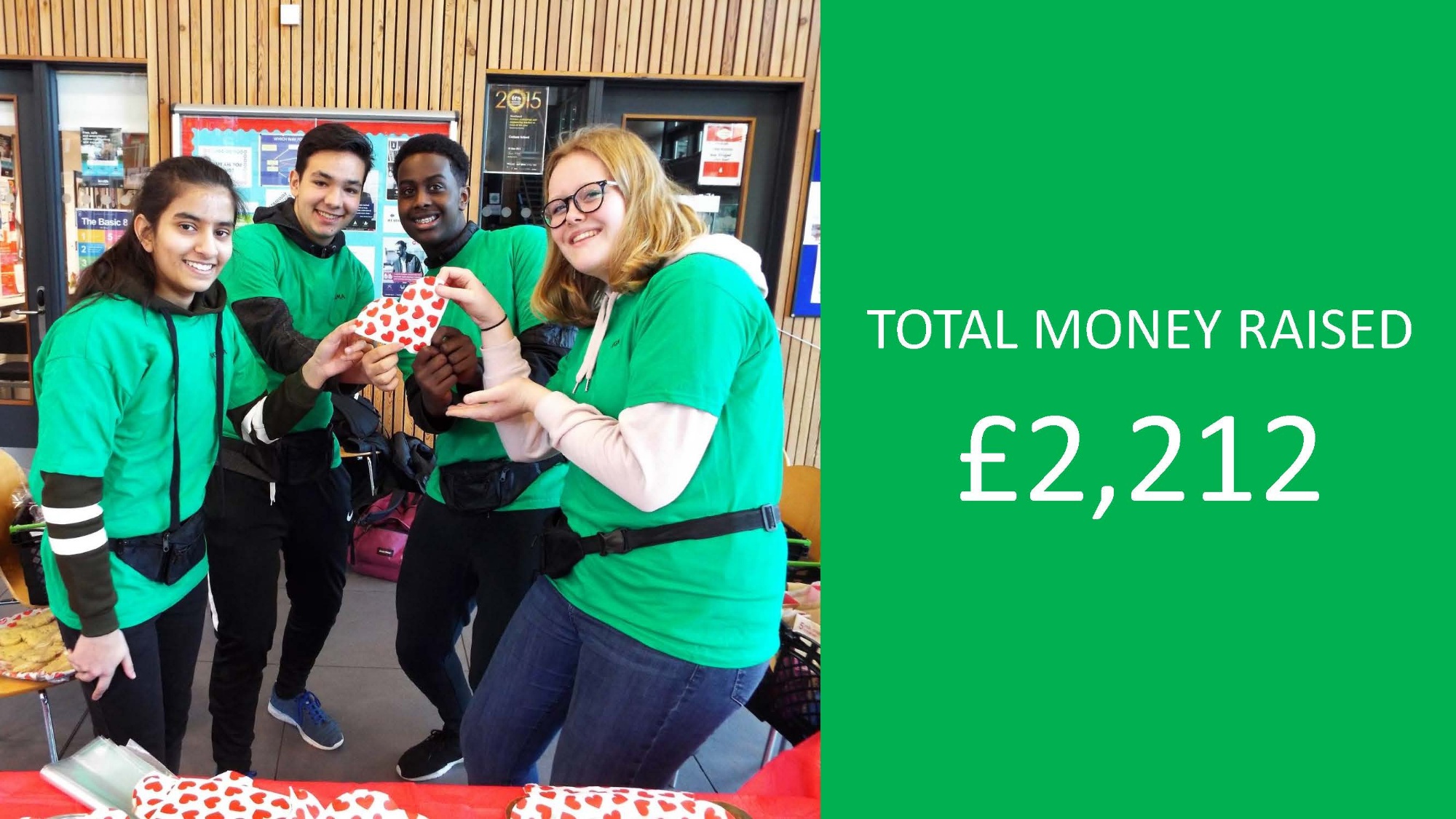 Sigma Ice lolly and Choc Ice Sale May 4
Anas, Frankie, Ishba and Mathilda held their last fundraising event today. Although the sun didn't shine we still had fun and raised a fantastic £110 for our House charity. Thank you to everyone who supported us.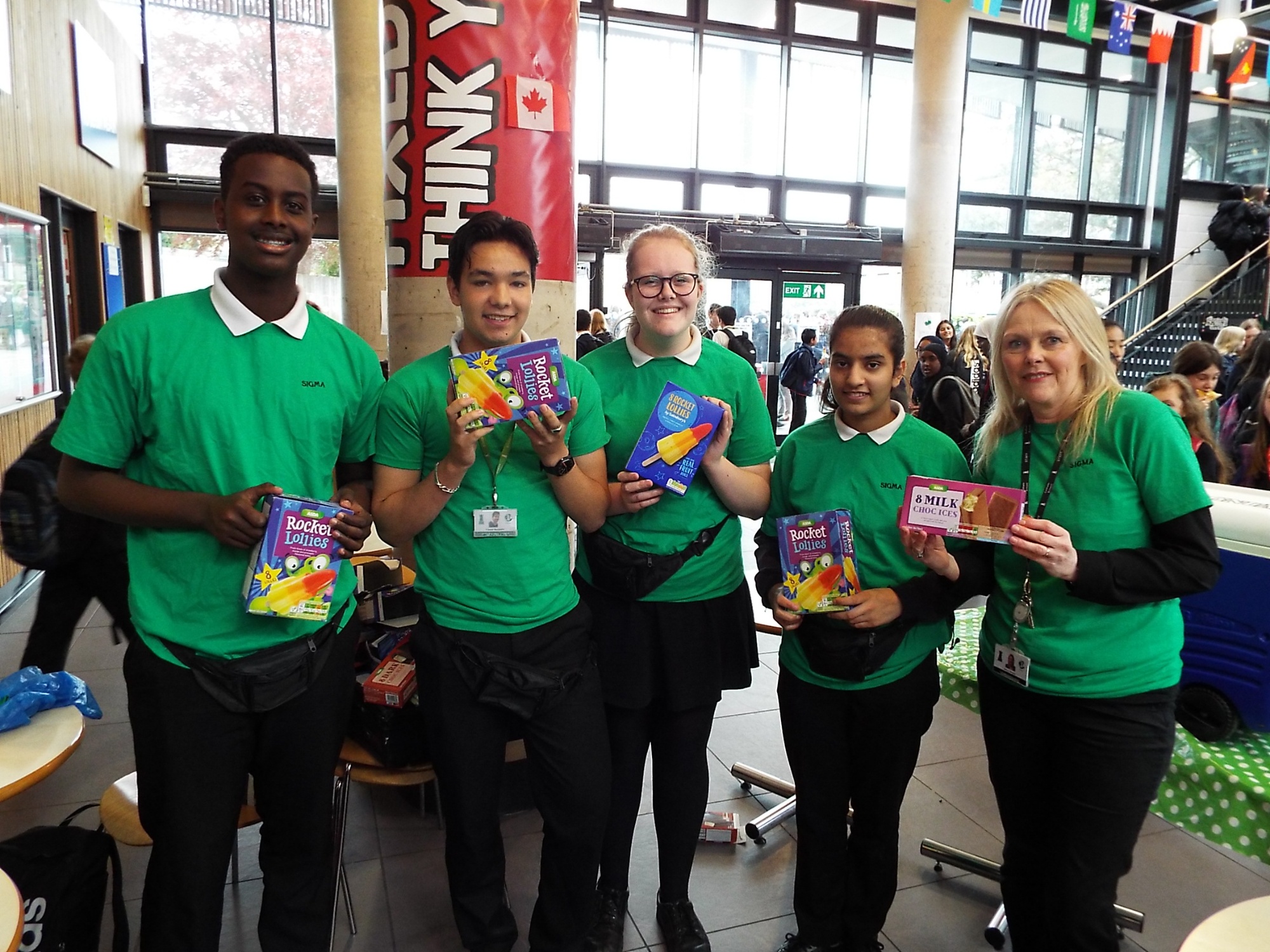 The New Sigma Team
We have now appointed four new Sigma Prefects. We welcome Aineias Arango, Louis Hawkins, Paramjeet Singh and our new House Captain Abir Jama. I am really looking forward to working with the new Sigma team.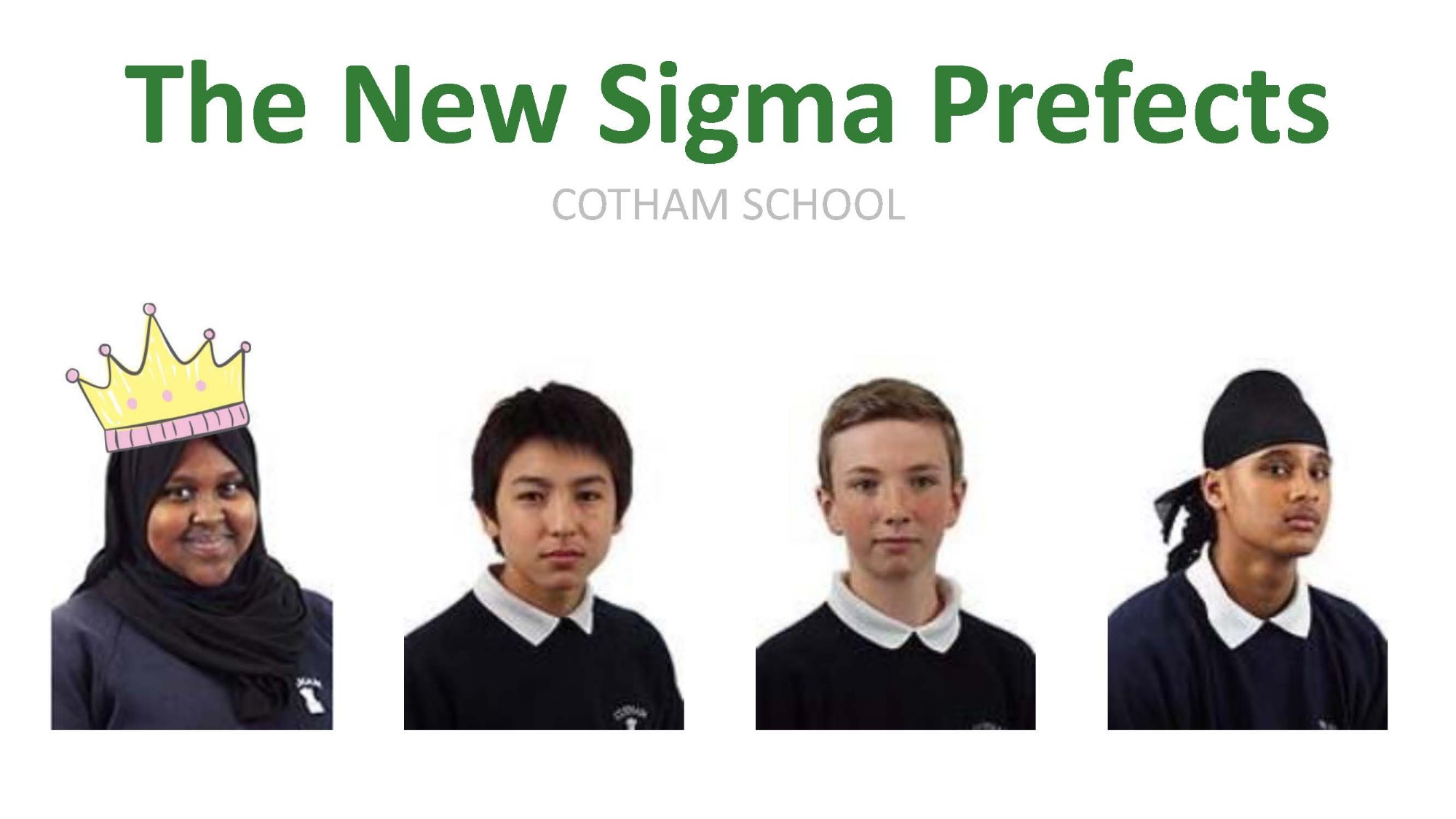 Sigma Highflyers
We celebrated the qualities that are needed to become a Prefect - Commitment, dedication, kindness, teamwork and awarded students in Yr7,8 & 9 that are showing these qualities.
Congratulations to the following students, you are our Sigma High flyers.
7BAK Ana Stiven Misha Evans
7BSA Iuliana Cioaca Elias Arango
8ID Anna Alvarez-Stodulkova Kartel Shillingford
8SL Gus Sinclair Rena Osman
9ACL Jonathan Roche Nina Brockis
9AF Jasmin Heyer Ted Strange
We also had a whole tutor group award for students showing commitment and dedication to school and learning. This tutor group has the highest attendance for Sigma.
Congratulations to 7BSA they will receive doughnuts at tutor time Friday.
As a House we have been working with Bristol Waste to promote Food Waste and Plastic/Can recycling in school. I am pleased to say that we now have the bins in place and are already recycling in the Food and Nutrition dept. We have cut down on the general waste by 90% and the students are all keen to recycle. Bins are also with the School Canteen and they will be supporting the recycling of Food and Plastics/cans. We are hoping to extend this to faculty areas and the staff room with smaller recycling bins. Tutor reps are looking at starting a collection rota.
Sigma tutor reps have a small working party that are organising a Meat Free Monday. Details to follow later this month.