Sigma News
Sigma News
Wow what an amazing tutor group 7EH are. They have all shown an act of kindness to a fellow tutee.
Polly Utley Scott designed and made a fabulous card and the whole tutor group signed it and put a kind message in it for a fellow student who was feeling sad and nervous about being new at Cotham School. We are so proud to have 7EH in Sigma.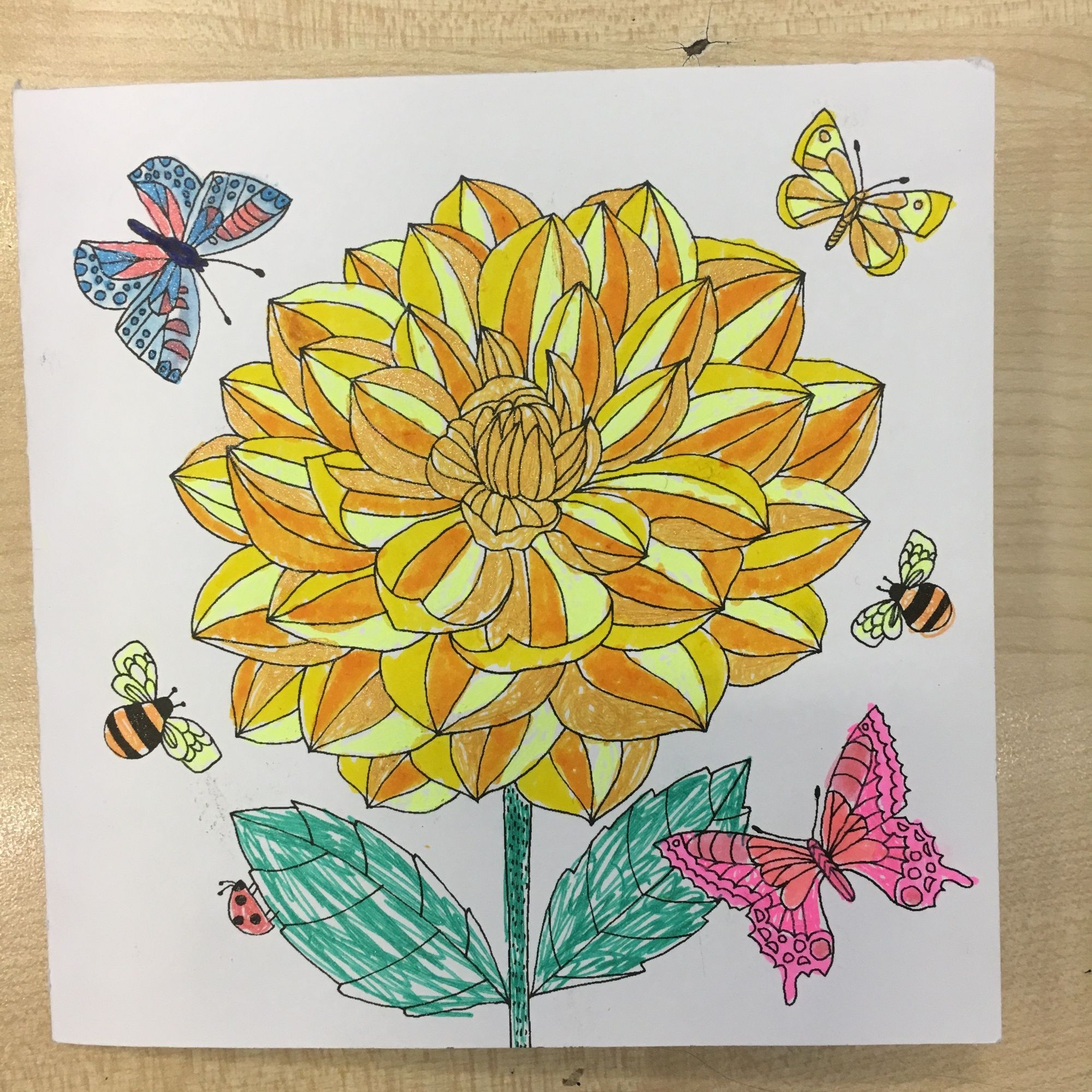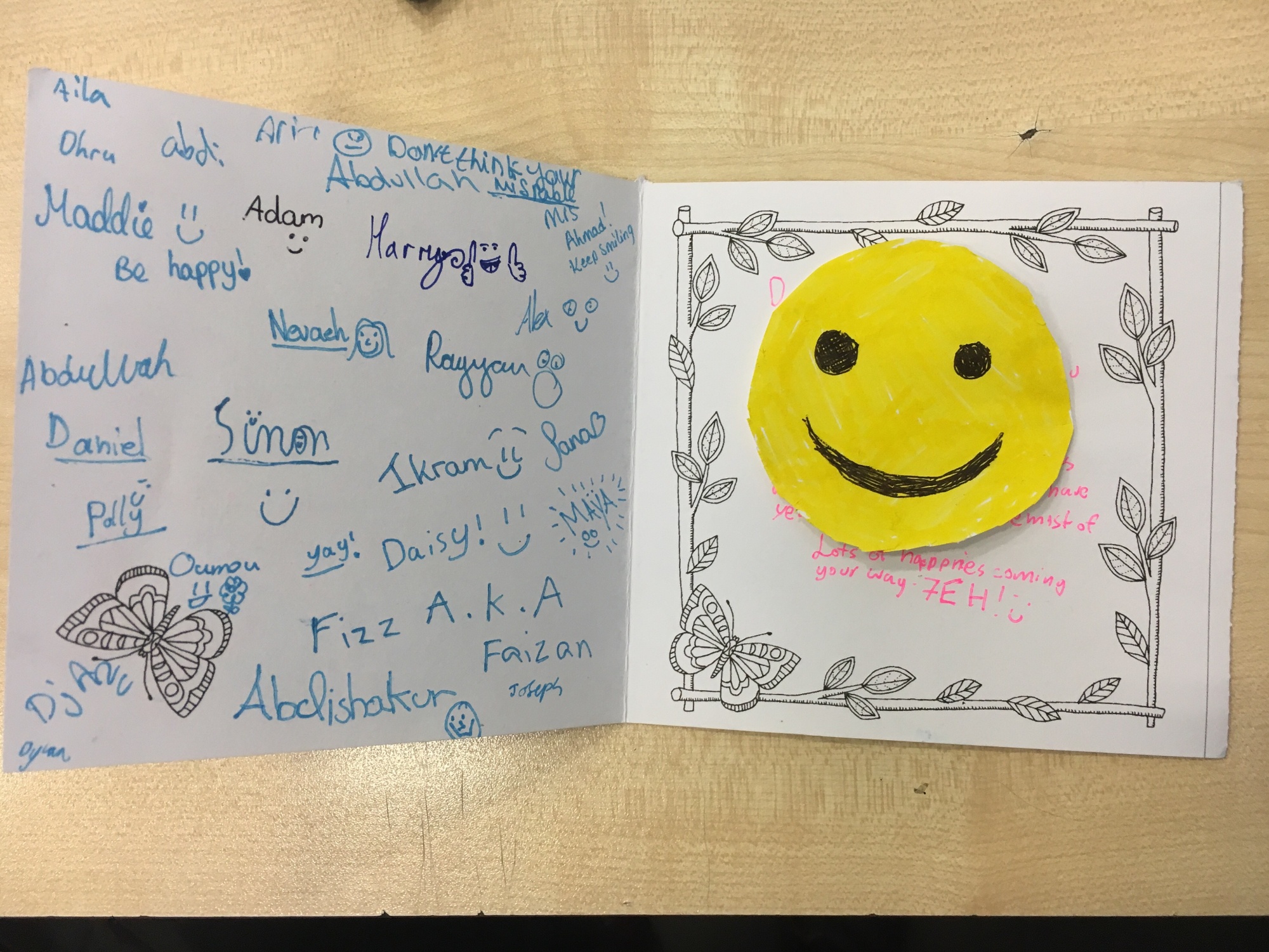 Sigma Cake Sale
Thank you to everyone who supported us and bought our cakes. We raised an amazing £145 for our house charity The Rainbow Centre for Children. Thank you to the Prefects: Abir, Paramjeet, Louis and Aineias who worked hard planning and organising the event . Special thanks to Louis Hawkins, Aineias Arango, Luke Velarde all 11MAH and Polly Utley Scott 7EH who stayed after school Thursday and baked the cakes and brownies.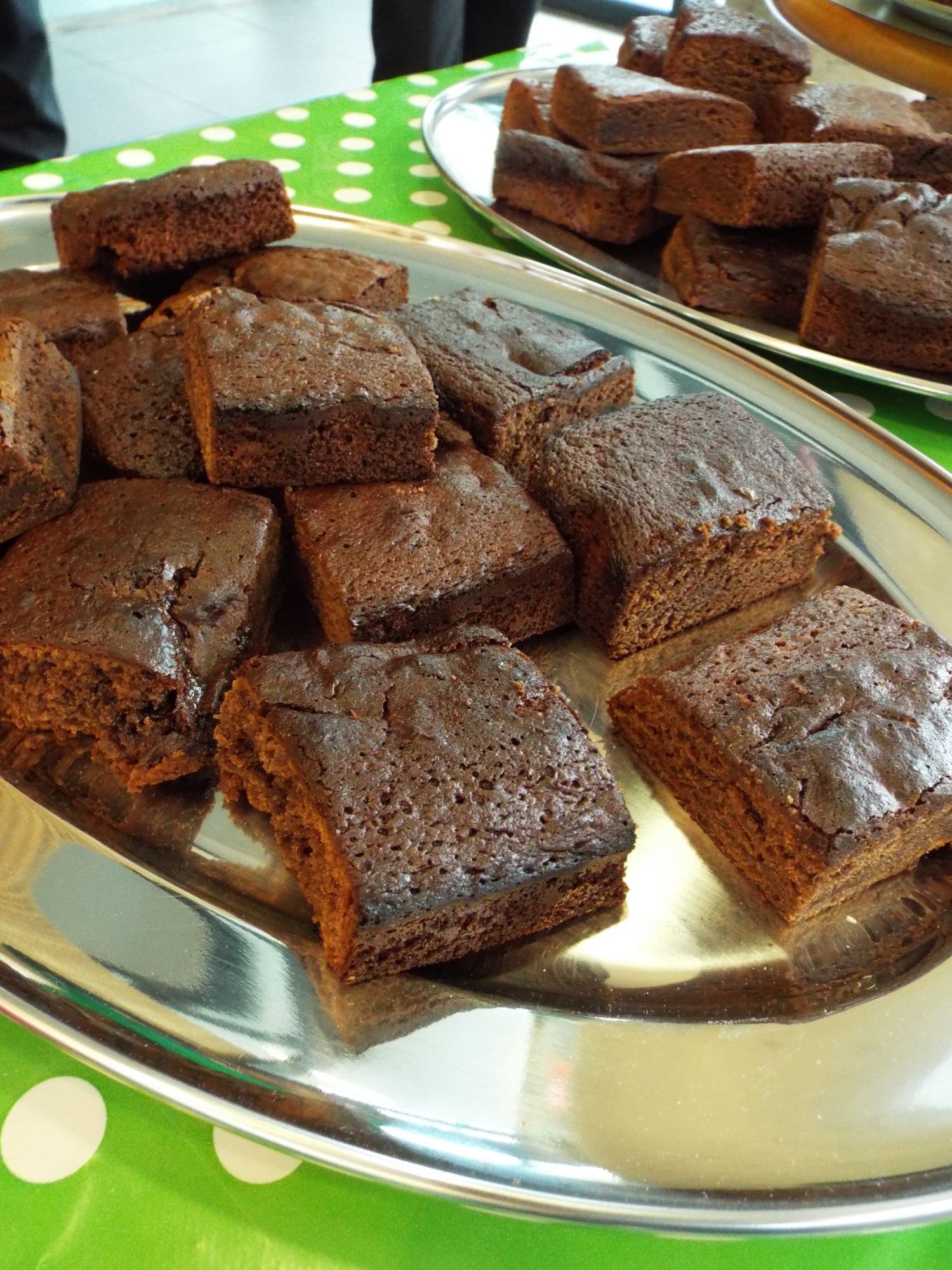 Sigma House September update
It was a pleasure to welcome the new Sigma year 7 to our first House assembly on Thursday. We will be staying with our House Charity The Rainbow Centre for Children this year. They are a charity that support children and families through bereavement. Our first fund raising event will be next Friday 5th October. Sigma will be holding their famous cake sale. It will be at break time in the Hub, all cakes are 50p. Please remember to bring in your money to support our Charity.
We are also having our first Tutor Challenge. Each tutor group will be given a large tube of smarties, they can share the sweets then fill the tube with loose change. The tutor group who collect the most money will win a prize. All money raised will go to The Rainbow Centre for Children.
Our house role in school is the environment. We have been working hard to promote recycling around the school and to stop single use plastic bottles. We launched our own Sigma House reusable drink bottle last year, which are given as prizes and can also be bought on Wise Pay for £2.50 money from the sale will go to our Charity. Last year we supported Meat Free Monday and are keen to hold another Meat Free Monday this term. We have been invited to enter The Green Plan it Challenge with the RHS. this is a student led project over ten weeks. We have a team of six students who are working with a mentor to design a Well being Sensory garden. They are called The Bee Friendly Gardeners - BFG. The gardeners are Eva Liberman, Bram Bourbon, Oscar DeHavilland, Misha Evans, Anna Alvarez Stodulkova and Prerana Nerlige prashanth. We wish them lots of luck with their project.
In our assembly we spoke about Cotham manners. The Prefects spoke about what Cotham manners mean to them and how they play an important part of school life and need to be used daily.
Sigma High Flyers, this term it was awarded to the students who achieved the most Cotham Manners house points this term. Congratulations to the following students.
Nurhaan Bouh 7JLL, Xavier George Morales 7JLL, Havana Kent 7JLL, Rayyan Azad 7EH, Olivia Curtis 7JLL, Raffaella Naylor 7JLL, Harry Pheasant 7EH and Polly Utley Scott 7EH. They all received a Sigma drink bottle and certificate.
Each month we award the Sigma Superstar award. This months Superstar is Adam Aden 7EH, Adam has all the star qualities of a Cotham student and we are very proud to have Adam in Sigma. Congratulations to Adam, he received a Sigma drink bottle and £3 to spend in the canteen.
House Reps
House reps represent the voice of the students. We have two reps to each tutor group. We will be electing the year 7 reps very soon. Details will be sent to tutors on how to apply to become a Year 7 Sigma Rep.
We are all looking forward to another great year in Sigma.
The Sigma Team
The Green Plan it Challenge
As part of our role within school and the environment, Sigma have been invited to take part in The Green Plan it Challenge with the RHS. This is a student led project, which allows them to explore community needs, environmental issues and to grow their understanding of how plants play such valuable roles in our lives. Students are matched with an industry mentor to design a green space in their school over a 10 week period. The group will then present their projects to a team of horticultural professionals at a celebration event at the end of November. A team of six students from across year 8 and year 9, Bram Bourbon, Oscar de Havilland, Prerana Nerlige Prashanth, Eva Liberman, Misha Evans and Anna Alvarez Stodulkova attended the launch day on Thursday 13 September at The Bristol Botanical Gardens. They had a tour of the gardens and met their mentor. They all came back inspired by what they had seen and learnt from the day and are now working together to plan their design.