Sigma News - July 2017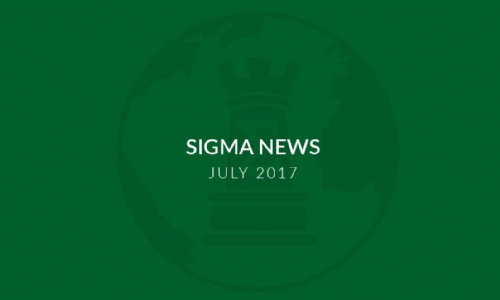 Sigma House have had an exciting term.
House Points
Congratulations to the following students who each managed to achieve over 100 achievement points this year, an amazing achievement.
A big Sigma cheer to Martha Iles who achieved the most Sigma House Points this year.
Martha Iles
Gabriel Evans
Jasmin Heyer
Umer Hussain
Luqmaan Abdullahi
Lia Anwandter
Erin White
Harry Giles
Ezra Penny
Sabrina Sharif
Zeeshan Hussain
Samuel Bradshaw
Rosa Evans
Edward Ledgard
Robin Higginson Lloyd
Balqiisa Ali
Angus Sinclair
Francesca Coltman
Daniel Medus
Christine Wierzbicki
PreranaNerlige Prashanth
Carys Renwick
Esme Tagg Foster
Ted Strange
Omayma Adow
Samira Awale
Luke Velarde Banks
Naomi Wood
Ruby Thorn
Prefects
Four new Prefects were appointed Anas Mohamed 10AEL (House Captain), Mathilda Edmunds 10AEL, Frankie Bonaddio 10JLL, Ishba Mahmood 10JLL
They have organised and delivered their first House Assembly "Sigma Celebrates Achievement" this was a great success. Poppy Cleall Women's England Rugby International was invited in to celebrate success in women's sport.
The Prefects organised their first Sigma Charity Fund Raising Day Friday July 14th where they sold sell ice lollies to raise money for their Charity WWF. We raised an amazing £80. Thank you to everyone who supported us.
We launched our monthly Sigma Superstar Award
June Sigma Superstar was awarded to Ethen Sigler 7SL. Ethen is a true Sigma Superstar always polite, helpful and contributes to House Activities.
July Sigma Superstar was awarded to Abir Jama 9EP/BL. Abir is everything a Sigma Superstar represents, she is kind, happy, helpful and always has a smile for everyone.
Sigma House Inter Tutor Group Challenge - Tutor groups were set a challenge to make Pompoms. We have had over 150 pompoms and we decorated the trees ​​​​​​​​​​​​​​to bring colour and fun to Cotham School. The winning Tutor group was 7ID. They were rewarded with a tasty treat to enjoy during tutor time.
The winning Pompom was made by Prerana Nerlige Prashanth 7ID.
Sigma House were the winning House for the Charity Tin competition. Thank you to everyone who donated a tin.
We hope you all have a great summer.
Mrs Arnold and Sigma House