Gamma Update
Gamma has had a brilliant term focusing on their initiative of 'Teaching and Learning.' Our most recent success has been our 4 day Book Sale event. Students across the school were encouraged to bring in second hand books for other students to purchase. Books were flying off the shelves with the help of our wonderful tutor representatives who were outstanding salespeople. All of the profits will go to local Bristol charity -Above and Beyond. See pictures below...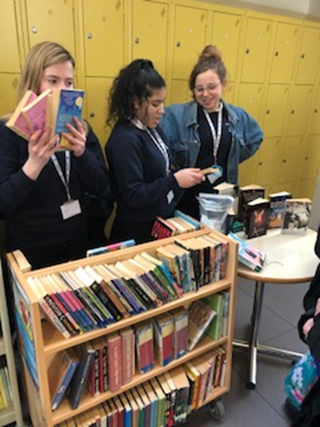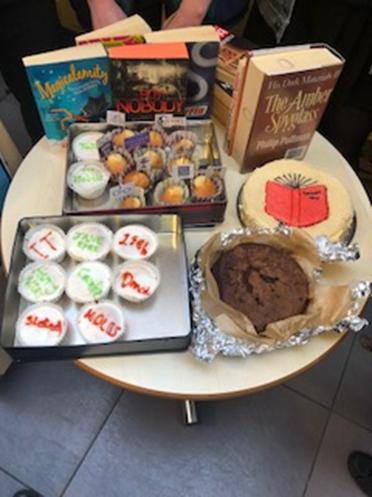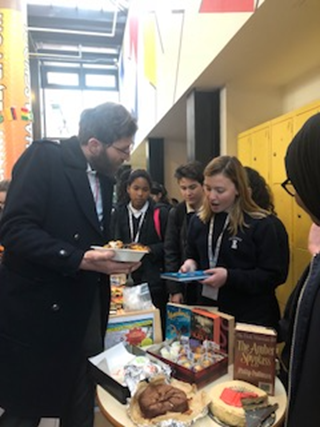 In our House assembly this week we reflected on the unity that was seen across Britain with the recent snowy weather conditions and admired some unsung heroes who went out of their way to help their community. Gamma students were then celebrated for their ongoing hard work and determination with the following students receiving awards for being unsung heroes:
Yasmin Lloyd
Maire Bradley
Frank Lowery-Pearson
Cassie McKenzie
Aliyah Akhtar
Nora Farah
Nora Gorst
Ilham Mohamed
Hamda Hussein
Tom Bradshaw.
Our Gamma House Champion this month was- Alicia Mayne! She showed an incredible flare for sales during our book sale and is getting involved across School with our sewing bee- we are very proud of you Alicia. See her in action above using her techniques to convince Mr Reed to buy a book about socks.

Finally we also launched our Cotham History Trail this week. Students have been given maps to explore the school and find our clues about Cotham's fascinating past. Our old air raid shelter has been a particularly surprising find for many. Please see History teachers or email Miss Madge- madges@cotham.bristol.sch.uk if you wish to take part!