Gamma News - July 2017
This summer has been a fantastic one for Gamma with inter-house charity competitions, new House leadership under our prefects and House captain and a great showing at Sports Day. Keep reading to find out more about our inspiring Gamma students!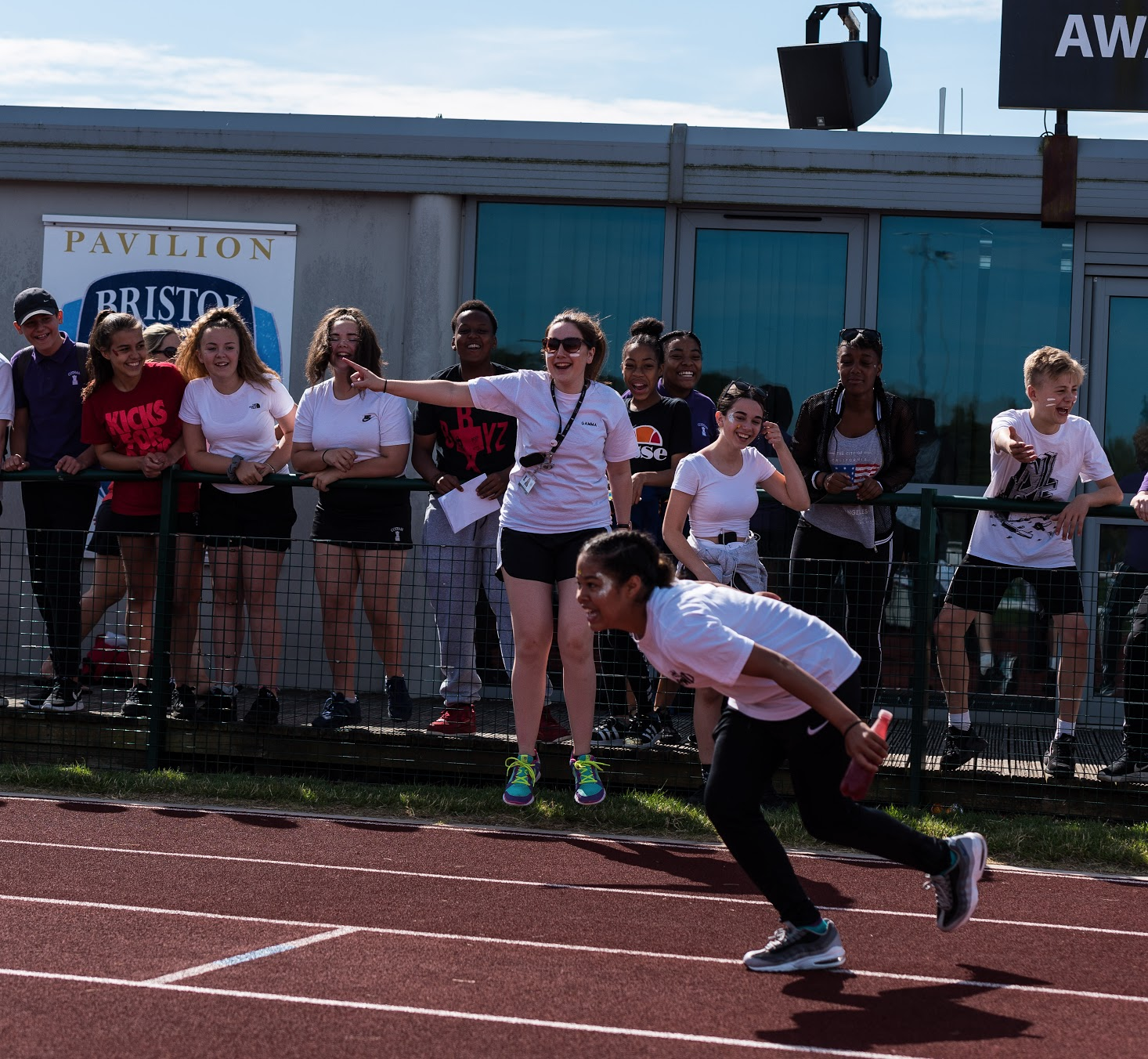 Gamma House Champion
This term Gamma launched their Gamma House Champion award. House Champions are awarded monthly to students that have shined, whether this be for enthusiasm, participation or showing House Spirit.
June 2017 Gamma House Champion: Soha Abushama 9DF
Soha was the proud recipient of the first Gamma House Champion for her eager attitude to get involved in the House system, as well as being generally lovely to both staff and students around school. Soha brought in lots of tins to donate to a local homeless shelter, participated in multiple Sports Day events for her tutor group and now hopes to be a Gamma prefect in year 10. Well Done Soha!
July 2017 Gamma House Champion: Rhys Harris 9AWO
Rhys has been a fantastic member of Gamma House and showed true spirit during the 1500 metres race at our Sports Day on Monday 17 July [See photo]. Rhys was a shining example of sportsmanship as he helped another student who was struggling around the lap for 3 laps. He has also recently achieved a Triple A award from his Learning Co-Ordinator for his most recent report and Tutee of the term from Mr Wood. Fantastic work Rhys!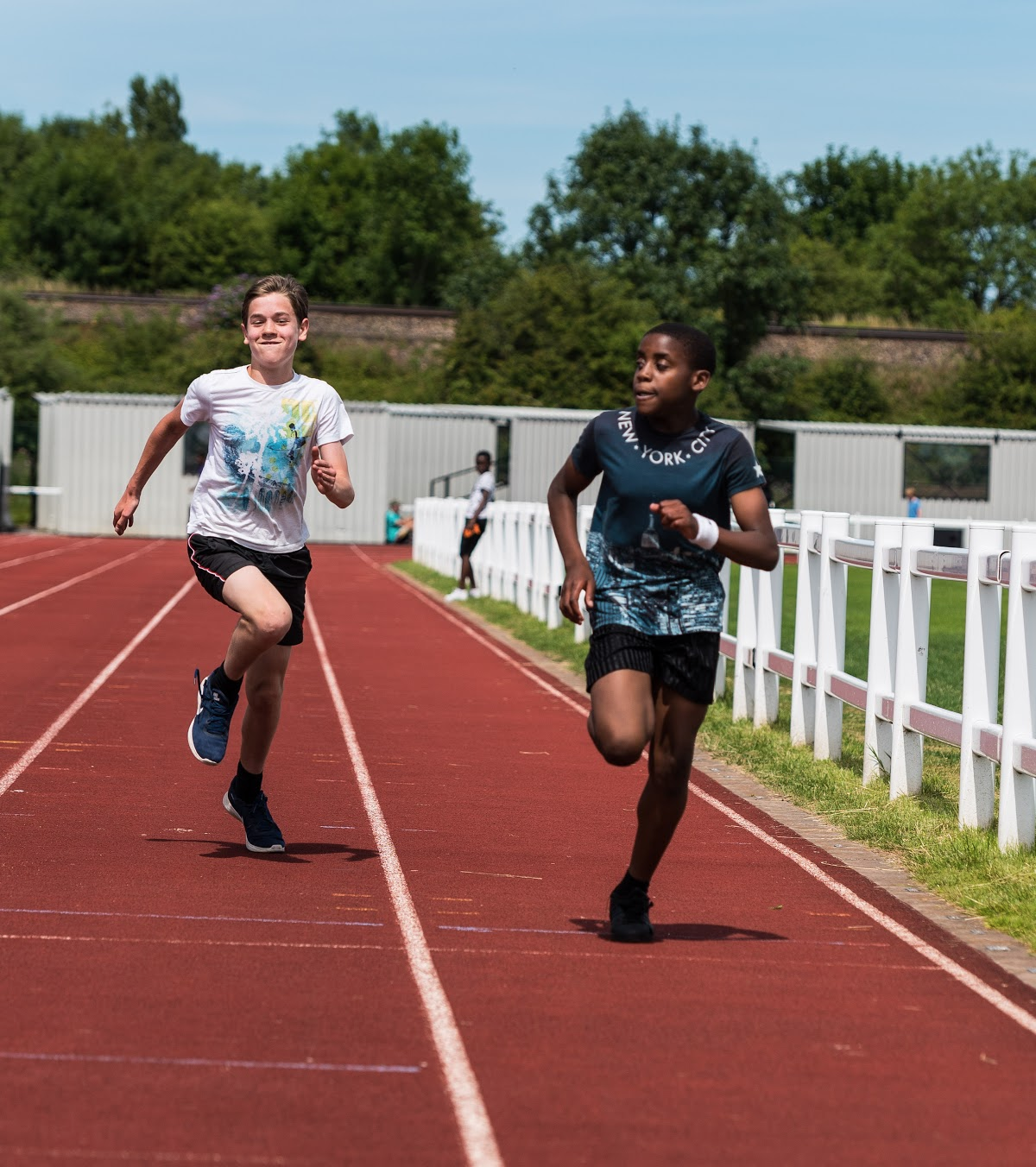 House Points
Congratulations to the following students each who managed to achieve over 100 achievement points this year, an amazing accomplishment-

Esme Pykett, Charlotte Omiotek, Linas Volianskis, Lucas Holik, Imogen Belton, Frank Lowery-Pearson, Kyah Tunnicliffe, Amy Howe, Menindee Kendon, Chiara Durrani , Edward Bullock, Sarah Walsh, Nora Farah, Bryn Coates-Cook, Hamda Ali, Barnaby Hall, Anwar Younis, Kez Briggs, Maisy Almond Jenkins, Osian Sylvester Walton, Ayisha Tully, Abdijabar Osman, Cassandra McKenzie, Weronika Huminilowicz, Zachary Poynter, Alicia Dixon-Watkis, Naysa Marshall, Mundhir Ahmed, Felix Lewis, William Derrick, Rowan Stanger-Jones, Fasal Ahmed Ahmed, Alfie Luing, Fraser Royston, Pablo Romero, Frederick Aitken, Mary Wise, Razaan Dahir, Samuel Swayne, Lakia Strong, Lul Hussein, Shauna Mai Mighty, Angela Lin, Yusra Ali, Parteet Kaur.
Special congratulations to Gregory Cony who gained the most achievement points in the whole of Gamma House. We are very proud of Greg for setting a shining example to our House and the rest of the School.
Thank you
Miss Madge would like to say a massive thank you to Mossy, Charlie, Haddy and Danny. They have made her feel truly welcome into being head of Gamma House by being so friendly and willing to get involved. Their maturity and kindness with the new Year 6 Gamma students was brilliant to see. Furthermore, they helped the new students to be undefeated bench-ball champions on Thursday. Keep up the inspiring leadership folks!
Thank you also to all of the Gamma House staff and tutors who have been a tremendous help this term as well as the other Heads of House who have all shown brilliant competitive spirit!
Hope everyone in Gamma and in Cotham has a restful and relaxing summer ready to return in September. Happy Holidays everybody!
Miss Madge - Head of Gamma