Delta Download
Social Media Project
The creative social media project got underway last Friday lunchtime. It was fantastic to see so many students keen to participate in the project beginning to explore relationships with social media. Due to the high numbers of Co-Researchers, students have put themselves into groups so that they can get the most from the project. Students will be notified of when their sessions are taking place during Friday lunchtimes.
Delta Dazzler
This month the Delta House Dazzler award goes to a student who consistently leads by example each and every day. He is polite, friendly and demonstrates the Delta House values of kindness, being hardworking and being the best version of himself. I am immensely proud to have this student in Delta, Josh Smith (9AWS) you are the Delta House Dazzler for January 2018. Congratulations!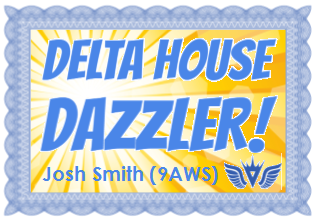 Delta House Reps
On Wednesday 24th January the House Reps had a meeting to feedback what tutor groups had said about how we can go about improving the behaviour and rewards system. The House Reps did a terrific job in feeding back their fellow tutees views and what was pleasing was the suggestions that were put forward that could make a positive difference to the whole school. Students were articulate and made some great suggestions that will be taken to the School Council.
Tutor Tube Challenge
Well done to the mighty and generous 7PPR for being the first tutor group to fill up their tube and return it. They, along with 10CCY enjoyed some sweet treats to say thank you for donating their spare change towards Off The Record. A huge well done and thank you to the lovely 8DD who also filled up their tube.
Please enter some content for your news story here.