Classical Bristol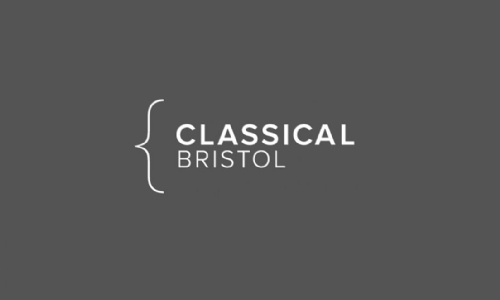 I Fagiolini: Da Vinci 500
Thursday 2 May
7.30pm
St George's Bristol
This is Classical Bristol
Music for everyone
From the works of Leonardo da Vinci to the music of Dallas Buyers Club composer Alexandra Strelinkski, May sees a diverse range of music to satisfy all manner of musical appetites. Filmic19 continues with reinventions of Kraftwerk & Radiohead, and comes to a spectacular close next week with the iconic E.T. The Extra Terrestrial: In Concert with the Czech National Symphony Orchestra. What will you discover this month? Read on to explore
Calendar
April - May 2019
Inside the music...
VIDEO: The Genius of Monteverdi
In 2017 Bristol hosted the award-winning Monteverdi 450 series which saw Sir John Eliot Gardiner, the Monteverdi Choir and the English Baroque Soloists perform exquisite renditions of the composer's three surviving operas. Two years on from the UK premiere, held at Colston Hall, discover the reasons why Monteverdi's music so enraptured his audience - and why his music is still so loved today.

Watch now
Features
Celebrating da Vinci
2 May 2019 marks exactly 500 years since the death of famed artist Leonardo da Vinci - and what better way to celebrate than to take his works on tour around the UK, accompanied by some of the finest Renaissance musicians I Fagiolini. Find out more about da Vinci's early career as a musician and what to expect from the adventurous concert at St George's in The Times article below.

Read more
Bristol Youth Orchestra
Bristol Plays Music, the sister organisation to Colston Hall run by Bristol Music Trust, presents the Bristol Youth Orchestra as they perform one of their most demanding programmes yet with a recital of Mahler's Symphony No.1. Famed for his rich, highly complex compositions, Mahler's music is no easy feat to perform - find out more about the concert, and the Bristol Youth Orchestra, below.
-
ET in Concert
This Easter Classical Bristol subscribers can claim 25% off tickets to E.T. The Extra Terrestrial: In Concert at Bristol Hippodrome on 24 April with the promo code PHONEHOME.
Relive the magic of E.T. on the big screen accompanied by a magnificent, live performance from the Czech National Symphony Orchestra conducted by Ben Palmer. Follow the link below to book.
Venue Choices
Colston Hall picks
Alexandra Streliski (08/05)
Join us for an evening with one of the leading female contemporary composers in a celebration of the sublime.

St George's picks
I Fagiolini: Da Vinci 500 (02/05)
A unique mix of art and music in celebration of the life of one of history's most extraordinary characters.