Classical Bristol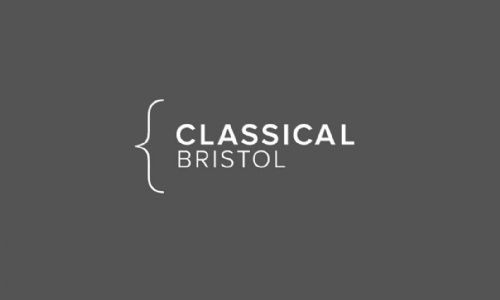 Classical Mixtape 2
Friday 28 June
7.30pm
St George's Bristol
This is Classical Bristol
Going out with a bang
The final concerts of the 2018/19 classical season are upon us - but in true Bristol style, it's going out with a bang. St George's Bristol have some stunning performances of classical favourites lined up, all with an added twist. Among them there's a unique rendition of Vivaldi's The Four Seasons from the ever-inventive Orchestra of the Age of Enlightenment, a summer edition of Classical Mixtape Live featuring five young classical stars, and an evening of summer opera with Puccini's Madama Butterfly matched with delicious food. Read on to find out how you can see the classical year off in style.
Calendar
June - July 2019
Inside the music...
VIDEO: Debussy's La Mer - Jonathan James
Debussy's music, with its rich harmonies and heart-wrentching melodies, has captivated audiences for over a century. Jonathan James explores one of the composer's most famous works ahead of Classical Mixtape 2 on 28 June as part of an introduction to the classical genre as a whole.
Features
Classical Mixtape Returns

The first Classical Mixtape concert earlier this year was an evening unlike any other - and round two promises to be no exception. Look forward to bitesize performances of classical music's biggest hits by some of the UK's rising stars, including 2018's Last Night of the Proms star Jess Gillam. Whether it's your first concert or your 50th, it'll be one to remember.

Read more

Make Music Day 2019

The longest day of the year has always been a focus point for communities getting together - so what better day to celebrate the power of music? 21 June will see music events taking place across the country, with concerts in libraries, public spaces and schools for everyone to enjoy. Events are taking place across the city, from Bristol Airport to Millennium Square - find out how to get involved below.


Read more

BSO 2019/20 goes live

Throughout Colston Hall's ambitious project to transform the hall, BSO have continued to present fantastic concerts across the city. In November this year they start a new season packed full with a dizzying array of orchestral treats; from the symphonic masterpieces of Mendelssohn, Eberl and Prokofiev, to breathtaking concertos by Dvorak, Beethoven, Grieg and Brahms.


Read more

Venue Choices

St George's picks


OAE & Rachel Podger (21/06)This special concert from the OAE focuses on Vivaldi, and colourful concerti from his contemporary violinist-composers of the Italian Baroque. Rachel Podger, 'Britain's finest period violinist' (BBC Music Magazine), is director, and soloist for Vivaldi's Four Seasons – miracles of invention, wit and excitement.