Sports/PE News - 6 January 2016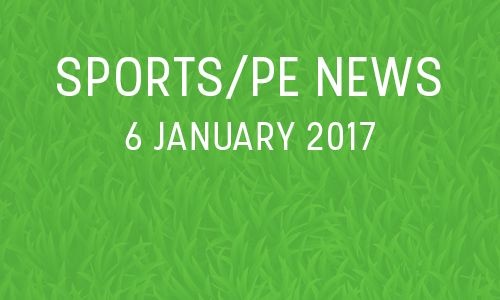 Cross Country
Congratulations to Abdifaatah Hassan, Max Ostroverly and Anne Jones who have been selected to represent Bristol Schools at the Avon Schools Cross Country Championship at Ashton Park on Saturday 21 January.
PE extra curricular timetable for term 3 & 4
Please see the attached PE extra-curricular timetable for terms 3 & 4. Clubs are open to all students no matter their ability and it is a great opportunity for students to develop their interests, social skills and practical skills in a variety of sports. Clubs run from 3.15pm - 4.15pm.
Bristol Spartan Dodgeball Club run a junior session every Tuesday evening 5.30pm - 6.30pm at Cotham School. All students can attend for free if they bring their Cotham ID with them to the session.
On a Wednesday evening 5.30pm - 6.30pm (Year 7-9) and 6.30pm - 7.30pm (year 10 & 11) Bristol Flyers Basketball team are running coaching sessions in our sportshall. This is open to all Cotham students and students from surrounding schools so you can bring your friends too.
​
Click here to view the extra curricular timetable
​
If they're any parents/carers or former students who wish to help out and support clubs at Cotham, especially those who might have a Level 1 or 2 coaching award or are in the process of working towards a coaching qualification, the PE department would really like to hear from you. Please contact Mr Collin collinj@cotham.bristol.sch.uk to discuss this further.
Up-coming Fixtures
Tuesday 10 January - Senior boys & girls (year 9 boys & girls and year 10 boys & girls) Sportshall Athletics Final at St Bernadettes (6.15pm return)
Year 10 GCSE PE - Next Assessment
Just to make all parents/carers aware that all year 10 GCSE PE students will be sitting Assessment 2 test next Friday 13 January in their GCSE PE lessons. The test will focus on everything they have doing learning in Chapter 4 Sports Psychology. All students have been given assess to an eStudent textbook and additional resources are on each teaching groups Google Classroom page.
Student Achievements Outside of School
It would be great if parents/carers could let the school/PE department know of any students achievements outside of school please. It is sometimes only at subject evenings that we find out what students are doing outside of school.