Sports/PE News - 3 November 2017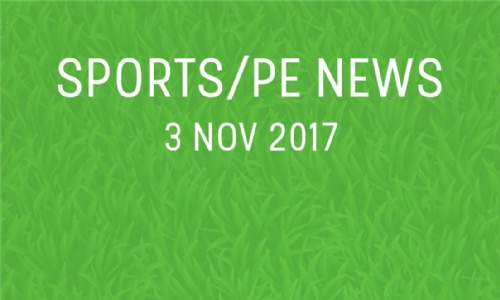 Latest Sport/PE news from the week.
Bristol Schools Cross Country
Well done to all the students who competed at the Bristol Schools Cross Country Championships at Bristol Grammar School playing fields on Thursday. There were a couple of excellent performances by Misha Evans (year 7) and Georgia Dowell (year 12) who both finished 7th in their races.
Year 11 Netball
On Tuesday 31 October two Year 11 squads went to the North Bristol Netball Festival held at RGS.
It was an amazing achievement to get two year 11 teams from the same school! The tournament was a round robin where our girls played six other schools.
Team A
Maddie Johnson
Florrie Wood
Lexi Prosser
Eryca Lawrence
Mossy Price
Ishba Mamood
Grace Brownlow
Team B
Shakila Ngozi
Samira Hussein
Georgie Edgerton
Charlotte Omiotek
Maisie Hepburn
Zobia Parveen
Imaan Shahbaz
Team A finished a well deserved 3rd place in the festival. Team B worked really hard in all games. Came 7th overall. A highlight for the team was when Shakila scored the winning goal against OSB from just inside the shooting circle. I would like to congratulate all players for their efforts and positive attitude held throughout.
Thank you to Maisie and Charlotte for attending.
1st: CGS (16 points)
2nd: St Bedes (15 points)
3rd: Cotham A (10 points)
4th: RGS (8 points)
5th: BFS (6 points)
6th: OAB (3 points)
7th: Cotham B (0 points)
Thursday 2 November
Yr9 and 10 Netball Teams played BFS and lost both games. Great team effort and support for one another and perseverance shown by all.
Fixtures w/c 6 Nov
Wednesday 8 Nov - Year 8 rugby Festival @ Orchard (545pm return)
Thursday 9 Nov - GALA 3 Bristol Schools Swimming Gala @ Easton Leisure Centre 5pm warm up starts. (An email has been sent to parents/carers of those students competing with full details of the gala).
Thursday 9 Nov - U/13 Girls Football Competition @ Almonsbury (Glous FA) 12.30pm-4pm (4.45pm return).