Sports/PE News - 17 November 2017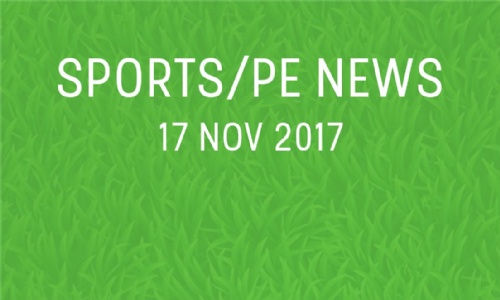 Latest Sport/PE news from the week.
Bristol Schools Swimming Final.
Congratulations to Reuben West (year 9) who has qualified for the 50m backstroke and 50m breaststoke finals as well as being part of the Cotham boys intermediate freestyle and medley relay teams. The other members of the team are Lucus Down, Jonathan Roche and Maximillian West. The final takes place at Horfield Leisure Centre on Thursday 23rd November. Good luck to the boys competing at the finals.
Year 8 Netball Festival
Tuesday 14 November
Year 8 festival at City Academy School

Played 4, won 3 and lost 1.
Positioned 2nd in group and 4th overall (out of 15 teams).

Great effort by all players. Lots of great interceptions, team encouragement, accurate shooting and quick passing. Well done girls!

Year 8 netball team included;
Hatty Pellegrino
Kasavia Smolka Headley
Neysa Marshall
Alicia Dixon
Cashelle Carter Headley
Amina Birdi
Izara Isse
Meinendee Kendon
Fixtures w/c 20 November
Thursday 23 Nov - Junior (home) & Senior (away) basketball vs St Bedes. Return by 5.45pm.