Sports/PE Update 4 May 2018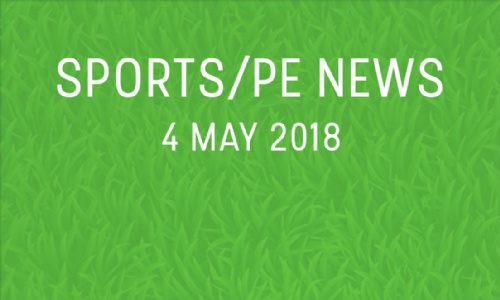 Year 11 Football
Year 11 came up agonisingly short in the county cup final. Having been 2 nil down inside the first 3 minutes the boys dominated the game and showed fantastic spirit. The score was still 2 nil at half time but we had missed a penalty.
The boys were a real credit and battled the entire game and Nyheam scored his second and the equaliser with 3 minutes to play. With the score 2-2 at half time we went to extra time. Unfortunately it was left for penalties to decide the final and we lost 5-4 in sudden death penalties having a had a penalty to win it all!
Year 10 Football
Year 10 lost their 2nd round county cup game against St Bedes 3-4.
Year 7/8 Cricket
Lost 50-86 to RGS
Year 9/10 Cricket
won 67-66 against RGS
Fixtures w/c 7 May
Tuesday 8 May - year 7/8 cricket vs Fairfield
Thursday 10 May - Year 9/10 cricket vs St Bedes; Rounders years 7, 8, 9 & 10 vs Henbury (a)