Sports/PE News - 3 March 2017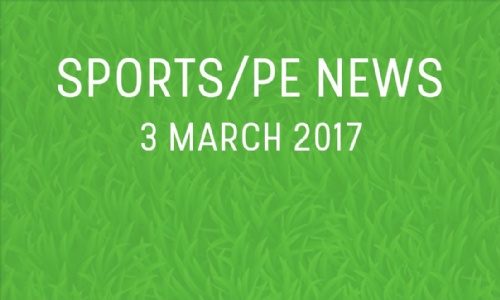 Results
Year 9 vs Oasis Brightstowe won 4-0. Goals from Jude Bounds, O.G, Hassan Noor and Olly Southwell. Man of the Match Will Lee-Harvey.
Year 8 Festival
This week thew year 8 football team attended triangular a 9-a-side tournament at Oasis Brightstowe, with Bristol Free School making up the trio of teams.
Free school were our first opponents and the match ended in a 2-2 draw. The Cotham goals coming from a curling free kick by Mekhi Duncan and from the relentless work ethic of Beni Labamba following a cross from the byline from Sohail Khan.
Unfortunately we suffered a defeat against Oasis as we couldn't cope with their surplus pace in attack and all of their goals came from quick breaks.
The stand out performer of the day was Tiye Thomas Smith who grasped every possible opportunity to slide in for a goal saving tackle.
Girls Football
Despite only having 4 players for the 5-a-side game against Oasis Academy Brightstowe, Amina Birdi, Fern Cory, Amy Howe and Youny Kwon put in a fantastic performance in an entertaining 3-3 draw at OAB. Amina made some fantastic saves to deny OAB on several occasions. Amy Howe made some critical tackles to prevent OAB getting any further shots on goal. Youny Kwon demonstrated some brilliant runs to help create opportunities for Cotham to break down the OAB defence. This led to Fern bagging herself a much deserved hat-trick and the accolade of Player of the Match. Miss McDonagh is immensely proud of each of the girls for their determination and spirit they demonstrated.
Sporting Fixtures w/c 6th March
Tuesday 7th March - Year 10 &11 vs Bristol Free School
Wednesday 8th March - Year 8 & 9 vs Bristol Free School
Thursday 9th March - Year 10 vs Oasis Brightstowe; Year 11 vs St Bedes
Bristol Rovers Tickets
As a school we have been lucky enough to be given some Bristol Rovers tickets for their game against Southend on Saturday 11th March 3pm kick off. If students would like to watch the match, they will need to have written permission in their planners from a parent/carer stating how many tickets they would like.