Sports/PE News - 17 March 2017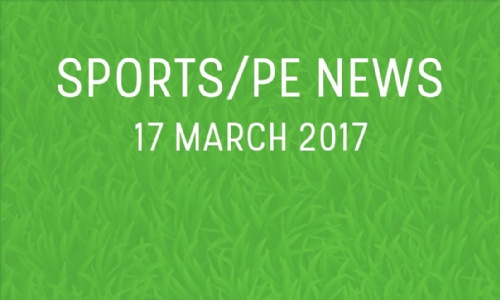 Latest Sport/PE news from the week.
Sportshall Athletics
Congratulations to Kaylen Smith and Tyie Thomas-Smith (U/13) and Keni Wilks and Nyheam Kefenste (U/15) who were part of the Avon boys Sportshall Athletics teams that won the South West Competition last weekend. They will now go onto compete in Manchester at the UK Championships after Easter. We weish them all the best for the finals.
Football results.
Year 9 Football beat Redland Green 2-1
The year 9 boys football team produced a disciplined performance to beat a very good RGS team to reach the semi-finals of the Bristol Schools Competition.
Cotham started well, adapting better to the bumpy surface that didn't allow both teams to play attractive passing football. However, it was RGS who scored first on the counter-attack with a low shot into the corner from just inside box. With 5 minutes remaining of the first half, Jude Bounds headed in from a cross by Sid Bass to make 1-1 at half time.
The second half Cotham started slowly but were let off by some wayward finishin excellent saves from Eric McFarlane-Bond in goal and last ditch tackles from Arun Brooks and Will Lee-Harvey in defence. As the half progressed, Cotham got back into the game and a determined run from Paulo Antonio into the RGS half resulted in him strucking a powerful shot from 30 yards that hit the cross-bar and the rebound was tuck away by Jude Bounds.
This set up a thrilling last 5 minutes and RGS nearly got themselves back into the game but for Tazz Downer-Clarke who cleared the ball off the line.
This was a great team performance especially after losing to RGS 6-0 last year at the same stage of the competition.
Year 10 football won 3-2 vs City Academy