Sports/PE News - 28 April 2017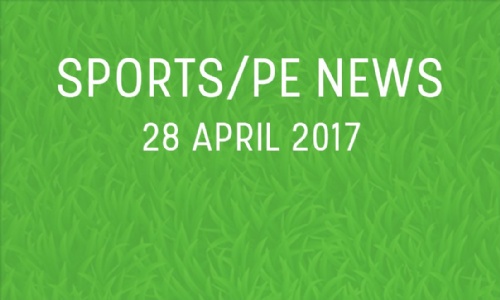 Latest Sport/PE news from the week.
Athletics
Congratulations to Abdifataah Hasan (year 9) who competed at the Virgin Mini London Marathon last Sunday and came 3rd out of 200+ athletes. As a result of his this fantastic achievement, Abdi has been invited to attend a summer training camp where Mo Farah has trained at St Marys University in Twickenham, London.
Well done to Kaylen Smith and Tye Thomas-Smith (year 8) who were part of the U/13 Boys Avon Sportshall Athletics Team that came 2nd at the UK Championships during the Easter break in Manchester.
Cricket
Congratulations to Alfie Lewis (year 10) who has been selected for the U15 Gloucestershire County Cricket Squad for 2017 season.
Extra Curricular Activities / Clubs
This summer we will be running a various after school clubs that are to all students can attend during terms 5 & 6. See attached list.
Sporting Fixtures
During the summer, Cotham will be competing in the following Bristol Schools Competitions: Super 6 Athletics, Cricket and Girls Rounders. In addition to this, there will be an opportunity for students in years 7, 8 & 9 to take part in trials for the Bristol Schools Team on Thursday 16th May at Filton WISE Campus.
All sporting fixtures will be shared via the school website once they have been arranged at today's Bristol Schools fixtures meeting.
Sainsburys Active Kids Vouchers
The active kids vouchers is coming to an end next week. If you have any vouchers lying around at home, can you get your child to bring them in and put them into the box outside the PE office please.