Sports/PE News - 12 May 2017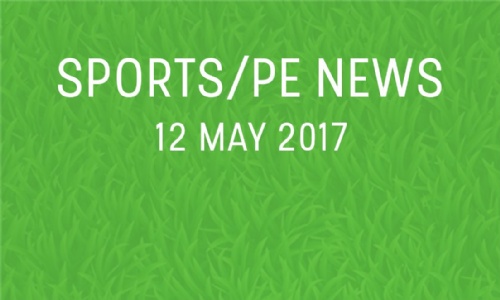 Latest Sport/PE news from the week.
Rounders
Year 10 and year 8 girls played a very competitive rounders match with Bristol Free School this week. All the girls worked hard as a team and the opposing teacher commented how lovely they all were. Unfortunately the year 10's lost 18.5 to 19.5, even with some unbelievable hitting by Maddy and Florrie in particular. Florrie was nominated as player for our team by the opposition. The year 8's also lost 11.5 to 14 with McKenzie being the nominated player of our team.
Tennis
Well done to the senior boys tennis team who beat Colston Collegiate 8-4 in their LTA Avon Division 2 group match on Monday. Team: Alfie Lewis, Luko Johnson, Josh Gibbons & Arun Brooks.
Forthcoming Fixtures
Monday 15 May - Senior boys & girls (yrs 9 & 10) Super 6 Athletics @ RGS return 6pm
Tuesday 16 May - Yr 7, 8, 9 & 10 rounders vs Oasis Brightstowe (a) return 6pm; Junior boys cricket vs St Bedes (a) return 6pm
Thursday 1h May - Bristol Schools Athletics Trials @ Filton 9am-1pm; Senior boys Cricket vs St Bedes (a) return 6pm