Sports/PE News - 9 June 2017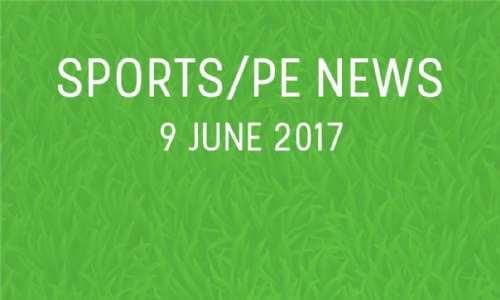 Latest Sport/PE news from the week.
Avon Schools Athletics Championships
Good luck to the following students who will be representing the Bristol Team at the Avon Schools Athletics Championships on Saturday at Bath University.
Kasavia Smolka-Headley - U/13 Girls 100m
Charlotte Martin - U/15 Girls High Jump
Kaylen Smith - U/15 Boys 200m & Javelin
Anne Jones - U/17 Girls 800m
Abdifataah Hasan - U/17 Boys 800m
Ellie Leather - U/19 Girls 800m
Cricket Result
The junior team lost a narrow game with Bristol Cathedral School. Cathedral scored 68 runs in 12 overs with notable bowling performances from Flynn Hunter (3 overs 1 Wicket 11 Runs) and Fion Firth-Williams (3 overs for 9 Runs). Cotham were bowled out for 52 in reply with Alfie Luing top scoring with 13 runs.
Rounders Results vs Bristol Free School
Year 7 lost 9-13
Year 9 lost 9-11
Forthcoming Fixtures for W/C 12th June.
Tuesday 13 June - Year 9 boys, Year 10 boys and Year 10 girls Athletics Super 6 Bristol Schools Final @ Packers 3.30pm - 530pm. Return by 6pm
Wednesday 14 June - Senior Boys Cricket vs Bristol Free School @ Bishopston CC. Return by 6pm
Thursday 15 June - Year 7 boys and Year 8 Boys Athletics Super 6 Bristol Schools Final @ Packers 3.30pm - 530pm. Return by 6pm