Sports/PE News - 6 October 2017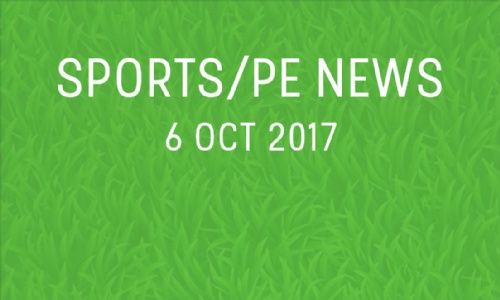 Latest Sport/PE news from the week.
Netball Results
Tuesday 3rd Oct versus BFS
12-2 year 7 lost
12-1 year 8 won
16-4 Year 11 lost
Fixtures
Tuesday 10 Oct - Year 8 Rugby Festival @ Fairfield (return by 545pm)
Thursday 12 Oct - Year 9 Rugby Festival @ Oasis Brightstowe. (return by 545pm)
All students playing rugby will need a Cotham rugby top, black shorts, long black socks, boots and a mouth guard.
Bristol Schools X-Country Trials
Year 7, 8 and 9 trials for the Bristol School Cross Country competition will be taking place on Monday 9th October after school. The distances students will be running are:
Year 7 boys & girls - 1.1 miles
Year 8 & 9 boys & girls - 1.5 miles
Bristol Schools Swimming Gala
This event is taking place on Thursday 9 November 5-730pm at Easton Leisure Centre. The gala is open to all Cotham students who compete or have competed for a swim club.
If students are interested in competing, they need to see Mr Collin in the PE office to sign up for an event(s). Events include backstroke, butterfly, breaststroke and front-crawl, all 50 meters. There are also relay events too.
Students have until Wednesday 11 October to sign up to compete.