Sports/PE News - 13 October 2017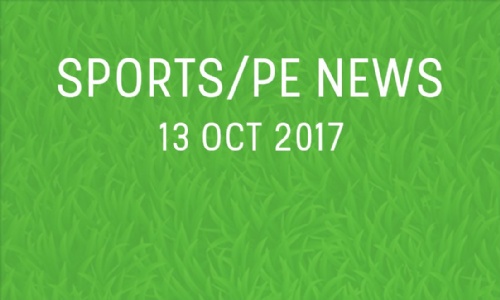 Rugby Results
Year 8 vs Fairfield & City Academy
Year 8 had their 1st tournament Tuesday 10 October playing Fairfield and City Academy at the Muller Rd Rec ground. The Cotham team played excellent rugby against Fairfield with some really good rucking side and superb defensive mauling to hold up the opposition. It was a hard fought and close game that either side could have won but Fairfield edged it out 2 tries to 1 when a draw would have been a fairer result.
We then played City Academy where there was only ever going to be one winner. The boys were aggressive in defence, skilful in attack and the experienced players guided the more inexperienced players really positively. The game finished 5 tries to 2 but Cotham could have and should have probably scored more.
The Year 8 rugby team were a real credit to the school and made me incredibly proud of them. The team will no doubt have a successful season moving forward if they keep up the team work, positivity and hard work they showed on Tuesday.
The team was: (1) Soujah (2) Jono (3) Thomas (4) Joel (5) Malachy (8) Fionten (9) Isaac (10) Freddy (11) Yankuba (12) Oscar (13) Max (14) Danny (15) Bryn (16) Rory (17) Boyd
Year 9 Festival
Year 9 travelled to Oasis Brightstowe for their most recent rugby festival this week. Along with the hosts, our other opponents were Fairfield and Orchard school. Unfortunately on this occasion we did not come out victorious in our fixtures but special mentions must go out for some outstanding individual performances.
Max Pullen was a one man wrecking ball and took great delight in charging forwards through the onlooking defence each time he received the ball.
Also, there was an epic display of tackling from Callum Gilmore who stripped the ball from an attacker several times to earn possession back for his side.
The pack as a whole deserve also recognition for their powerful scrummaging and their ability to turnover the ball from the opposition with each.
Fixtures
Tuesday 17 Oct - years 7 & 8 vs Oasis Brightstowe (a) 5.45pm return.
Thursday 19 Oct - Year 10 Netball Festival @ Cotham
Squash
See below for a great opportunity to play squash through some taster sessions at Kingsdown Leisure Centre.