Sports/PE News - 11 November 2016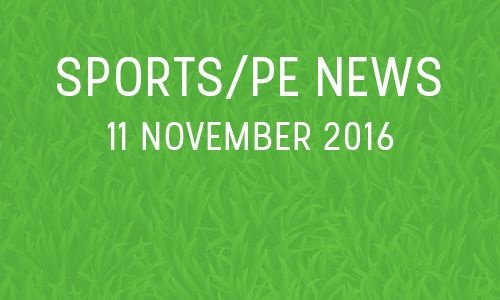 Year 7 Netball Festival
Year 7 girls attended the netball festival against lots of rival schools on Wednesday at Redland Green school. A great team effort was made throughout and they pushed hard to place 3rd in their pool after winning 3 and losing 2 games. The team were made up of:
Shae Lewis
Gemma Roye
Maya Strutt
Menindee Kendon
Maura Douglas-Morgan
Kasavia Smolka-Headley
Kachaya Parsons
Maddie Spilling
Annabella Okatan
Players of the tournament went to Kasavia Smolka-Headley and Kachaya Parsons.
Year 7 Rugby Festival
On Tuesday students from year 7 attended a rugby festival at Orchard school with Mr Hallett as their interim manager in the absence of Mr Lloyld. The boys coped well in the fresh conditions and narrowly lost their first game against Oasis Brightstowe by 2 tries to 1, despite spending most of the game defending for our lives 5 meters out. The second game saw us victorious against Orchard school with tries from Joel Williams and Fiontan Firth-William. Narrow defeats, followed to Redland Green and Bristol Free by the same score line 3 tries to 2. Excellent commitment shown from the boys with blood, sweat and the occasional tear all spilled in the pursuit of victory.
Senior Sportshall Athletics
Well done to all the team that competed in the senior Sportshall Athletics competition at Orchard on Thursday. Cotham took four teams. These were:
Year 9 girls team - Charlotte Martin, Avea Archer, Shawanica Ramsley, Aaliyah Williams, Orla Goman, Soha Abushama and Samira Sharif.
Year 9 boys team - Arun Brooks, Tomo Roddy, Paulo Antonio, Olly Southwell and Tazz Clarke-Downer
Year 10 girls team - Anne Jones, Roxanna Lazar, Kelicia Hylton, Maya Swayne, Maxie Douglas-Morgan, Tilly Attenborough-Lamb, Sadie Newman & Aaliyah Briody
Year 10 boys team - Nyheam Kefentse, Abdifataah Hasan, Lyle Renwick, Dee Grey, Keni Wilks and Ismail Moalin
All performed extremely well with the year 10 boys team winning their competition, the year 9 and 10 girls achieving runners up and the year 9 boys finishing in third place overall.
Swimming
Well done to the following students who have qualified for the Bristol Schools Swimming Final at Easton Leisure Centre on Thursday 24th November 5pm-830pm
Lucas Down (yr8) - Junior boys 50m Freestyle
Reuben West (yr8) - Junior boys 50m backstroke &50m Breaststroke
Sam Marshall Yr13) Senior boys 50m freestyle, 50 Butterfly & 50m Breaststroke
Fixtures
Tuesday - Junior (years 7 & 8) boys & girls Sportshall Athletics @ RGS. 530/545pm Return to school.
Wednesday - Year 8 netball festival @ Bristol Free School. 530/545pm Return to school; Year 8 rugby festival @ Orchard. 5pm Return to school.
All selected students are informed of these details by staff and via our PE noticeboard. Students are expected to informed parents/carers of all information.
Student achievements
Well done to Fran Funnell who last Sunday took part in the Bristol Head - a major rowing festival involving 100 boats. Her J13 quad battled a bitterly cold headwind to come home safely and successfully (no races, just time trials).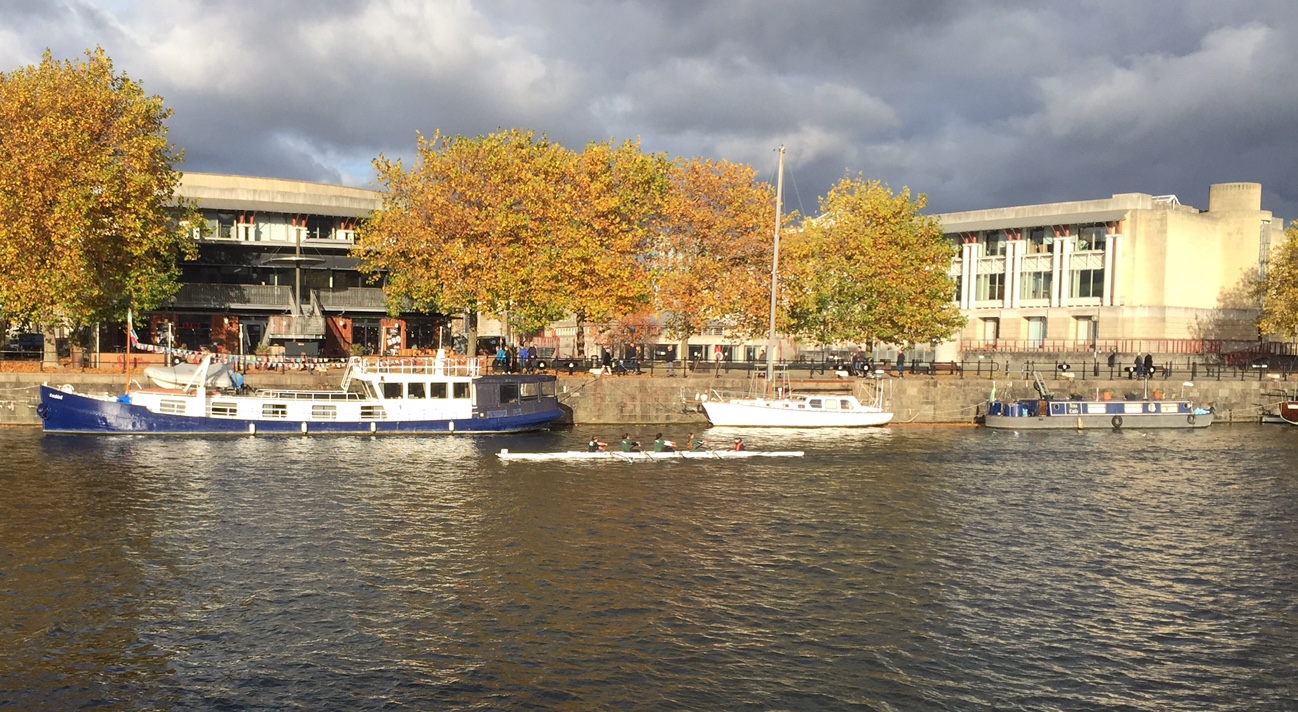 ​​
Parkour
Last Friday the PE department took 15 of the most able parkour-ists (no idea if that is a word) and gymnasts to freedog urban activities centre to prepare them for their upcoming parkour and gymnastics lessons this term and next. We had an entire warehouse full of trampolines to ourselves and quickly set about showing off our mad skills. As well as being incredibly fun, this was a fantastic learning experience for both pupil and staff alike. New skills were learned and old ones perfected as it soon became obvious that the pupils were far more advanced than the staff (Mr Hallett is still working on his front flip).
Then it was on to the parkour section of the warehouse where two professional parkour trainers taught us some new vaults and then set us free on the high wall and trapeze.
The pupils were excellent throughout and a credit to the school. Every member of staff we spoke with commented on how great they all were and said we were welcome back anytime.
​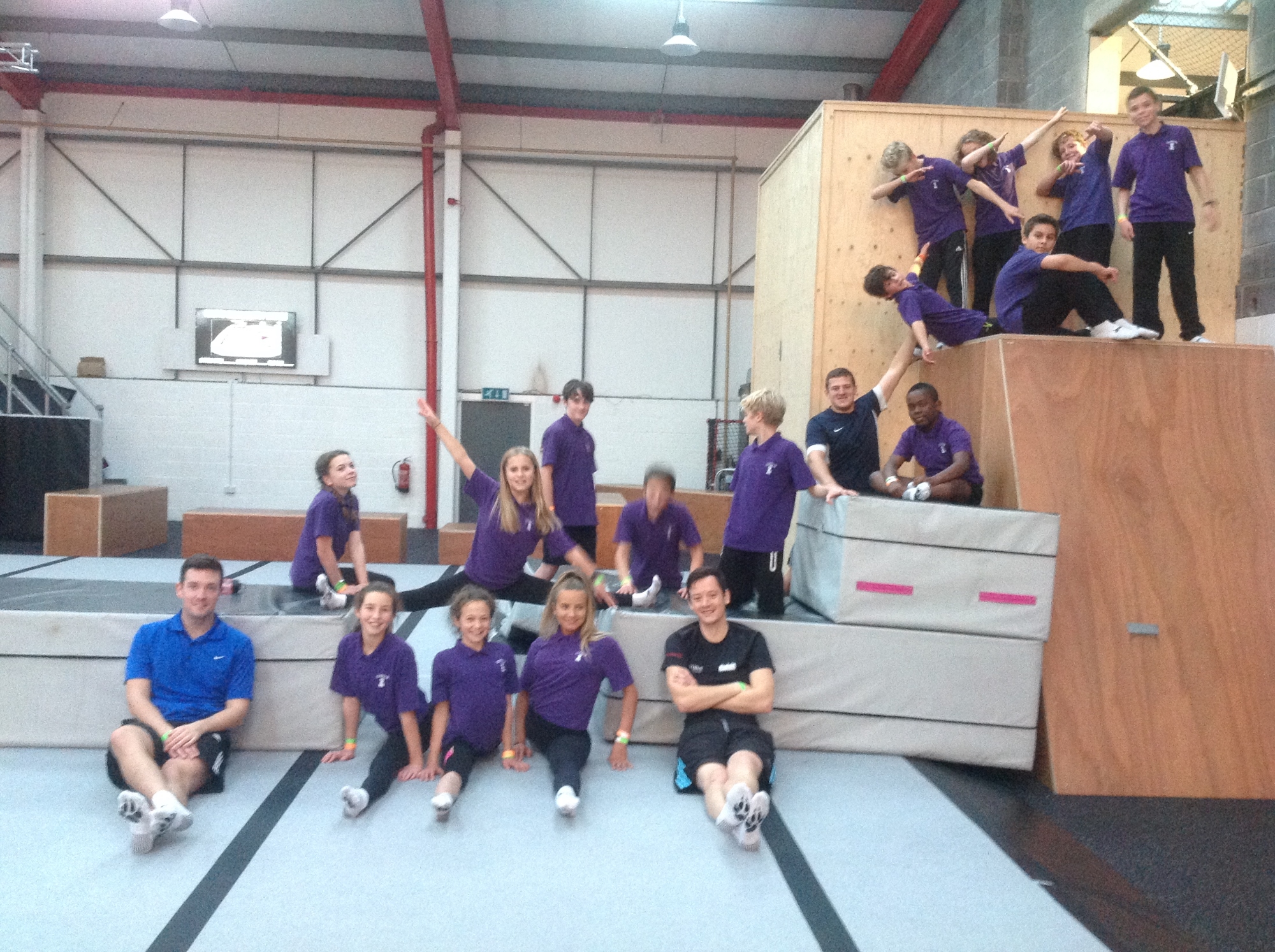 Golden Hill Clubhouse
Golden Hill Sports, are trying to get enough votes in the Aviva Community Fund to get a grant to fix their dilapidated Clubhouse. Given that so many Cotham kids play football and cricket at the club, please support their cause and go to the link attached https://www.avivacommunityfund.co.uk/voting/project/view/16-2300 . There is no cost, no spam, children can vote and the voting window lasts until 18th November.