Sports/PE News - 9 December 2016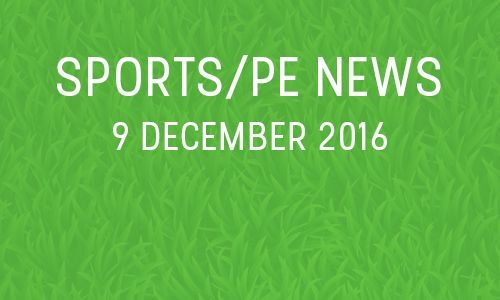 Student Achievements
Erin's West Country league competition
Last weekend me and my team mates from Bristol Hawks went to Wiltshire to compete in the West Country League competition. I was team captain and I had to compete first on each apparatus. This was the last match out of the three competitions we had one the last two so were hoping to win this one! Me and my team mates were in the Premiership B division. The premiership is the top league and only the clubs considered to be the best compete in it. B division means that you are that you have completed A division and are now in the next stage. The other clubs are Neath Afan (Wales) and the Academy (from Portishead and the club that Olympic gymnast Ruby Harrold is from).
You must perform certain moves on each piece of Apparatus and can receive bonus marks for example for a very good landing. There were 6 of us in the team but only the top four marks count.
I stuck every piece (which in gym terms means I did not fall off) which is good because I did not lose any marks. Me and my team performed very well, with only two falls! This resulted in us winning the west country league! We were all very pleased as we had done a lot of hard training and finally it had all paid off. As I was team captain I got to take home the trophy.
Cross Country
Congratulations to Abdifataah Hasan (year 10), Max Ostroverly (year 11) and Anne Jones (year 10) who have been selected to represent Bristol Schools at The Avon School Cross Championships.
All competed at the Bristol School Championships at Bristol Grammar School playing fields with Abdi Hassan (year 10) finishing 1st and Max Ostroverly (year 11) 4th in the Intermediate boys race. They also raced against Senior boys (year 12 & 13's) with Abdi beating a year 13 boy to first place. Anne Jones finished 6th in her Intermediate girls race.
Sportshall Athletics
Well done to the year 7 boys team and year 8 boys team who both came third at the Junior Sportshall final at Redland Geen on Tuesday.
The year 7 team finished with 139 points and the year 8 boys on 158 points, 3 points off second place and 6 points off first.
Year 7 team: Joel Willams, Sion Mowatt, Ben Collett, Sulustiano De Oliveira, Kris Henry and Ash Slack.
Year 8 team: Kaylen Smith, Kyreese Morrison, Lucas Down, Alfie Luing, Tiye Thomas-Smith and Ali Suliman.
Basketball
Junior Basketball vs St Bedes 23-26
This week, Cotham Junior basketball team played host to St Bedes, a school traditionally very strong in this area. From the outset, it was both teams hard working defence that were on top meaning that by the end of the first quarter the score stood at a lowly 2-0 to the visitors.
As the legs began to tire the points started to flow with more frequency and each side cancelled each other out with quick breakaways.
Halfway through the final quarter the scores were level and Cotham were ruing several missed lay up chances. In the final two minutes St Bedes hit two very impressive long range two's to just take the game away from the hosts leaving the final score at 26-23 to St Bedes.
Senior Basketball vs St Bedes 20-28
Year 7 Girls 5-a-side Festival
On Thursday 8th December the year 7 girls football team visited Redlands Green for the 5aside festival. Four teams entered the competition. Players included;
Najma O
Fern C
Cashelle C
Amy H
Amina B
Douyoin K
The team started really well with najma making some great saves in goal! Lots of passes and opportunities up front but we just couldn't finish with a goal despite Fern working very hard to get past her defenders. Amy and Cashelle applied a lot of defensive pressure to Redlands Green stopping them from scoring. The game finished 0-0.
After a two game gap we then played Fairfield. Amina worked hard in midfield tackling and passing onto Fern up front. Despite a great team effort we lost 1-0.
The last game was against St Bedes. For this game Najma came out of goal and played up front. Amina worked hard in goal. Cashelle, Fern and Douyoin applied a lot of pressure to their attacker who was very quick! St Bedes scored in the last minute of the game. Final score was 1-0.
The Cotham Players worked really hard during the tournament and by the end we're communicating successfully and working well as a team. Bring on the next tournament!!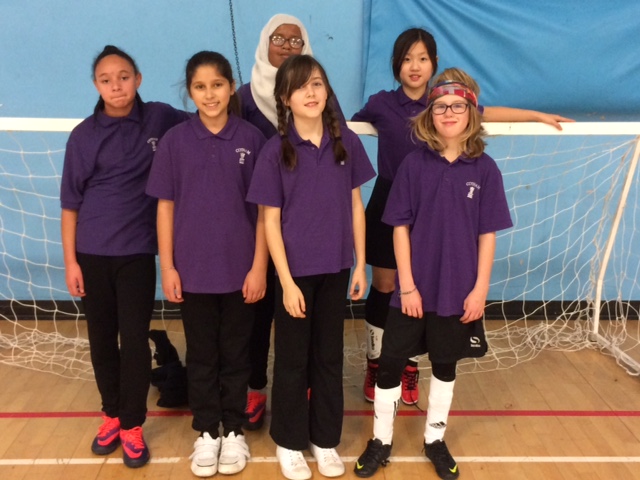 Year 9 Rugby
The year 9 rugby team's season came to a close at Kellaway playing fields recently. In a festival that included 4 other local schools, they, unfortunately, failed to register a win but for a team with little prior rugby experience their progress this year has been fantastic. We look forward to next year's season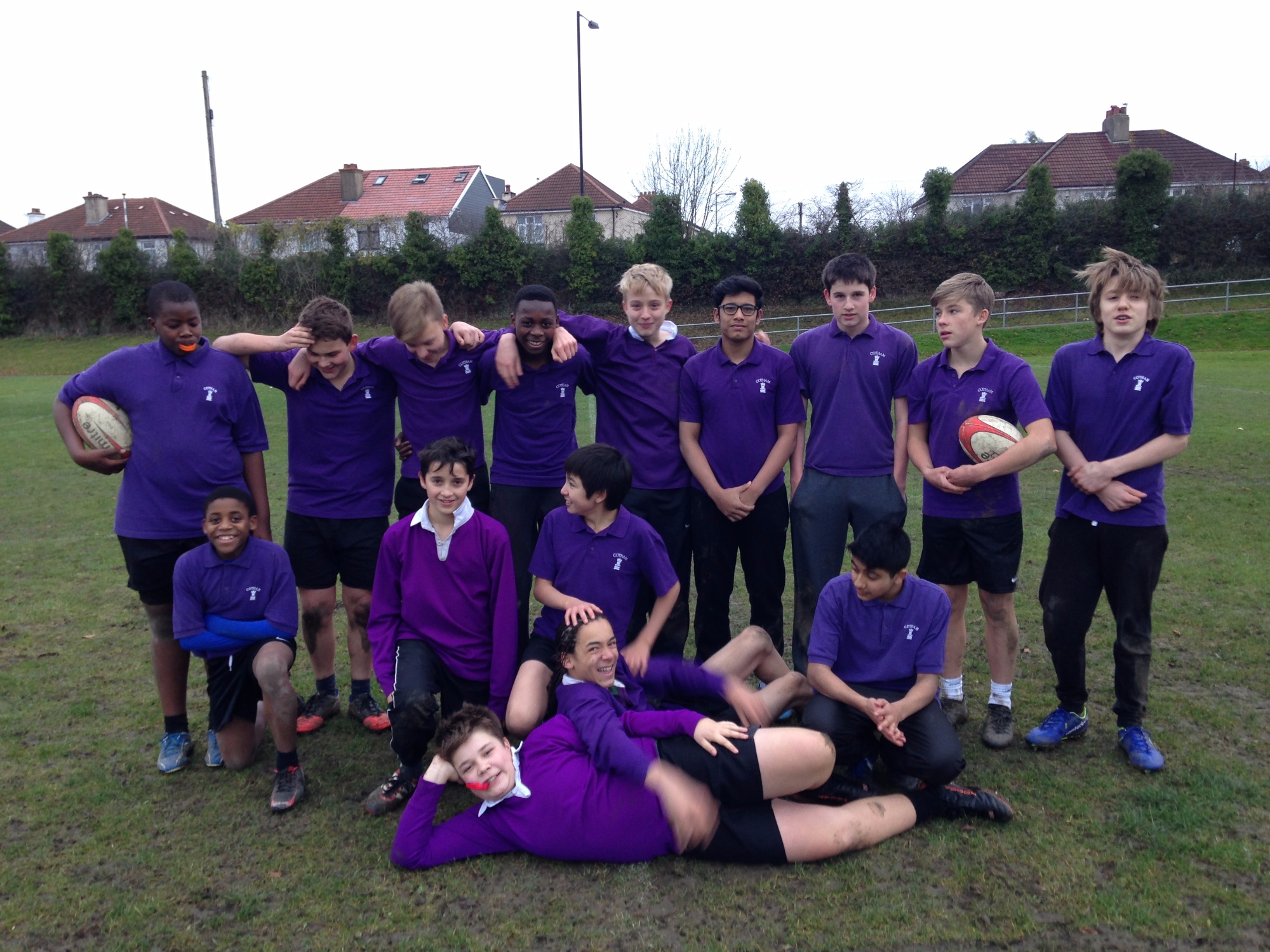 It would be great if parents/carers could let the school/PE department know of any students achievements outside of school please. It is sometimes only at subject evenings that we find out what students are doing outside of school.
Please either send us an email info@cotham.bristol.sch.uk or if you're following the PE department on Twitter, you can tweet us@cothampe