Apprenticeships and school leaver schemes

There are hundreds of apprenticeships available within 10 miles of Cotham School, including several at Higher or Degree level. Find our what they are here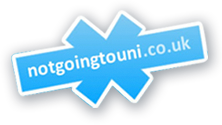 www.notgoingtouni.co.uk is the UK's leading website showing the opportunities that exist outside of traditional university e.g. apprenticeships, sponsored degrees, diplomas, gap years, distance learning and jobs. Many large national and international employers advertise their opportunities on this site.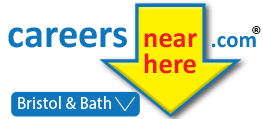 Here are some excellent apprenticeship opportunities that are open at present: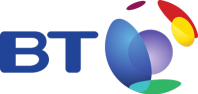 BT are recruiting for several apprenticeship roles at various levels in Bristol including IT (Software and Networks) and Engineering. More details here: www.bt.com/apprentices

Arup are recruiting for Advanced Design Engineering Apprentices in Bristol
See here for details: https://careers.arup.com/earlycareers/vacancy/advanced-apprenticeships---buildings--infrastructure---bristol-1256/1282/description
IBM is a world-leading IT company - they describe themselves here: https://www-05.ibm.com/employment/uk-en/index.html.
They are offering a range of technical and business apprenticeships.
See https://www-05.ibm.com/employment/uk-en/school_leaver.html for more details.
The MOD in Bristol offers a Defence Equipment and Support Engineering Management Apprenticeship.
More details here: https://www.gov.uk/government/collections/des-engineering-management-advanced-apprenticeship-scheme
Onsite Bristol is a hub for local construction apprenticeships.
See their website for details: https://www.onsitebristol.co.uk/
If you're interested in joining one of the world's top engineering companies as an apprentice, see:
http://careers.rolls-royce.com/united-kingdom/apprentices-and-school-leavers
But hurry as Rolls Royce apprenticeships are closing soon!
If defending this country from cyber-attack appeals to you, GCHQ is offering degree-level cyber-security apprenticeships: https://www.gchq-careers.co.uk/early-careers/cyberfirst.html?adhoc_referrer=041712076013
For opportunities at two other world-class professional services firms see:
https://www.kpmgcareers.co.uk/apprenticeships and https://www.pwc.co.uk/careers/school-jobs.html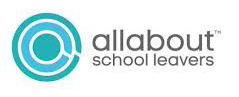 www.allaboutschoolleavers.co.uk is a good site for school leaver opportunities, including current apprenticeships and school leaver programmes, the latest school leaver job news, and advice to help you get where you want to go.
Other Useful Information and Links
Which? University has a useful Guide to Higher & Degree Apprenticeships which can be downloaded from here: https://university.which.co.uk/teachers/introduce-higher-education-options/higher-and-degree-apprenticeships-guide-download#option1
TARGETcareers has created a new guide to help parents support their children in future career decisions, in particular, those wanting to explore apprenticeships in finance, business, engineering and IT. It can be viewed here:
Paths to Professional Careers – a Parent's Guide