CEIAG (Careers at Cotham)
Careers Education, Information, Advice and Guidance (CEIAG) has always been a strength at Cotham School, as outlined in the Quality in Careers Standard. This is a national kite mark for careers work in schools and we are very proud of the efforts of our staff, parents, students and wider community in helping us to achieve this.
Cotham School is committed to providing all students with an inspiring Career Education, Information, Advice and Guidance programme that: is appropriate to their individual needs, motivates them to raise ambition and attainment, and encourages them to consider non-traditional careers where their ethnicity or gender are underrepresented and which reflect recent developments in the labour market. Throughout the programme, there is an emphasis on students planning for happiness with consideration to work life balance, celebrating their talents and contributing to society.
We employ a dedicated CEAIG Leader, a Work Experience Coordinator and a Post 16 Student Services Leader, who oversee our comprehensive CEAIG programme.
Years 7 and 8
In their first two years at Cotham, students assess and build their core employability skills and confidence. They try out new subjects that they have not studied before, and encounter careers and real world application in their lessons. They are also introduced to Career Pilot, which they use to capture who they are and what their dreams and current skills are; this then develops into guided research into future career aspirations and how these fit in with their current learning.
Beyond this, students begin to identify ways to develop as a person through meeting a variety of leaders from different occupational sectors as well as Cotham School alumni. They also have the chance to apply to be a student leader and develop leadership, managerial and entrepreneurial skills.
Years 9, 10 and 11
From Year 9, this work develops to support Cotham students to make informed choices about their options for the future. Through the Careers curriculum, students relate their abilities, attributes and achievements to their career plans, while exploring how the world of work is changing and evolving. They learn to describe how the world of work and different types of business contribute to the economy, as well as how to challenge stereotyping, discrimination and other cultural and social barriers to choice. Students are also provided with the opportunity to prepare for interviews and practise these skills with real employers and businesses.
This phase contains significant decision points for Cotham students. During Year 9, they attend KS4 pathways information evenings and 1-1 meetings to choose the GCSE options that are appropriate to their interests and talents. Once into their GCSE studies, our students are supported to identify and evaluate a range of Post 16 options.
Post 16
At Post 16, the curriculum has been mapped to offer a depth and breadth of courses which support students in accessing a wide range of ambitious pathways within global, national and regional contexts. These Post 18 links are mapped by subject here. In addition to CEIAG within the core curriculum, all students follow our Futures programme. The vision for the Futures programme is to ensure that development towards Post 18 progression routes underpins the Post 16 learning journey for ALL students at ALL stages with careful reflection about all available pathways. For a summary of implementation, please see the Cotham Post 16 Futures Overview. The programme is of significant scale and runs throughout the Post 16 learning journey.
Practical Work Experience : Years 10 and 12
In Year 10, students are supported to undertake 5 days of work experience. All Post 16 students commit to undertaking work experience during their first year of study; this may be paid, voluntary, in-person or online. In the case of our Foundation students on the business pathway, work experience is an accredited part of their curriculum. Students are supported in this via a timetabled Futures Hour, with guidance from the Post 16 team, as well as via the Post 16 'Hub' and weekly updates through the Post 16 Futures Bulletin and Work Experience Bulletin.
Provider Access Requests
At Cotham School we believe that contextualising students' learning is essential to their success in their future endeavours and realising their potential. Cotham school warmly welcomes offers and requests from Businesses Mentoring organisations, potential Employers, Higher Education Institutions, Further Education Colleges, UTC/Studio Schools and Apprenticeship Training Providers to help us inform and prepare our students for their future decision making.
A provider wishing to request access should contact Suzanne Paice, Careers Leader.
Tel: 0117 919 8069, Email: paices@cotham.bristol.sch.uk. Alternatively, you can fill in this short online form. Our safeguarding policy sets out the school's approach to allowing providers into the school as visitors to talk to our students.
CSW Investor in Careers Standard 2023 - Statement of Commitment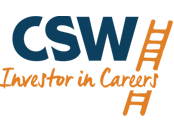 Cotham School is once again delighted to announce their commitment to working towards accreditation of the prestigious CSW Investor in Careers Standard for its careers education, information, advice and guidance (CEIAG) programme. Cotham School and North Bristol P16 (Cotham centre) have held the Investor in Careers Standard, a nationally recognised award for excellence in this area for a number of years, last accredited in 2018 and was congratulated for its wide ranging, high quality resources that support our CEIAG programme. Cotham School is again demonstrating its commitment to providing outstanding impartial, independent careers education, information, advice and guidance for all young people by working towards re-accreditation for 2023. The Standard is fully aligned with the Gatsby Benchmarks for "Good Career Guidance'' and complies with the DfE's Statutory Guidance. In meeting the outcomes of the Standard and the Gatsby Benchmarks. Cotham School will continue to raise aspiration and achievement amongst students and ensure that we continue to deliver excellence in careers education, information advice and guidance that benefits all of our students. An overview of the Cotham School Careers Programme can be accessed here.