Cotham School Governors
To contact the governors please email SowersbyL@cotham.bristol.sch.uk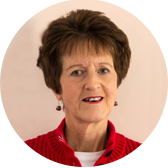 Dora Alderson
Community Governor
Chair of the Personnel & Training and Appeals Committee
I have been a governor since the early 1990s, when I was a Parent governor and member of the COMPAS parent support group for music, drama and dance. I am now a Community governor and, as Chair of the Personnel & Training Committee, I have contributed to the strategic decisions of the Governing Body on Human Resources issues. I have many years' experience of teaching geography and politics at secondary level here in Bristol and have a keen interest in current issues of teaching and learning, which I bring to the Learning and Wellbeing Committee. I am concerned to support the school in developing pathways to success for all students, whatever their abilities and interests.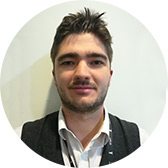 Jack Barber
Staff Governor
I started at Cotham in 2016 as a science teacher, and have quickly got involved with every aspect of school life, running clubs, trips, been Head of House and worked to help keep this school a fun and enjoyable place for staff and students alike. To keep this going and hopefully help more I was recently elected as one of three staff governors.
I am not afraid to speak my mind and want to help ensure the best outcomes for all staff and students.
I love this school and want to help its development in any way I can. A colleague here said to me 'as soon as you understand why a decision has been made, it makes it easy to support' and I believe I can make this happen.
I have worked at a number of schools across the country and have never been in a school that is as student focused as this one.

John Bass
Parent Governor
I have two sons at Cotham School; One in Year 9 and my youngest in Year 7. I joined Cotham as a Parent Governor in March 2016. I am a chartered surveyor and work in the areas of project and risk management and financial control within the construction Industry. I am community focussed and have in the past worked within the management committee of a primary school after school club and I currently help run a junior football team for the under 14s. I believe that all children should be given the best opportunities and support possible to reach their potential and that their experience at school should be challenging, interesting, rewarding but fun.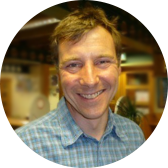 Jim Bowyer
Chair of Governors
I am currently the head of Bristol Hospital Education Service, having previously worked as an Assistant Head in a secondary comprehensive and as a member of a local authority behaviour support team, among other teaching and non-teaching posts. I have been a parent governor since 2009.
I have three children, all of whom have been students at Cotham. I believe that schools should provide a wide range of opportunities to help all of their students to grow into resilient and autonomous adults. From my own children's experience I know that Cotham has done this for my children over the past eleven years. I continue to enjoy using my knowledge and experience to support Cotham School's community in the future.


Claire Burston
Community Governor
I joined as a community governor in October 2019. I have two boys at a local secondary school in Bristol. I am a qualified chartered accountant, currently working for a local authority. I am also a trustee of a local organisation related to young people.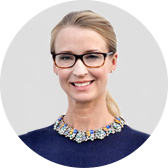 Jo Butler
Headteacher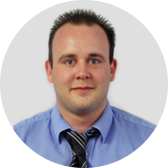 Ed Carpenter
Non-Teaching Staff Governor
I have worked in the education sector since leaving school, initially starting as a part-time volunteer in a primary school whilst studying ICT at college and then going on to full-time positions as an ICT technician in a secondary school in North Somerset before coming to Cotham as Network Manager in August 2011. I wanted to become a Governor to get a deeper knowledge of how the school works and what processes take place in the background to make the school run. I am on the Finance & General Purposes and Personnel and Training committees.


Jane Chamberlin
Parent Governor
I have two sons at Cotham School. I joined Cotham as a Parent Governor in November 2018. I am a solicitor working in Child Care law dealing with children in need, child protection and children in care for North Somerset Council.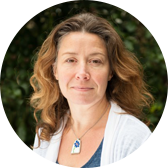 Jo Feather
Community Governor
I became a community governor in late 2014 and sit on the Learning and Well-Being Committee and am one of the link governors for Child Protection. I am a Social Development Consultant, working predominantly in Africa, supporting programmes addressing the rights of girls and women, increasing girls' empowerment through education, life skills and sexual and reproductive health as well as various aspects of child protection. I also provide training to teachers in primary and secondary school on delivering high quality, age appropriate sex and relationship education as part of the PSHE curriculum. I believe strongly that every child has the right to a well-rounded, inclusive education that not only provides them with the best learning outcomes but also enhances their confidence and self-esteem. I have two children at primary school and live locally.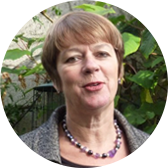 Sandra Fryer
Community Governor
Chair Finance, Property and General Purposes Committee
I joined Cotham Governors when my children came to the sixth form, some ten years ago, and as a family, we were hugely impressed with the school and I felt I wanted to contribute my skills and expertise to the Governing body. I bring to the school my planning, regeneration and economic development experience, built on years of public service as a planning director and more recently as a consultant to local authorities. As Chair of the Finance, Property and General Purposes Committee I have led the negotiations around the BSF Project and continue to have an overview of the property needs of our growing school and the future plans for Stoke Lodge Playing Fields. I also contributed to the work Governors undertook in becoming an Academy, ensuring our governance, financial and property arrangements were sound. As Vice Chair as well as Chair of FP and GP I am pleased to be part of the continuing success of our school, not least of all to support the very sound financial management systems we have in place to underpin our school business and to provide the critical friend role to the school. With changing funding regimes ahead this is not always an easy task!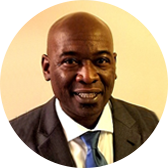 Delroy Hibbert
Community Governor
I am a former pupil who attended the school between 1980 and 1985. In recent years I have been in involved in Youth Work and was the Projects Manager for the local charity Full Circle and also managed the Docklands Youth Centre in St Pauls. I am also involved as a Director with the Bristol Life Centre a youth mentoring organisation and the Voluntary Sector Rep for the Ashley, Easton & Lawrence Hill Neighbourhood Partnership.
As a member of the Governing Body I am keen that all children attending Cotham School have the same positive experience of school life that I did and that the school continues to inspire pupils onwards to greater things as it did for me over 30 years ago.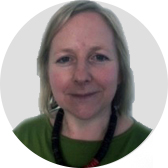 Lucy Hunt
Parent Governor
I am a project manager and producer with a wealth of experience specialising in education projects, creative workshops, conferences and large-scale performance events. I have worked for a wide range of arts organisations, festivals and educational establishments and have played an integral role in launching, coordinating and developing arts programmes locally, nationally and internationally. My experience encompasses all aspects of arts project management from fundraising, developing ideas, recruitment, PR and marketing, budgeting and financial planning to evaluation and review. I am currently the Engagement Director at Bristol Old Vic and leading on their learning, heritage and community strands.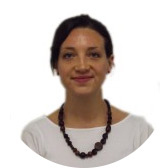 Morag Pirie
Staff Governor
I began working at Cotham in 2012 and have always been impressed by its strong sense of identity and community. As an HLTA, I have a special position of seeing things from outside the normal 'boxes' of curriculum offices, seeing how each department connects to the bigger picture of the school. Moreover, being a staff governor means I can put forward questions and concerns from a teaching perspective, which is paramount to the governing body making appropriate decisions to improve the quality of the education experience for both students and staff.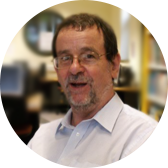 David Yorath
Parent Community Governor
Chair of Governors from 2012 to 2014. I am a retired education consultant who worked for Bristol LA for five years before joining the Governing Body at Cotham in 2001. I am a qualified public sector accountant with a long-standing interest in the funding of schools and I am a governor member representing Academies of Bristol Schools Forum, the body which agrees the local funding formula for schools and Academies. I am a member of the Academies, Colleges and Universities Panel of CIPFA (Chartered Institute of Public Finance and Accountancy) for whom I wrote Effective Governance and Financial Management in Academies in 2011. I am Chair of Bristol Labour Party and a member of its education policy group. I am active in over 60s' cricket in Somerset and I am a referee assessor for the Rugby Football Union (RFU) in the South West.